Tangerine walls, a bold statement in a landscape dotted by countless malls and chain restaurants. If you have spent any time in Mediterranean Europe, you could be forgiven for thinking you left Southern California at the parking lot the moment you enter Clementine Gourmet Marketplace & Cafe. It is a relatively new Mecca of fresh food, robust espresso and persuasive treats.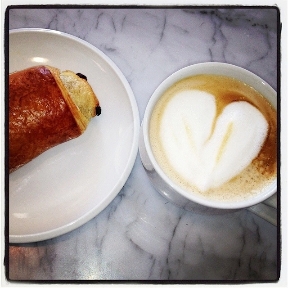 Clementine is the bistro, café and retail store creation of Jennifer and Christophe Douheret a couple dedicated to quality food and eye-catching presentation. The focus at the restaurant is on the cornucopia of food and traditions brought to us from the countries of the sun. The ambiance and warm embrace of those Mediterranean facing regions are on display in the tempting patisserie counter, striking Provencal table linens, fresh market salads and daily specials.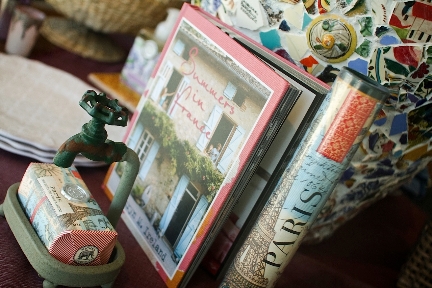 Jennifer and Christophe are naturals; they have both been dedicated to the food business for a long time. As the café moves from a quiet morning lull to the pre-lunch windup their unpretentious style makes it seem effortless to juggle a family of two young boys, two dogs and a 72-seat restaurant.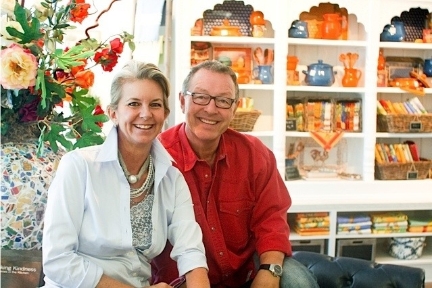 A leap of faith, dedication to quality food and a commitment to each other led this couple to open Clementine Patisserie & Boulangerie a small storefront just a little over two years ago. That location was not perfect, but slowly shoppers who were headed for Trader Joe's stumbled upon the gem of a bakery and they kept coming back. The Douheret's '"baby" was a success story. Encouraged by their fans came the next thoughtful leap, a 5,000 sqft location at the end of the legendary El Paseo shopping strip.
If there were ever a doubt about Clementine's success, the bustling tables are testament that their old fans and many new ones have found the upscale marketplace. Snowy pressed tin counters, crowned with white Carrara marble, are the perfect backdrop to display flaky croissants, dark-chocolate mousse layer cakes, deep green kale salads, purple beets and the soupe de jour. The food selection and Jennifer's tempting retail collection are a bright contrast to the spotless background.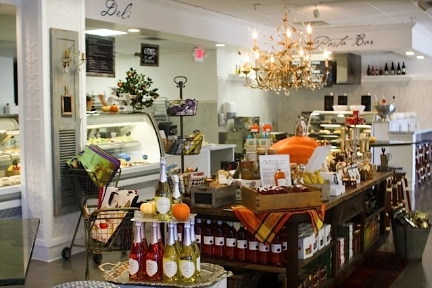 Both, Christophe who has family roots on the Cote d'Azur in the star-studded city of Cannes, and Jennifer who spent her formative years in Italy have their souls linked to the countries of the south. Clementine Gourmet Marketplace & Café appears to be the perfect easel for this two-some to paint a sun oriented food and travel experience below the peaks of the towering San Jacinto Mountains.
Have I tempted you enough?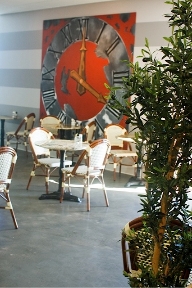 Photo Credits:
Jennifer Douheret @ Clementine Gourmet Marketplace & Cafe
[tfb username='GingerandNutmeg' count='true' lang='en' theme='light']
Food Travel Tags:
Clementine Gourmet Marketplace & Cafe, French Food in Palm Desert, palm desert coffee shops, Palm Desert Restaurants