Charming, was what Nutmeg expected from the Tuesday market in Saint Quentin la Poterie; a village known for its collection of resident artisans (40+) and the annual European Ceramic Festival – Terralha.
A concrete abomination was what she got.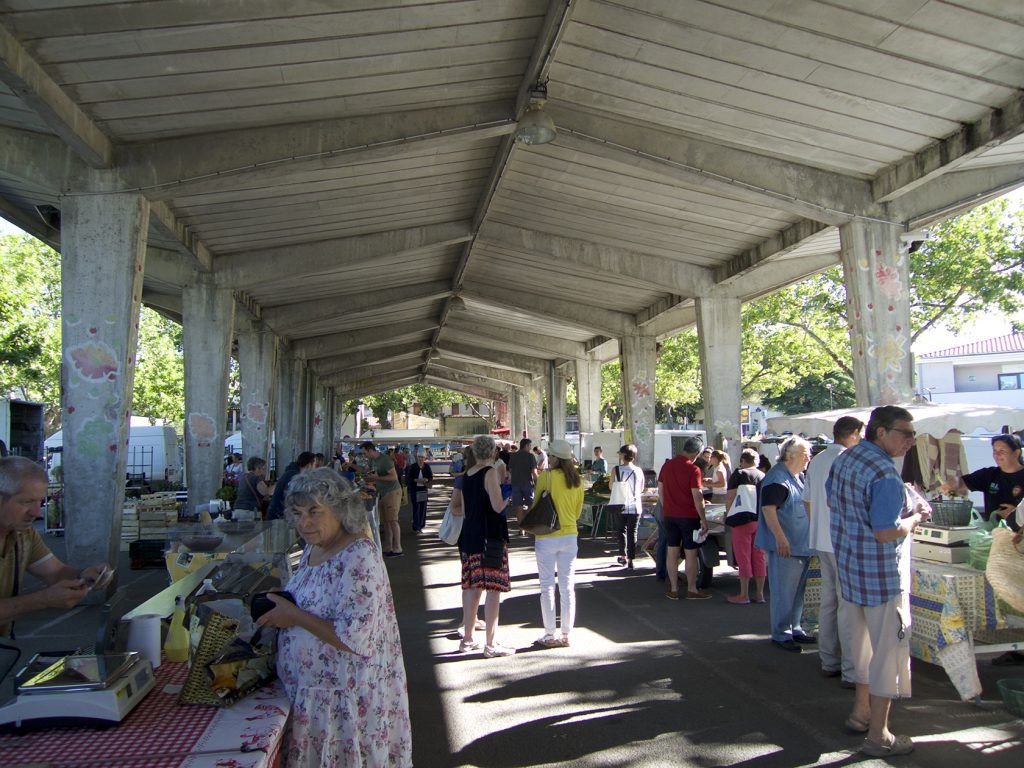 This town was the birthplace of Joseph Monier the inventor of reinforced concrete. As a tribute to the creator, a raised concrete canopy shelters market stalls from sun and rain.
Practical.