Nutmeg as you already know is quite black and white on most issues and this is definitely one of those.  Chocolate only comes in one acceptable format – dark and really dark.  White "chocolate" is about as real as marshmallows and about as good for you as MSG, trans-fats and saccharin.  For those interested here are some fast facts: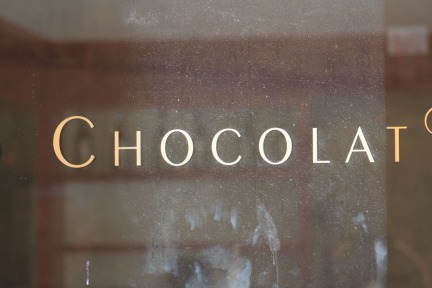 White chocolate is made of cocoa butter, milk, and sugar – NOTE: no Cocoa!
Milk chocolate with milk powder or condensed milk added.
Semisweet chocolate is often in cooking purposes; a dark chocolate with a low sugar content.
Bittersweet chocolate is chocolate liquor (or unsweetened chocolate) to which some sugar, more cocoa butter, vanilla and sometimes lecithin has been added. It has less sugar and more liquor than semisweet chocolate, but the two are interchangeable in baking.
Dark chocolate is produced by adding fat and sugar to cacao. It is chocolate without milk as an additive.  European rules specify a minimum of 35% cocoa solids.
In Nutmeg's books it is not even close to dark chocolate unless it is 70% or higher cocoa content, less than that is for whimps.
Some favorites:
Green and Blacks – Expresso (70%)
Le Chocolatier (Canmore) – Black Bear, Dark Expresso, Dark Take a Hike
Coppeneur

Plantation Hacienda lara 82% (Ecuador)
Plantation Hacienda lara 100% (Ecuador)
This is a great recipe for chocolate and biscotti lovers: 
Hazelnut Chocolate Biscotti
Recipe type:
Dessert/Snack
Prep time:
Cook time:
Total time:
These biscotti are too die for. They are a great balance of hazelnut and chocolate - who would not like that combo!! They also last for a long time in a sealed container.
Ingredients
1 Cup Unsalted Butter, at room temperature
3 Cups Sugar
4 Eggs
6 Cups All Purpose Flour
2 Tsp. Baking Soda
1 Tsp. Salt
2 Cups Hazelnuts, toasted
3 Squares Bittersweet chocolate, melted
Instructions
Preheat over to 325* Fahrenheit
Butter 2 large baking sheets
In a large bowl, beat together butter, sugar and eggs
In another bowl, stir together the flour, baking soda and salt
On low speed, beat half the flour mixture into the butter mixture, add the hazelnuts and then the remaining flour mixture
Transfer the dough to a lightly floured work surface and knead briefly until the dough holds together
Divide the dough into 4 equal mounds
Shape each mound into a loaf about 9 inches long and 3 inches wide
Place on the prepared baking sheets
Bake until the loaves are golden and firm when the tops are lightly pressed, about an hour
Remove and let cool slightly
Transfer the loaves onto a cutting board, using a serrated knife, cut crosswise on a slight diagonal into ½ inch slices
Arrange on the baking sheet and return to the over and bake until crisp,approximately 30-45 minutes
Remove and cool completely
Dip one side of each cookie into melted chocolate
Refrigerate the cookies until the chocolate is set
One final comment – if you know someone who does not love chocolate or biscotti –
DO NOT TRUST
them.
Food Travel Tags:
Biscotti Recipes, Chocolate recipes, Easy Cookie Recipes, Easy healthy desserts, Easy healthy snack recipes