Nutmeg has tested this chocolate desert recently and confirms it is quick and easy to make.  Great for the holidays with seasonal ingredients (nuts and dried fruit) and Nutmeg is very happy to confirm it is nothing like traditional fruit cake.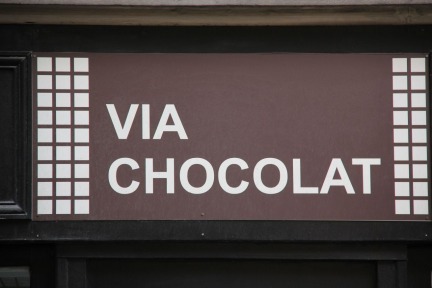 Chocolate Nut and Fruit Tart
Prep time:
Cook time:
Total time:
Try this quick chocolate dessert and you are bound to impress your friends and family. Enjoy!


Ingredients
1 Pie crust, refrigerated
¼ Cup Raspberry preserves, or jam of choice
½ Cup Heavy whipping Cream
12 oz Bittersweet Chocolate Chips
1 Cup Assorted nuts (pecans, sliced almonds, pistachios and hazelnuts) toasted, chopped coarsely
1 Cup Assorted dried fruit (cherries, raisins, cranberries and blueberries)
1 Large pinch Kosher Salt
½ Cup Toffee bits, for garnish
Instructions
Preheat oven to 450F
Pierce the crust with a fork
Bake until golden brown, about 12 minutes
Cool
Spread preserves over the bottom of the crust
Bring cream to a simmer in a heavy saucepan
Reduce heat to low; add chocolate chips and stir until melted and smooth
Remove from heat
Stir in the nuts, fruit and salt
Spread the chocolate mixture evenly in the crust
Sprinkle toffee bits over the top
Chill until set (about 2 hours)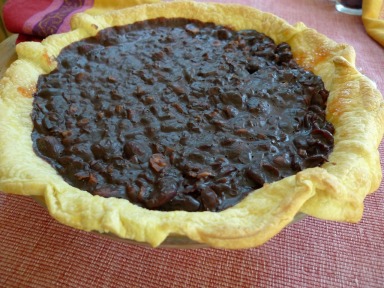 Food Travel Tags:
Chocolate recipes, Easy healthy desserts, Recipes with Dried Fruit, Recipes with Nuts