Before you let your mind get too far with that, it is the name of a HIKE!
Nutmeg is terrified of snakes and a good girl scout, so there is no way she is going hiking alone.  The Bump and Grind hike is different, it is like going to the gym outside.  You park in a very urban setting, right behind Target and basically follow the crowd.  It is a very good workout, 2 miles up and about 750 feet of elevation gain.  The path is wide so you can easily pass slower walkers and you can see the snakes if they are on the trail (thankfully none in sight).  Like every hike in the desert make sure to take water, a hat, sunglasses, wear sunscreen and do not wear white shorts (no one should).  Other than a decent workout, the people watching is certainly lots of fun.
Here is Nutmeg's association of hikers on the trail to the cars parked at the start;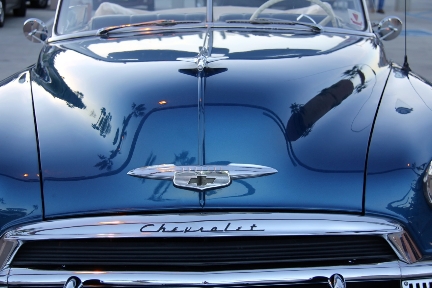 Roadster:  with some new shiny, enhanced parts
Ferrari: in a big hurry and strutting their stuff
Wide Load:  I am sure you get the picture
Rag Top:  some good-looking California men with their tops off
Classic: slow and steady every morning
Pick-Up:  Well I am sure you can figure that one out
Bottom line – Do the Bump and Grind in Palm Desert – it's a spectacle and a good work-out.  Drop by the Starbucks on El Paseo after and you have had a really great morning of people watching.
[tfb username='GingerandNutmeg' count='true' lang='en' theme='light']
Food Travel Tags:
Bump and Grind Trail, Palm Springs Hiking Trails, Things to do in Palm Desert, Travel Palm Springs