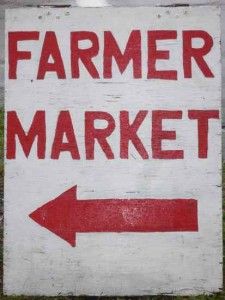 In Calgary, our true farmers market season is painfully short.  There are thankfully some reputable "local" producers, who supply some great produce during the spring and summer months.  It is a joyous occasion when Nutmeg sees the start of the local tomatoes from Gull Valley Greenhouse or Paradise Hill Farm.
Nutmeg has some time on her hands and has decided a "Market Series" dedicated to the best offerings of the Alberta market season is in order.
There are many hard working folks who are trying to bring us fresh, sustainably raised, pesticide-free food.  Due to our land-locked prairie location, the reality of the "100 Mile Diet" would mean nothing but scurvy.  Although we cannot successfully only eat local, we can eat healthy. There are some local producers with great vegetables, the Okanagan suppliers can get to local Calgary markets within 5-7 hours, and the prairies are a perfect place for raising livestock.
So Nutmeg's plan is to get out there and enjoy the markets while they are selling local and reasonably local food.  You should too.  It is a great way to support the local economy, eat healthy, explore different areas of the city and maybe even meet some new folks.
Here is the first in the series:
Wednesday is market afternoon for Hillhurst-Sunnyside (1320 – 5th Avenue NW).  The market is open from 3:30-7:30pm.  There is decent street parking and some free parking in the schoolyard.  There are about 25 stalls with a mix of food and crafts.  The weighting is geared towards food:
Watermill Bakery – Fresh bread
The Spanish Kitchen – mother and daughter team with homemade beautifully packaged cookies, muffins and pies – great for a hostess gift
Pizzas – these are frozen and they have gluten free options
Blue Mountain Biodynamic Farm – fresh greens (kale, chard, mixed greens etc), fabulous cherry tomatoes (they taste like candy), perfect red peppers… you get the idea
Route 40 Soup Company – they have a selection of soups to eat right there or take home frozen, along with delicious muffins
Thai Manna – curry kits, so you can make dinner in a hurry or lie to your dinner guests about how hard you worked.
Jenn Chicks Cookies – does not need explaining…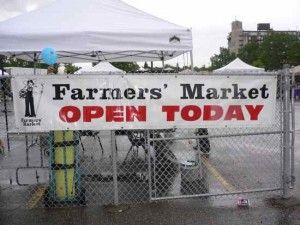 Go visit.
[tfb username='GingerandNutmeg' count='true' lang='en' theme='light']
Food Travel Tags:
Alberta Farmers Markets, Alberta Organic Produce, Calgary Area Markets, Travel Alberta