Nutmeg almost did it…she almost Googled Markets in Vancouver, then she remembered…. Granville Island Public Market.  Of course!!!
It is possibly the best market in Canada, and definitely the best in Western Canada. The Granville Island Market is of course, located on the spit of land by the same name. The public market is open daily from 9am to 7pm and features: a food court, specialty stands with fantastic breads, fresh bagels, seafood, cheeses, antipasto, prepared meals, unique spices, coffee bars and many permanent stands with really fresh fruit and vegetables.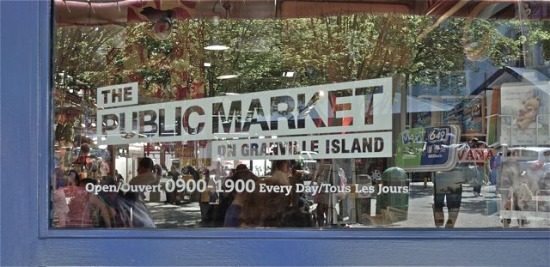 On Thursdays, June through October they have a farmers market outside (unfortunately Nutmeg was there on a Tuesday).  The list of farmers is updated weekly, as the season progresses.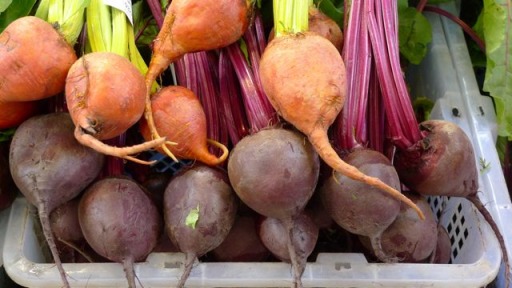 The island of has many other great features; a focus on the arts (4 pages of artisans on the web site),  the Emily Carr University, a focus on Maritime activities (sailing, whale watching, kayaking etc.), a brewery, a hotel, a music scene and restaurants.
Granville Island started "life" as two sandbars in False Creek, these were used for fishing by the native inhabitants.  The sandbars were problematic for the new settlers as water was not deep enough for navigation, nor the land dry enough for building.  So the area caused disputes and claims for many years.  Eventually, in 1915 a reclamation project was approved for the 35-acre site and almost 1 million cubic yards of fill was removed from the location for the cost of $342,000.  The island then fell into a pattern of industrial uses for the mining and forestry sectors.  The years that followed, were far from a picture of economic or eco-sustainable health.  The depression hit, a fire destroyed a number of factories and the False Creek was seriously contaminated  – this time the price tag was $50 million to clean up the area and many millions more to create the vibrant scene and island life that exists today.
Whether you are a first time tourist, a regular traveller to Vancouver or a lucky native, GO and visit Granville Island, it is like arriving in another world. See the full photo gallery.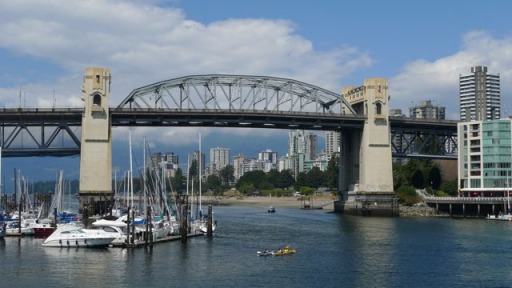 [tfb username='GingerandNutmeg' count='true' lang='en' theme='light']
Food Travel Tags:
Farmers Markets, Granville Island Market, Organic Food in Vancouver, Travel British Columbia, Vancouver Farmers Markets