It has been about 7-8 years since Ginger and Nutmeg had been in Whistler and had a chance to partake in the Sunday Farmer's Market.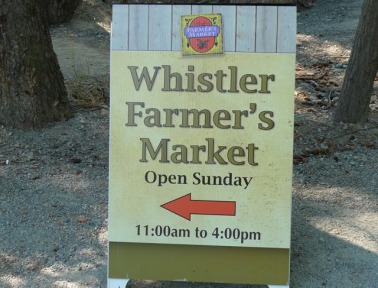 Wow!  What a transformation, the market has grown about 10-fold.  Officially, the market is open from 11am to 4pm.  However, the stands are up earlier and there are lots of commercial transactions that occur before 11am.  The market stands start right by the Fairmont Chateau entrance and run all the way up to the base of the hill.  There is a good variety of food, handicrafts, jewelry and other wares.  The food stands are varied from fruit and vegetables, to great baked goods, spices, jams, vinegars, coffee, chocolate and honeys…it was painful not being able to buy anything.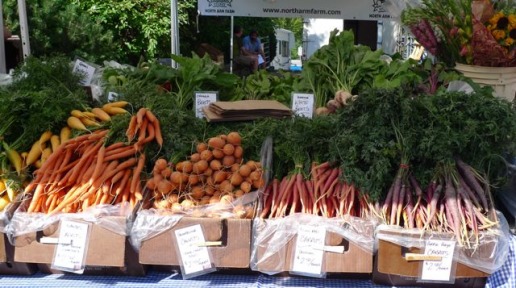 The Whistler farmers market is really well attended by locals and tourists.  Even if you cannot buy anything do make a trip to this market, you can at least feel like a local.  Check out the photo gallery.
[tfb username='GingerandNutmeg' count='true' lang='en' theme='light']
Food Travel Tags:
Farmers Markets, Things to do in Whistler, Travel British Columbia