A beautiful Saturday morning in Chamonix with Saffron as tour guide, Nutmeg, Ginger and Jade (the dog) all head to the Chamonix Centre farmers market.  The market runs Saturday mornings from 8am-12pm all year round.  This market is about 50/50 food vendors and other merchants (clothes, traditional crafts, household goods).  The food vendors run the full spectrum; of fruit, vegetables, cheese, bread, honey, fish, cured meats and flowers. There is lots of choice, and almost all of the food is "local" within a few hours drive.  However, the market does cater to tourists as well so buyer beware!  Our story below should serve to reconfirm that statement….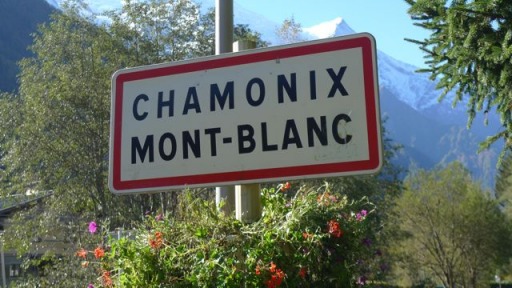 Saffron is a semi-local and market pro, she quickly pointed out her preferred vendors, as we were pressed for time. We loaded up on seasonal produce including; tomatoes on the vine, peppers (poivrons), zucchini, fennel (fenouil), plums (prunes), wild blueberries, parsley and seasonal mushrooms galore. The produce is beautifully displayed and the signage indicates origin so you know how many or how few kilometers were traveled to get to the point of sale.  Generally speaking, we made pretty well in this area, we purchased almost all the produce at one stand.  We came away with an entire large shopping bag full of fresh greens, yellows, oranges, reds and blues for 30 euros.  A few minor disappointments when we arrived home with berries barely fit for jam and mushrooms with some extra protein (worms), the rest was terrific.
We had decided on fish for dinner so headed to the "vendeur de poisson" to see what was fresh.  They offer a really wide variety of fish including; whole recently caught Bar and Dorade, prepared salads, cassoulet, farmed salmon etc… Saffron eyed up the sign indicating what was fresh and recommended – Dorade Royale Exceptionnel. So that is what we decided on.  Given the numbers expected for dinner we needed a larger specimen.  They will gut and clean the fish for you if you wish (are you kidding – please do!).  So all good on this count until we got to the price – are you sitting down?  85 euros (yes not small Canadian dollars)!  So the good news is the fish was expertly cooked by Truffle on the BBQ with olive oil and flat leaf parsley, it took about 20 minutes to cook and we were still eating it 3 days later.
There are several cheese vendors with a huge variety of cheese that is exceptionally foreign to Canadians, who are not allowed by our food regulations to have unpasteurized cheese (it is a shame).  The variety is staggering.  We ended up with Morbier and a hard goat cheese. Beautifully presented, packaged and priced reasonably.
The bread selection is vast and fresh.  We ended up with two varieties; fig and walnut.
There is a vendor who just sells roasted chickens and Guinea fowl – it is highly recommended that you pre-order to avoid disappointment.  This small portable stall is a license to print money.
Ginger is a huge olive fan and we were suckered in by the beautiful display of olive varieties, sun-dried tomatoes, tapenades (tomato, black olive and green olive), harissa and more.  We decided on the black tapenade and the vendor scooped out a generous quantity.  A very generous helping for 21 euros – outrageous!! If only we could figure out how to express our shock in the language…instead we handed over the cash and have been savoring the blend ever since.
So we might look like tourists, certainly sound like tourists, and in a couple cases even got "hosed" like tourists.  The good news is the market has lots of fresh stuff and they are very happy to have dogs wandering around with their gullible masters.  Enjoy the view!
Note:  new photos are posted to the Galleries section of the website – so take a look.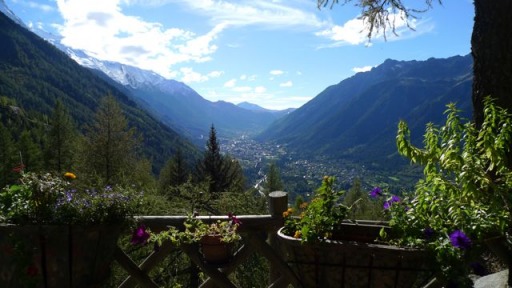 [tfb username='GingerandNutmeg' count='true' lang='en' theme='light']
Food Travel Tags:
Chamonix, Food info in France, French Food, Markets in Europe, Travel in France