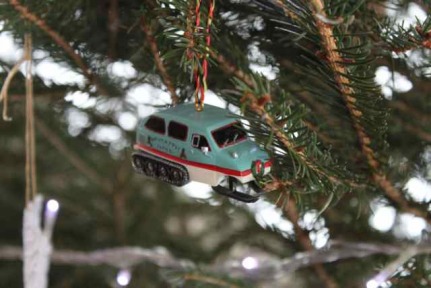 Finally, Saffron got her wish! For years, she has tried to convince Ginger and Nutmeg to travel to Chamonix for Christmas.  Of course that sounds outrageous and decadent, but long ago Nutmeg decided that travel at Christmas time is highly over-rated; crowded airports, busy roads, surly border guards, heavy clothing, excess baggage – you get the idea.  This year, Ginger and Nutmeg really had no good excuse to say no, as Chamonix is an easy 5 hour drive from Aix en Provence.  So they gladly accepted the invitation.
Then the plans had to change, Nutmeg flew to England for a rather sad family event, to celebrate the life of a very special lady.  The game plan was to fly back to Marseille and drive with Ginger and Jade to Chamonix.  So Nutmeg had packed one small carry on bag, with the essentials for a two day trip to the UK.  However, Mother Nature had another plan, she covered the UK in a solid coating of the heavy white stuff and 6cm was enough to shutdown the country.  The news channels and other media outlets had a Christmas gift like no other; 24/7 "emergency" coverage of a winter "disaster".   The roads were like skating rinks, trains and buses crawled to destinations on highly reduced schedules, major airports were shutdown for days leaving stranded travellers camped out at Heathrow, as flights were cancelled.
After 2 days of delays, cancellations and pure frustration, Saffron and Truffle managed to find a unique, one-time opportunity to fly the group to Geneva.  It was first class travel and a fantastic feeling to finally get off "the island".  The issue was this left Ginger and Jade to pack a bag for Nutmeg, and drive across south-east France by themselves, they arrived unscathed.
So finally the whole crew was assembled in Chamonix.  The week consisted of skiing, winter walks and for Jade, lots of rolling in the snow.  Feeding a large hungry group is not something every hostess relishes.  Saffron had the perfect solution to that problem; rotating chef/co-chef teams.  Every night the pairing changed and there were no parameters to hamper the creative juices.  Picture ten competitive personalities, a full "chef's" kitchen of toys, and some healthy competition…there was no winner and no prizes, but without a doubt there were a couple "gold-stars".   It was a gourmand Christmas.
December 2oth: Home-made meat lasagna loaded with spinach and ricotta – yummy
December 21st: Chicken chili with white and red kidney beans – honourable mention
December 22nd: Boeuf braise en vin rouge – CardaMOM got a standing ovation for this one, but she was fast asleep after cooking all day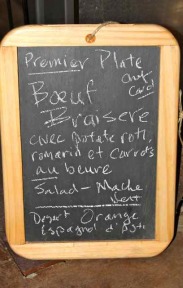 December 23rd: Bar de Ligne au four, en croute de sel – fabulous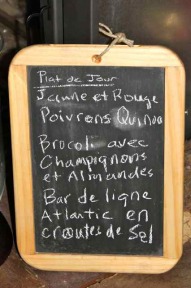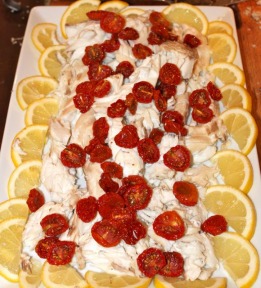 December 24th: Seafood Feast – oysters on the half shell, quails eggs,  crevettes with a spicy sauce, huge scallops with wasabi mayo, roast turbot on a bed of steamed spinach, gambas in sauce a la Billy and endive and pear salad with roquefort cheese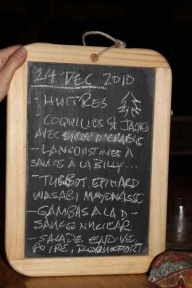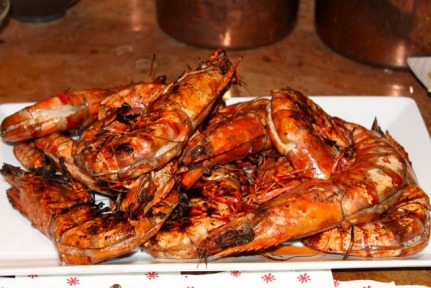 Dec 25th: Seared foie gras on ginger pancakes with poached pears, Beef wellington with mushroom gratin, beans and asparagus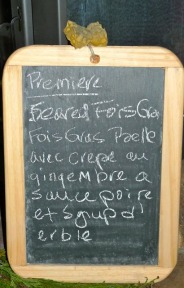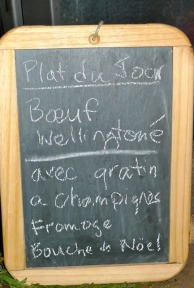 Dec 26th:  Ginger and Nutmeg left town, and have been eating salad ever since.

Enjoy!  We did!
Food Travel Tags:
Chamonix, Easy Appetizer Recipes, Travel in France