Early in the year in southern France, the almond tree is the first to bloom. The small white or pale pink flowers typically appear on the trees in February. A welcome sign that spring may be close at hand in Provence.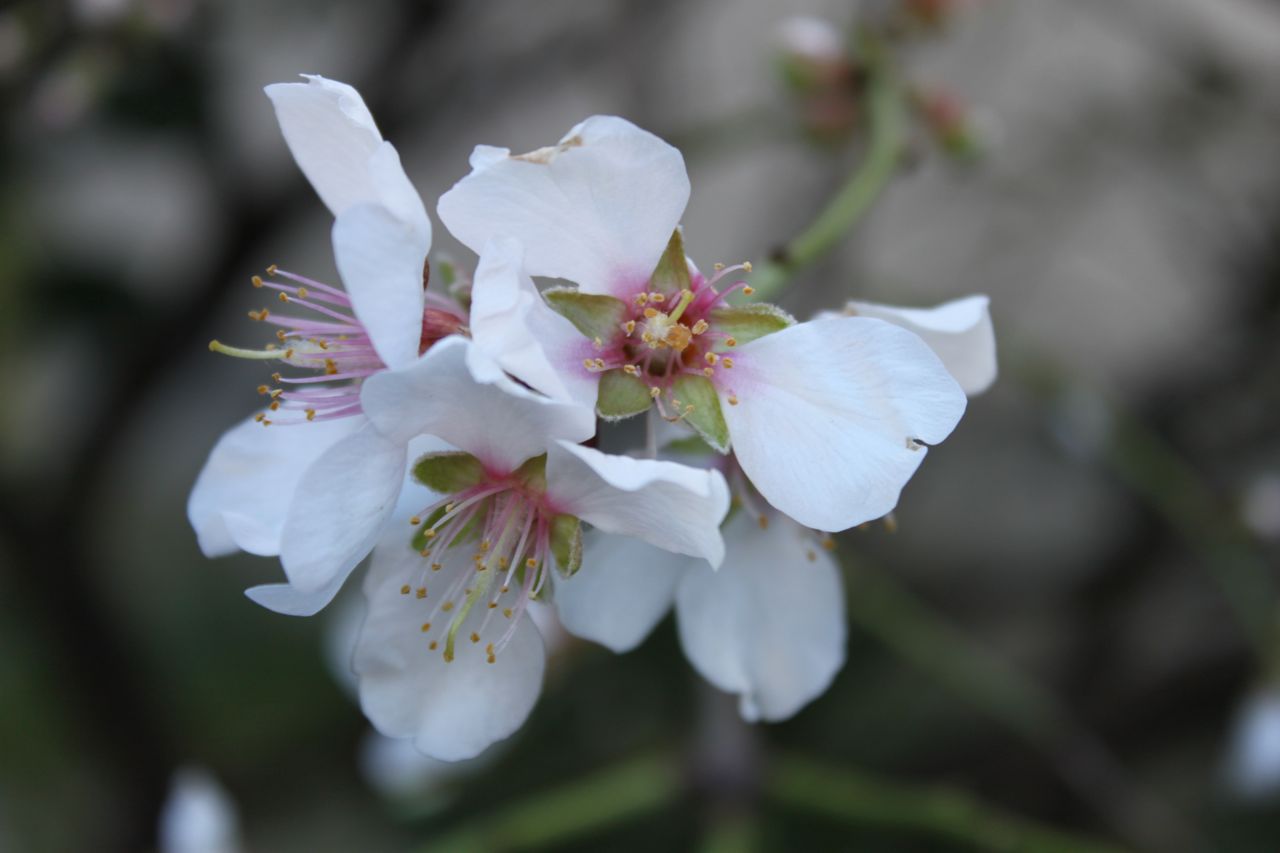 The almond tree is small; at full maturity it may reach a height of 10 meters, with a trunk diameter of 30 centimeters.  The trees typically start bearing fruit after about 5 years.  The almond is technically a fruit, not a nut, from the same family as the plum or cherry (Prunus).  This decidedly old tree has been a part of different cultures and human nutrition for eons. There are several mentions of almonds in the bible. It is believed that growth in almond tree cultivation closely followed human migration near Mediterranean shores.  Despite the fact that the almond tree is native to warm European climates, the large majority of global yield is now US based, in California, at 45% of world production.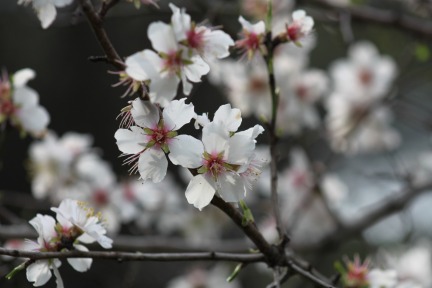 Almonds can be found in many local cuisines all around the Mediterranean and the Middle East.  This fruit is regularly featured in sweets and deserts. Although, who can resist a few salty almonds at cocktail time? The history of almonds in Provence is also long, there are trade references as early as 1200.
Ancient Provencal cuisine was modest fare.  The inhabitants made use of local ingredients and seasonal products.  With the vast quantities and varieties of foods available locally in this beautiful area, the visitor may be surprised by the basic diet of yesteryear.  The climate of Provence is harsh, cool in the winters, dry and hot in the summers. Before, the days of large irrigation canals and modern methods to protect against the elements, the population survived on local products.  There was remarkably little dairy, as there were few (if any) cows, so the cheese was typically from sheep or goats.  Olive oil featured heavily in the cooking, as there was a time when butter was rare. As a result, almonds were plentiful and often used in the cuisine.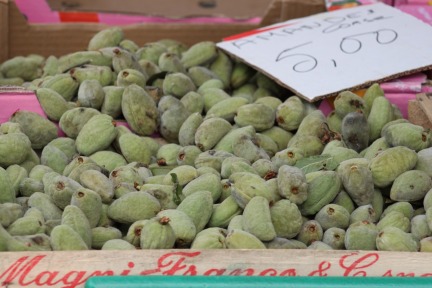 This desert is one that a local friend and chef first shared with Nutmeg. It is easy, good for those who are gluten-free and best of all it is DELICIOUS!

Tian aux Fruits (Baked Fruit in Almond Crust)
Prep time:
Cook time:
Total time:
A tian is a traditional clay pottery dish from Provence. There are beautiful variations that can be found in local markets, although the traditional variety is made by a few potteries. A glass baking dish (Pyrex) is a good alternative, do not use metal. The desert is really easy and not too sweet. You can make this with any fruit or berry that is in season except strawberries (they are too runny). Nutmeg has played with the fruit and jam combination to rave reviews every time. So have some fun.
Ingredients
1 Cup (250g) Ground Almond Flour
¾ Cup (175ml) Raspberry preserves, or jam of choice
1 Large Egg
¾ Cup (175ml) Heavy Cream
4-6 Apples, golden are best
1 Cup Pitted Cherries
Pinch Ground White Pepper
1 Whole Organic Orange, for the zest
2 Tablespoons Grand Marnier
Instructions
Preheat the oven to 350F
Lightly oil a tian pan or glass baking dish
Wash, peel, seed and chop the apples
Wash, pit and chop the cherries
Put the apples and cherry pieces in the baking dish
In a bowl, combine the almond flour, cream, egg, jam, orange zest, pepper and Grand Marnier mix until well blended
Pour the almond mixture over the fruit and try to cover evenly
Bake for 25-30 minutes until the top is golden brown.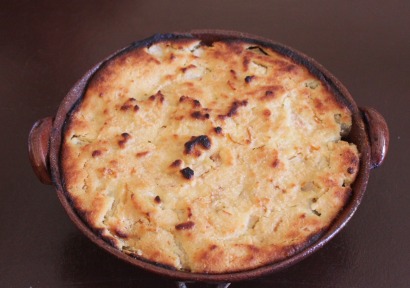 So enjoy some almonds, for all their blessings, nutrition, early flowers and excellent baking!
Food Travel Tags:
French Food, Healthy Almond Recipes, Provencal Food, Provence Travel, Travel in France