Nutmeg does not really like beer, which may surprise some readers. If the truth were told, she may have consumed more than her fair share during her university days. So, a brewery tour was not high on her list of things to do in their short few days, in Ireland. The hook for Nutmeg is when an interesting product intersects with a unique history. That is certainly the case with the Dingle Brewing Company in County Kerry, Ireland; a story of water, a creamery, an explorer and a lager.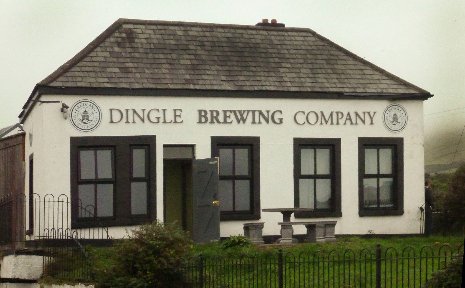 The Dingle Creamery opened its doors in 1888 a co-operative concept where local farmers to bring their cream for sale. The creamery was at first focused primarily on butter production and marketing, over time the product line expanded.
Creameries provided both a commercial and social purpose during their existence in rural Ireland. This lush country is incredibly beautiful, though, for isolated homesteaders potentially impossibly lonely. During, the late 1700s and early 1800s butter was typically produced locally on the farm. The invention of the centrifugal separator during the 19th century began to change the landscape dramatically. At first, private operators opened commercial creameries, whether fact or not many of these "Gombeen men" were deemed to be out to make a quick profit and thus mistrusted by the farming community. Farmer-owned co-ops began to open and became highly successful. At the peak, there were 200 central creameries and over 500 branches spread through the countryside.
A weekly trip to the creamery, in town, was an opportunity to connect with others. It was a social occasion; a chance to visit with other than family members and the bonus was a check from the creamery manager. Each farm family was given a unique number for their bottles of cream. At random intervals cream was lab-tested to ensure the quality was not being watered down.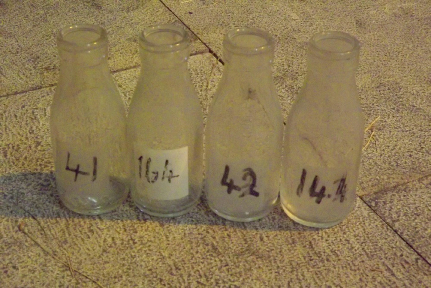 Consolidation, rationalization and commercialization slowly brought the era of local creameries to an end.
Fast-forward to the heady days of the Celtic Tiger, late 1990s- 2007, when the Irish economy grew at an average of 6.5% annually. Residential and commercial developers were all smiles with easy money and low taxation rates. The decrepit creamery site in Dingle was purchased with a mixed residential – commercial project in mind. The economic realities of the 2008 death knell put an end to many dreams including that one.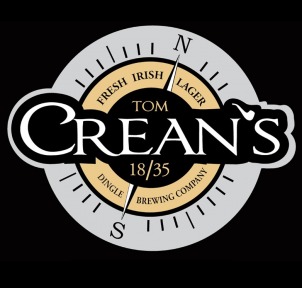 Ironically, while drinking a beer in a local Dingle pub, the owner came to realize the "gold mine" located under the creamery site was a crystal clear water source – one of the key ingredients for a perfect beer. Here is how the Dingle Brewery Company describes their brewing process:
"Crean's is Brewed with two Malts. Lager Malt, our base Malt, light in colour with a slight sweet malty taste and Cara Malt, roasted longer than the Lager Malt. This gives the Crean's the golden colour and slight caramelised taste. Our hops, typically used in Pilsner Lagers. Then there is our Saflager Lager Yeast, a German style lager yeast, all coming together to produce what can be described as a FRESH, CLEAN, REFRESHING GOLDEN LAGER with a slight sweet taste."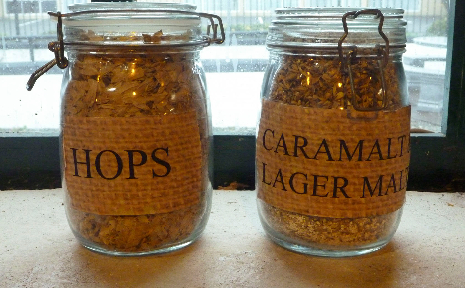 The Spa Road brewery is so successful that after little more than two years in operation, they already have expansion plans, which will grow the capacity by seven times!
You might be wondering what that has to do with the explorer. Tom Crean is both the name of the lager and the name of a local Dingle native who ventured to Antarctica on three expeditions with the British Navy. Crean was also credited with a 56km solo trek across the Ross Ice Shelf to rescue two teammates. The lager was named in his honour with the concurrence of his family.
Nutmeg did sample the Dingle Brewing Company Tom Crean's Lager, out of one of their unique glasses. These glasses have a nucleation pattern in the base that creates a constant flow of bubbles producing a long lasting head. It was pretty darn good. Maybe Nutmeg's beer-drinking days are not completely finished!
If you are interested, you can read more about Tom Crean in An Unsung Hero: Tom Crean – Antarctic Survivor a book by Michael Smith.
Food Travel Tags:
Brewing in Ireland, County Kerry, Dingle Brewing Company, Dingle Peninsula, Irish beer, Irish Creamery History, Irish History, Travel Ireland