Does working in a candy store sounds like a dream job?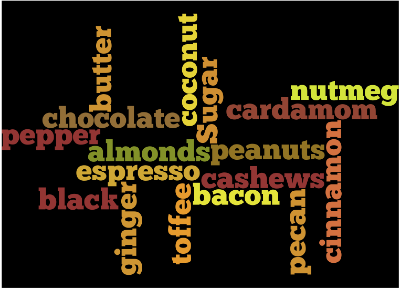 Nutmeg was intrigued when she stumbled upon Dannah Davies' company Canada Sweet Shop. Dannah was born in California, but her heart has been tied to Alberta from a young age. Currently, living in Calgary she says it would take a lot to uproot her, besides she is now lassoed to her sugary trade.
When Dannah age five began helping her mum make candies at Christmas, little did she know that the sugar syrup base would form a lifetime of memories and a sticky launching pad for her current pursuits. By eleven-years old, she was selling her candies as a home-based business, at 19 she officially launched her own company the Canada Sweet Shop, and now her products can be found in 12 southern Alberta stores.


The 2008 financial crisis affected so many, including the Davies family who were living in Arizona at the time. Dannah and her mum began selling candies at local farmers' markets in order to help cover the bills. As a teenager, this was a highly frustrating experience, but one that Dannah now realizes was a necessary part of the small-business learning curve on the requirements of sweat labour, efficiency and financial balance.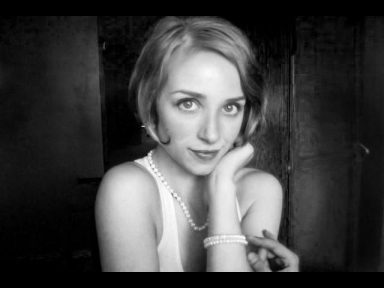 In Malcolm Gladwell's book Outliers, he argues that it takes 10,000 hours to master a task; Dannah believes she is ¾ of the way there. Heating sugar to high temperatures and experimenting with flavour combinations may not be everyone's idea of fun, but for Dannah she knows it is the pathway to her audacious stretch goal:
"To have my candies become the Canadian Equivalent of See's Candies in the USA. Actually, I think it will be even better because my passion is not only candy, but the inclusion for everyone with allergens and food intolerances."
The Canada Sweet Shop has just celebrated its first anniversary, and there are already 16-flavours. Some traditional ones like Classic Peanut Brittle, others are more exotic such as Aztec Cocoa Brittle; inspired by an Aztec drink of cocoa, cayenne pepper, and cinnamon.
Canada Sweet Shop's new flavours are developed through quite a bit of trial, some error, but mostly by listening to customer feedback. The light bulb went off for Dannah, when she met a young girl who had never tasted peanut brittle due to a severe allergy. Shortly after that she resolved to offer 100% gluten, soy, dairy, nut, and egg free options – these are all tempting enough that even non-allergic customers keep asking for more.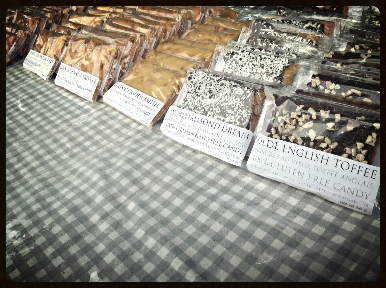 For Dannah, one of the most ironic things has been to learn that her brother, who is happy to eat bacon at every meal, chooses the traditional Olde English Toffee over the trendy Pepper Bacon Peanut Brittle. Clearly, there is a flavour for everyone.
Now it is the time for some sweet fun. In the comments section below please tell Nutmeg about your love for brittle. Be creative…Dannah has promised a free sample for the lucky winner.
Or you can order directly here or from Foodie Pages.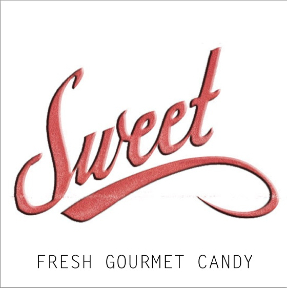 Photo credits: Canada Sweet Shop
[tfb username='GingerandNutmeg' count='true' lang='en' theme='light']
Food Travel Tags:
Canada Sweet Shop, Chocolate recipes, Healthy Almond Recipes, Recipes with coconut, Recipes with Ginger and Nutmeg