It is not easy to change careers or geography at any age.
Why is Patricia Sands a possibilitarian?
Why did Lisa and Johann Pepin move from Chicago to hunt for truffles in rural Provence?
Moving can fall into that "not easy" bucket, where it is seems easier to stick to the familiar than to pack your bags.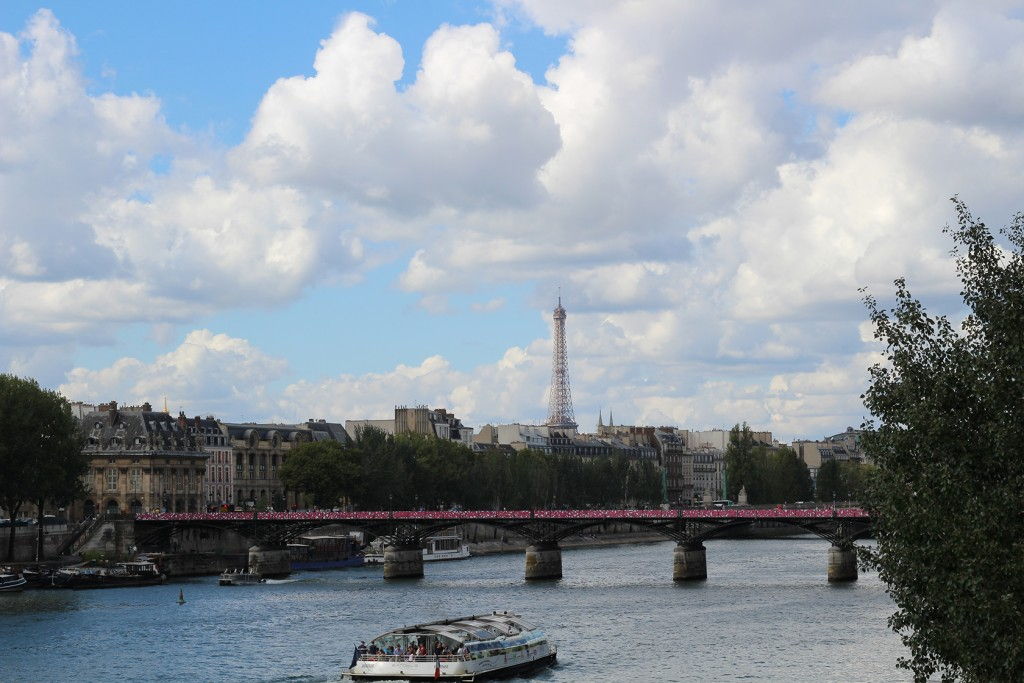 This is a guest post written by Krista Bender a California gal, who has moved to Paris to take an intense one-year wine course. Who wouldn't do that? Well, Krista decided to continue along the path that was pulling her to Paris despite a business venture that never materialized and a couple other roadblocks that might have convinced someone with less conviction to stay home.
Here is Krista's story: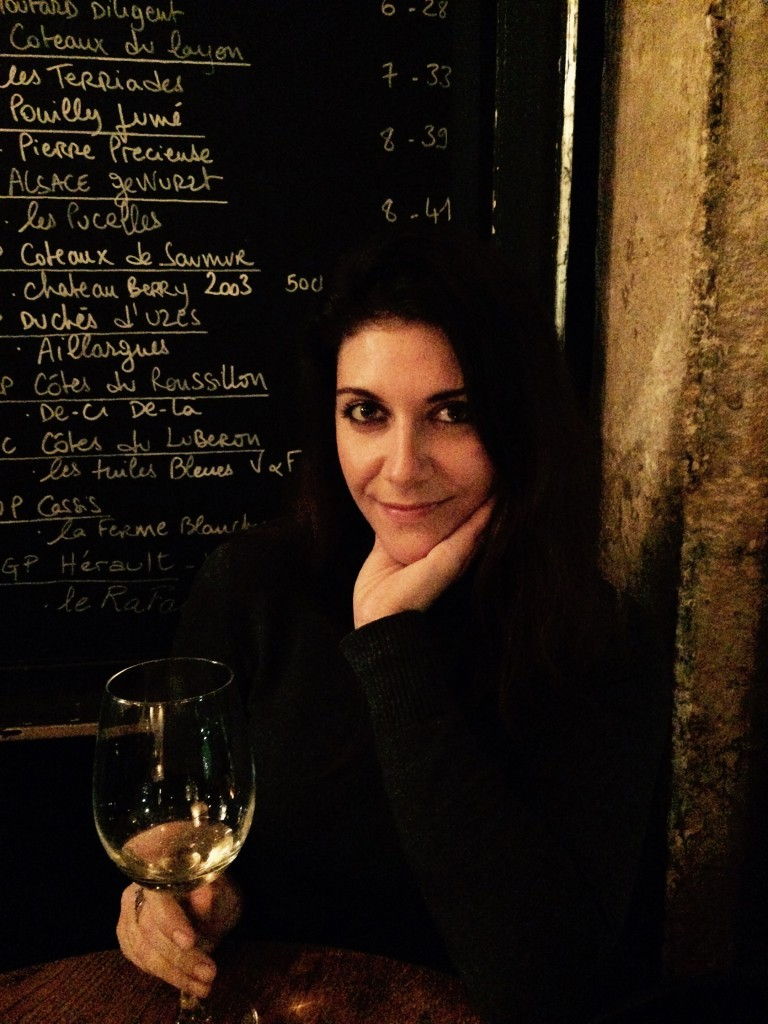 At 30 years old, I packed up two suitcases and moved to Paris, France. Yes ~ moved to Paris.
I have always been enamored with the French culture, and I always get excited when I plan a trip to Paris. The dream of actually moving to Paris, however, seemed a little far-fetched.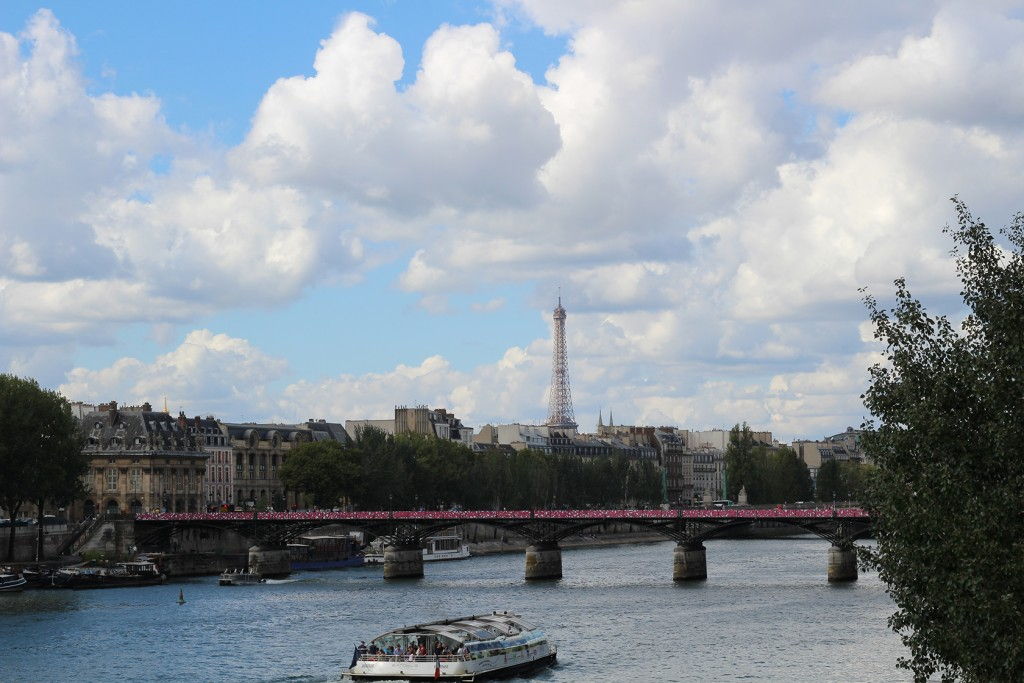 My first trip to Paris was a gift from my parents after graduating college. I remember completely falling in love with gastronomy on that first European vacation. Paris especially had this pull on me to extract immense pleasure from food and not just because of the delectable pastries gleaming at me on every boulevard corner. It was more than that. The way the French people put so much focus on their food ~ where it was grown, how it was presented and plated, colors on the plate, a balanced portion, and more. I quickly realized food was an art form in Paris. I was mesmerized watching people spend three hours over a meal, and not apologize for it. After that first trip in my early 20's I decided to change the course of my life. Instead of going and getting a job with my business degree, I enrolled in Culinary School in San Francisco. Best decision I have ever made. That was almost a decade ago, and I can now say I am a trained professional chef, restaurant manager, and recipe creator.
Back then I had all of those skills and was working in restaurants, but there was still something missing. Recently, the major wake-up call for me was deciding that I did not want to live an ordinary life anymore. I deeply craved adventure, spontaneity, knowledge and cultural understanding. I dreamed of Paris and imagined what it would feel like to actually call the City of Lights home. I started reading novels about American women living in Paris. I would always say out loud – Lucky them. It just recently occurred to me that I to could uproot my traditional life and live a life of adventure instead. I started with immersing myself in all things French. I hired private French language tutors even if I just met with them once per week- it helped me feel this was leading me closer to Paris. I started to emulate the French lifestyle as much as I could back home in California. I would put on French café music, bake fresh baguettes, buy flowers weekly, and enjoy two-hour meals paired with wine.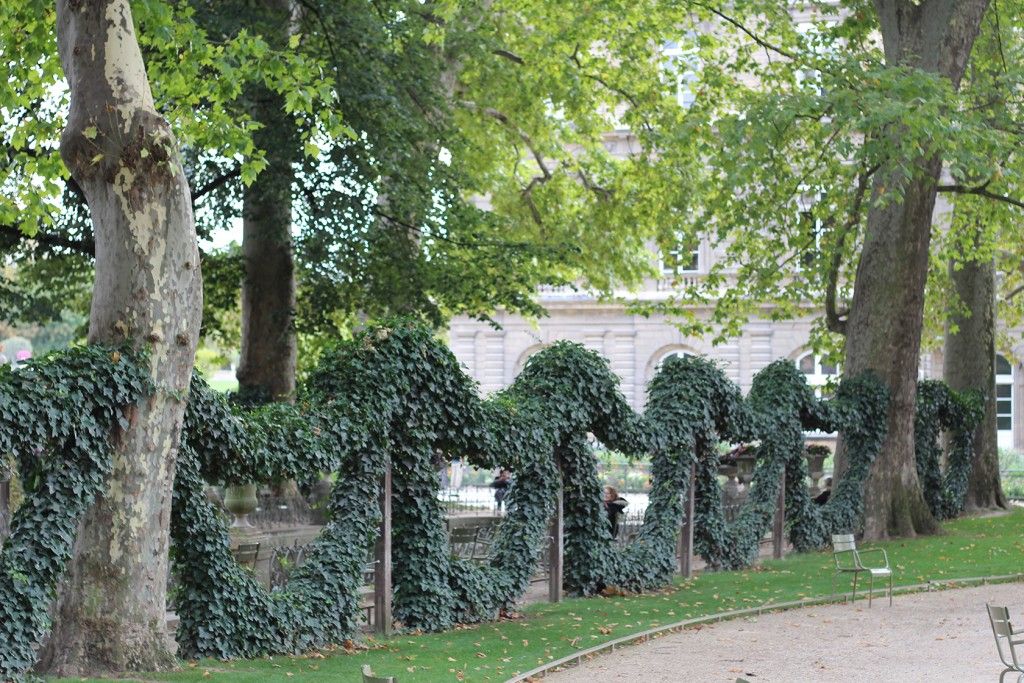 I finally started my blog Pastry in Paris to document what I was doing and posted about my love of French culture, as well as the recipes I was creating. I started journaling and asking myself if I did move to Paris what would I DO with my time? I definitely could not justify a constant vacation and not having a purpose. I wanted to GO BIG or GO HOME, literally. I did not want to simply travel on my passport for three months. I wanted the whole enchilada of a visa, resident permit, apartment, French phone number, and the feeling of living there.
A light bulb went off, and I decided that studying in Paris would be the ticket. I selected a program that makes my move to Paris even that much more perfect. After a long interview process, and embarrassing Skype chats with the French (I am a beginner in speaking French so you can imagine). I was selected as one of 20 students into a top Sommelier program (study of wine)in Paris. The students come from all over the world. I am afforded the opportunity to live in Paris for a year, learning everything there is to know about wine. Not too shabby, and completely exciting! I truly believe everything you want is out there waiting for you to ask. Everything you want also wants you, but you have to take action to get it.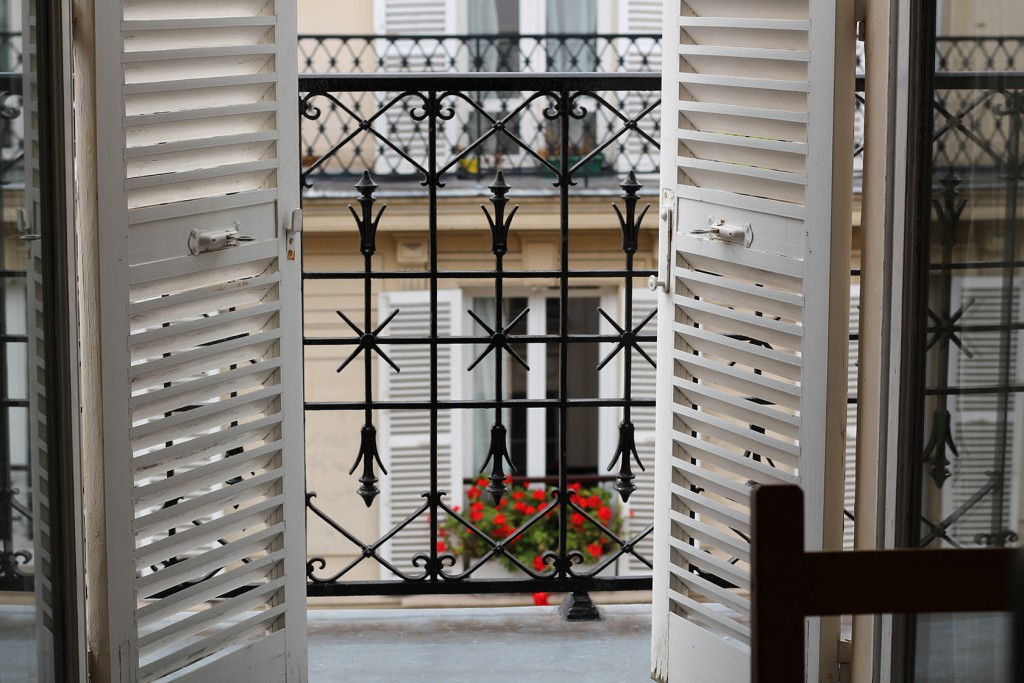 After being accepted and paying tuition, I started the process of applying for a long-term student visa. Once you are enrolled in a reputable school in Paris, you can join an organization known as Campus France. This organization scans necessary information for the French Embassy. Once Campus France confirms your validity, you can make your appointment with the French Embassy. (Please note this is my experience trying to apply for a visa from the United States. In other countries, the process may be slightly different.) Once validated by Campus France, there will be a list given to you with 12 documents that you need to present for the French Embassy to award you a visa. There are a few steps involved to acquiring a visa, and you need to stay on top of it. To legally live in Paris you need one of the following three things:
To be accepted at a French university/study
To have a job in France where the employer will extend you this option
Marry a French citizen
There was no better feeling then when the French visa arrived in the mail.
Next, I needed to find a place to live. I used one option, and it worked for me. It helps to have connections in Paris. It is not that easy to find an affordable, long term rental, but it is not impossible. I had vacationed in Paris several months before I was accepted to the school and had rented a flat via VRBO (Vacation Rental by Owner). I reached out to the lovely host of the apartment I had rented and explained that I had gotten into school and would hopefully be moving to Paris. She kindly directed me to a listing on VRBO that was a long-term rental in my price range. There are not many on this website available for long-term, but there are a few.
I have been in Paris just a short month, and this city has continued to impress me with its grand beauty and feminine essence. The words that come to mind when I think of Paris are~ love, passion, beauty, and inspiration. These words are my top personal values. A life full of love, exploring what you are passionate about, surrounding yourself with beauty and a life sprinkled daily with inspiration. Paris brings me inspiration on a daily, if not momentary basis. It is also a city with a culture centered on pleasure. Wine? Yes. Chocolate? S'il-vous-plaît! A croissant with café au lait for breakfast? Bien sûr!
When I think of Paris my mind soars to imagine: croquet madame, champagne, celebration, moonlit strolls on cobblestone streets, romance, tart citron, elegant restaurants, beautiful gardens, breathtaking views, fashion, style and some of the most beautiful women in the world. To think this is not just my imagination anymore, but I am experiencing this in reality~ well I truly have not stopped pinching myself. Dreams come true. Slow down, savor life, saunter ~ don't run, or you will miss it.
A post dedicated to this beautiful, majestic, alluring city…
"And the day came when the risk to remain tight in a bud was more painful than the risk it took to blossom." ~ Anais Nin

"Build your own dreams or someone else will hire you to build theirs." ~ Farrah Gray
To follow Krista's journey and sample some of her recipes please check out her blog Pastry in Paris.
---
When you are in Paris download a copy of this handy GPS guided App for your smartphone with all sorts of self-guided walking options for the City of Lights.
Food Travel Tags:
France, French Visas, Moving, Paris, Visas