Linda Garson spent her youth in Manchester, in the United Kingdom, a place best known for soccer matches and beer-filled celebrations, not necessarily for wine expertise. A visual communications graduate, Linda relocated to Canada (Calgary) in 2003 on a contract with Trade UK – the British Government's export division. The contract was for 13-months, and Linda is still in Calgary.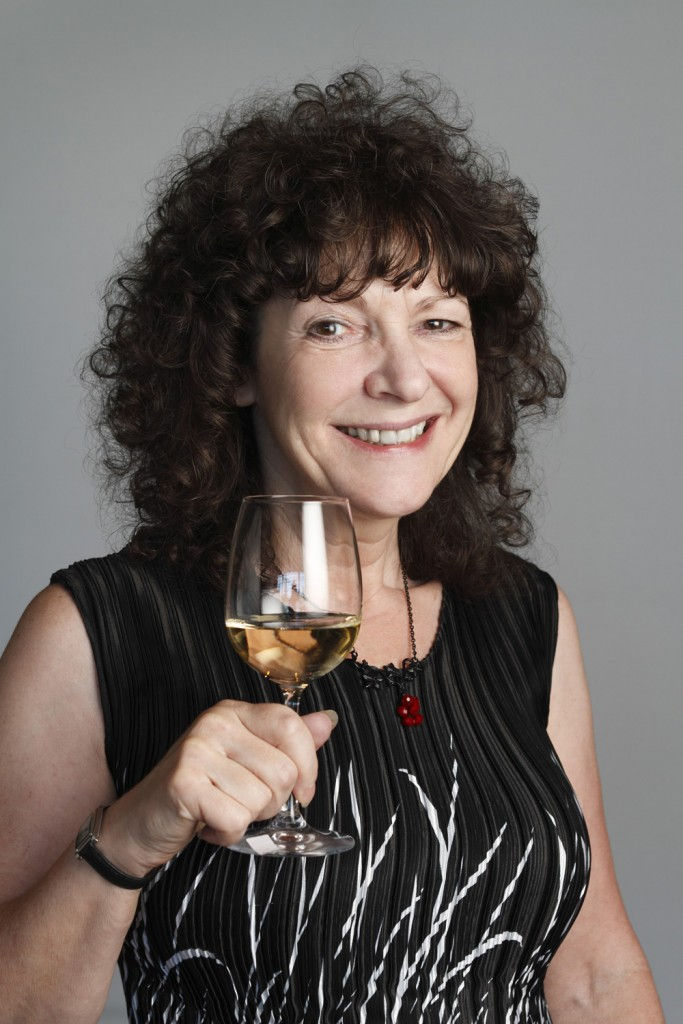 A wine lover, like so many of us, Linda has turned her passion into a full-time pursuit. She has converted her hands-on knowledge of the wine industry from work stints at wineries in Europe, South America and Australia into education and travel. Linda Garson is the Calgary Wine Examiner (since June 2011), a regular columnist for Examiner.com where she writes about areas of wine interest for Calgarians and other Canadians.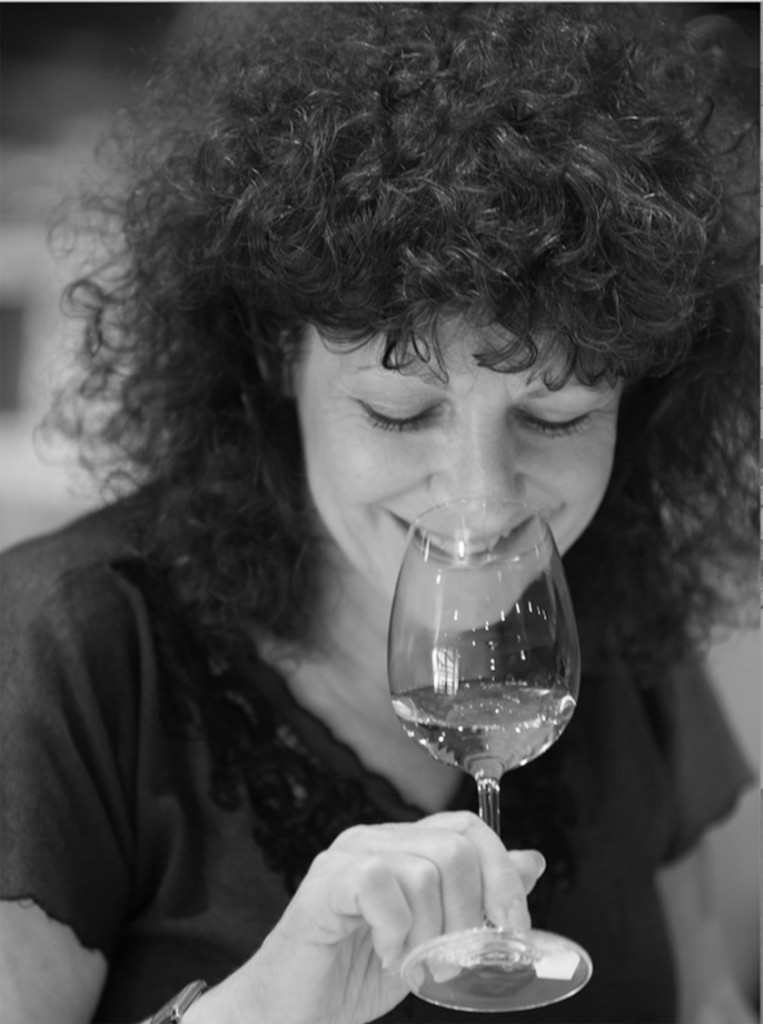 A couple of years (2005) into her stay in Alberta, Linda launched Vine and Dine a wine and food club. The first event in December 2005 was a sell-out, and the success continues with 12-15 wine related events a month (that is a lot of wine with 150 events per year). A typical Vine and Dine evening involves a sampling of about six food and wine pairings and a chance to socialize with fellow wine lovers. For Calgarians who are interested in deepening their wine knowledge, Vine and Dine also offers two popular courses Wine Basics and Wine II (Intermediate-level).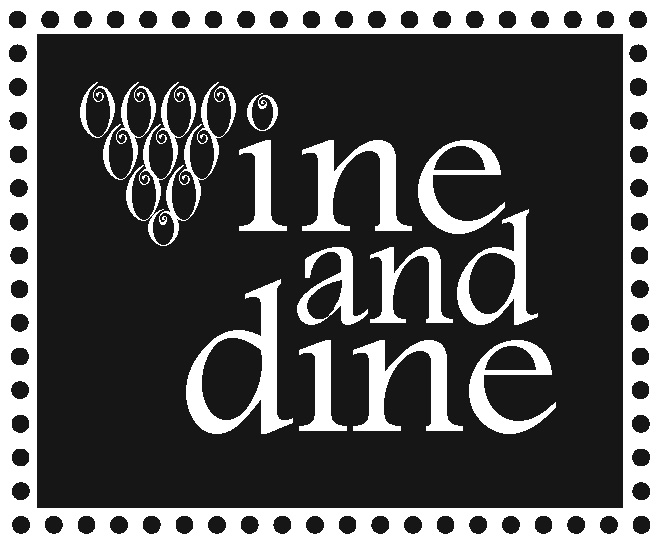 One might think that workload would be enough to keep Linda busy, but apparently not. Occasionally, you can catch Linda Garson on City TV's Breakfast TV (BT) and Global Television where she discusses food and wine.
Culinaire – Calgary's food and beverage magazine launched in May 2012. Possibly a risky venture, in an industry that is struggling, but it seems that Culinaire and its Editor-in-Chief (Linda Garson) are defying the odds. Calgarians are thirsty for this glossy magazine that is published ten times a year and features need-to-know information on restaurants, recipes, chef's stories, spirits, beer, wine and more.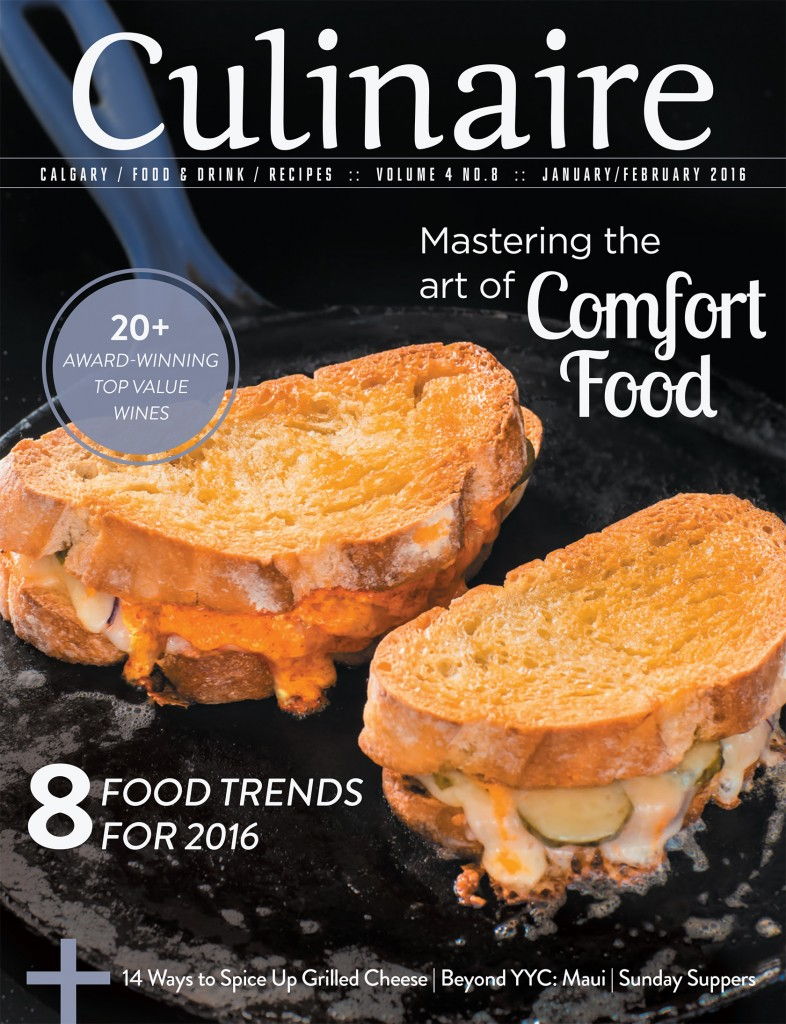 Entering into Culinaire's fourth year of publication I asked Linda if she would share her views on what has changed in Calgary's food and beverage scene during that period
There's been an explosion of interest in both food and beverages in the last few years – I counted at least 45 new restaurants opened last year! One example of change is that there was no cocktail culture in Calgary when we started. I wanted to be the magazine at the forefront of cocktail culture, and we have included articles on cocktails since day one – and now Calgary finally has a cocktail culture of its own, with places focusing on creative and quality cocktails!
The foil wrapper on this wine bottle might just be the Vine and Dine guided trips to wine regions around the world and led by Linda.
I started with a few tours to Chile and Argentina, then the last four years I have taken people to Northern Italy (Piemonte, Lombardy, and Veneto) twice and Tuscany twice – and now it is France's turn!
The Rhône Valley Wine and Culinary Tour runs from September 22nd to October 4th, in Provence. The group (of 15) will be based out of Villeneuve-lès-Avignon, just minutes from the UNESCO ranked city of Avignon and its magnificent papal palace. We asked Linda why she chose this as a place to base the tour?
It is an ideal starting point for the tour; we fly into Marseille arriving at noon and then drive for an hour or so east, so will be at our hotel early afternoon. From there we can go for day trips to many places in the southern/central Rhône, and Provence too, without spending hours in the bus. Plus, it is a fascinating and beautiful place with lots of history and cultural activities.
The trip offers "touchdowns" and tastings at magnificent vineyards in Châteauneuf du Pape, the Southern, and Northern Rhône. Can you tell readers why and how you selected these wineries to showcase?
On my trips, we visit wineries and vineyards where I have a personal connection with the owner or winemaker, so we are treated as friends! We go to places that tourists cannot always visit, and get special treatment such as being hosted for vertical tastings and back vintages, which most people would not get to experience.

For red wines, we will be expecting more Grenache-based wines from the Southern Rhône and Syrah-based wines from the north. Condrieu is the home of Viognier so it will be very different to any other village (and also the home of my favourite wine).
The bad news? 
The trip is sold-out! 
However, Linda is considering repeating the Rhône Valley Wine and Culinary Tour in 2017. If you are interested in more information, send her an email at  linda@vineanddine.ca.
Image Credits: Photos were provided by and published with the permission of Linda Garson.
Food Travel Tags:
Calgary, France, Linda Garson, Provence, Rhône Valley, Vine and Dine, Wine Courses, Wines