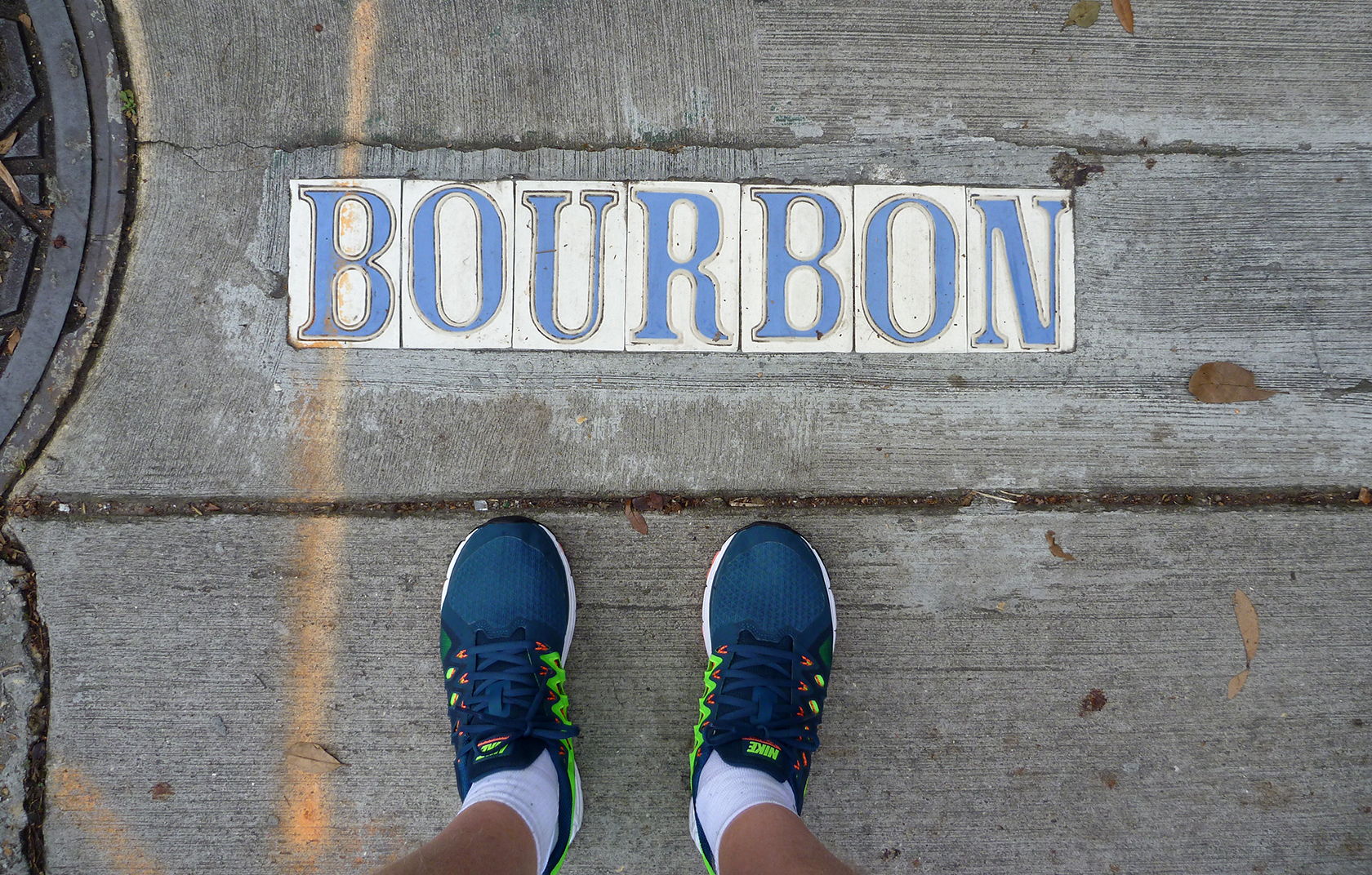 The friendly guy behind the counter at Community Coffee in the French Quarter asked
"Are y'all you going to the Fest this mornin?"
G&N were visiting New Orleans or NOLA, as some like to call it, for the second time.
They had forgotten about the je ne c'est quoi smell that defines Bourbon Street or Calle De Borbon. It is difficult to determine which is worse; the humid evening whiffs, a combination of stale booze and its fresh side effects, or those same odors reawakened in the morning during street cleaning.
A friend and NOLA native invited G&N to the 2015 New Orleans Jazz and Heritage Festival, and they jumped at the offer to revisit the Big Easy (note: locals never call it that). As the reality of packing for their music filled weekend approached Nutmeg panicked. At the end of April, one can expect the Crescent City to be warm, humid and possibly rainy. What exactly does one wear to "the Fest" in this city located at the curve of the mighty, muddy Mississippi?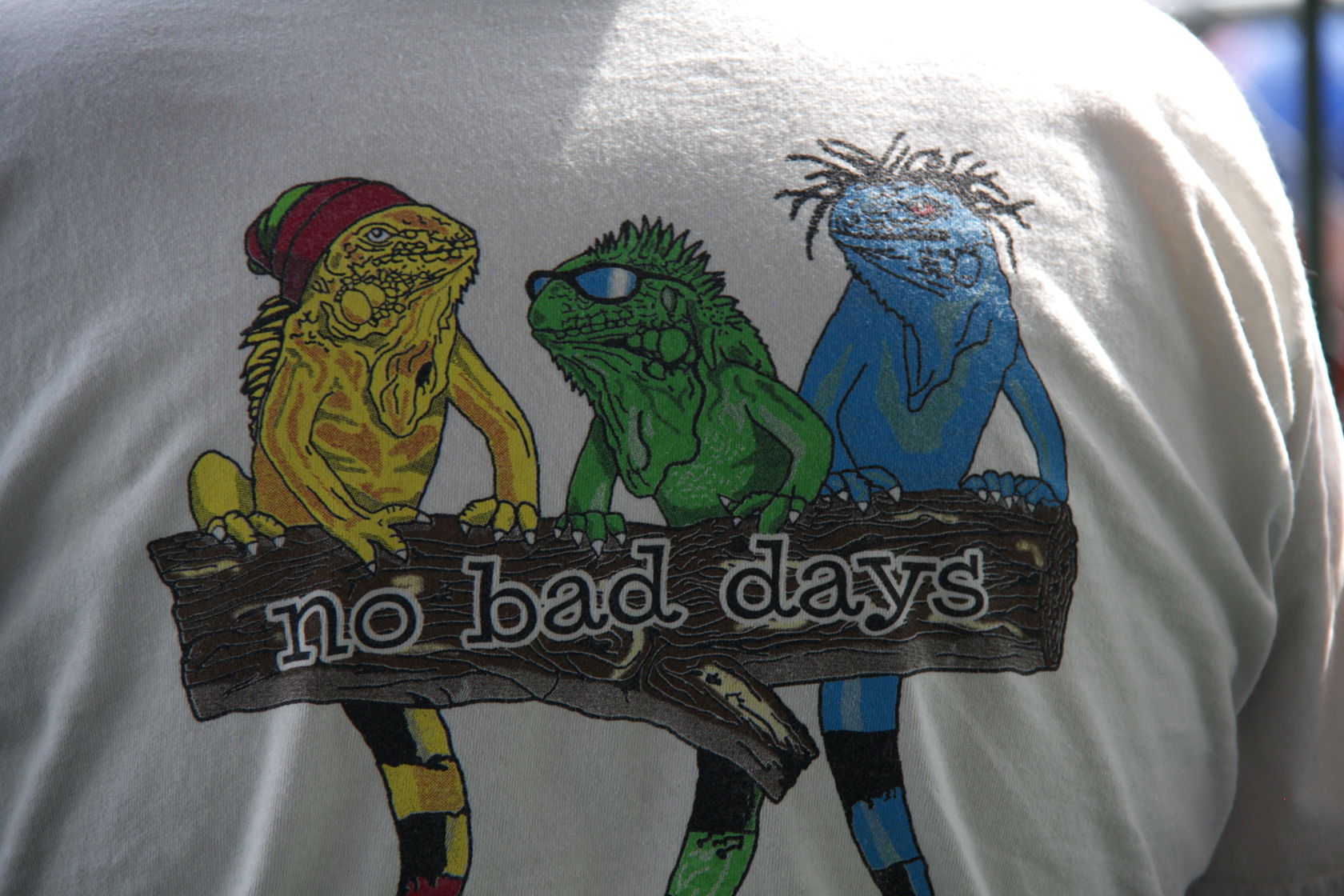 Nutmeg fired off a text message to see if they could get some guidance on suitable clothing for Jazz Fest, and the SMS response read something like this:
Basically anything goes; t-shirts, bold print shirts, cut-off shorts, tank tops, sundresses, bikini tops, hats, alligator prints, shrimp boots and sandals.
Unearthing her summer wardrobe from its winter slumber, Nutmeg confirmed that she did not own any cut-off shorts or anything in alligator print. She wondered what the heck are shrimp boots, and decided that they could always buy something at the New Orleans Jazz and Heritage Festival if their selections were not appropriate.
The Fest as many call it is held at the New Orleans Fair Grounds Race Course over two weekends at the end of April. The inaugural year for this festival was 1970 with some 350 attendees. In 1972, the fairgrounds became the "home" for this now seven-day event attended by 460,000 music fans (2015). Read more about the history of the Jazz Fest here.
If you are a music fan the New Orleans Jazz and Heritage Festival should be on your bucket list and these are the 5 essentials for a good "Fest":
Enjoy the photos!
#1 SUNHAT
#2 BOOTS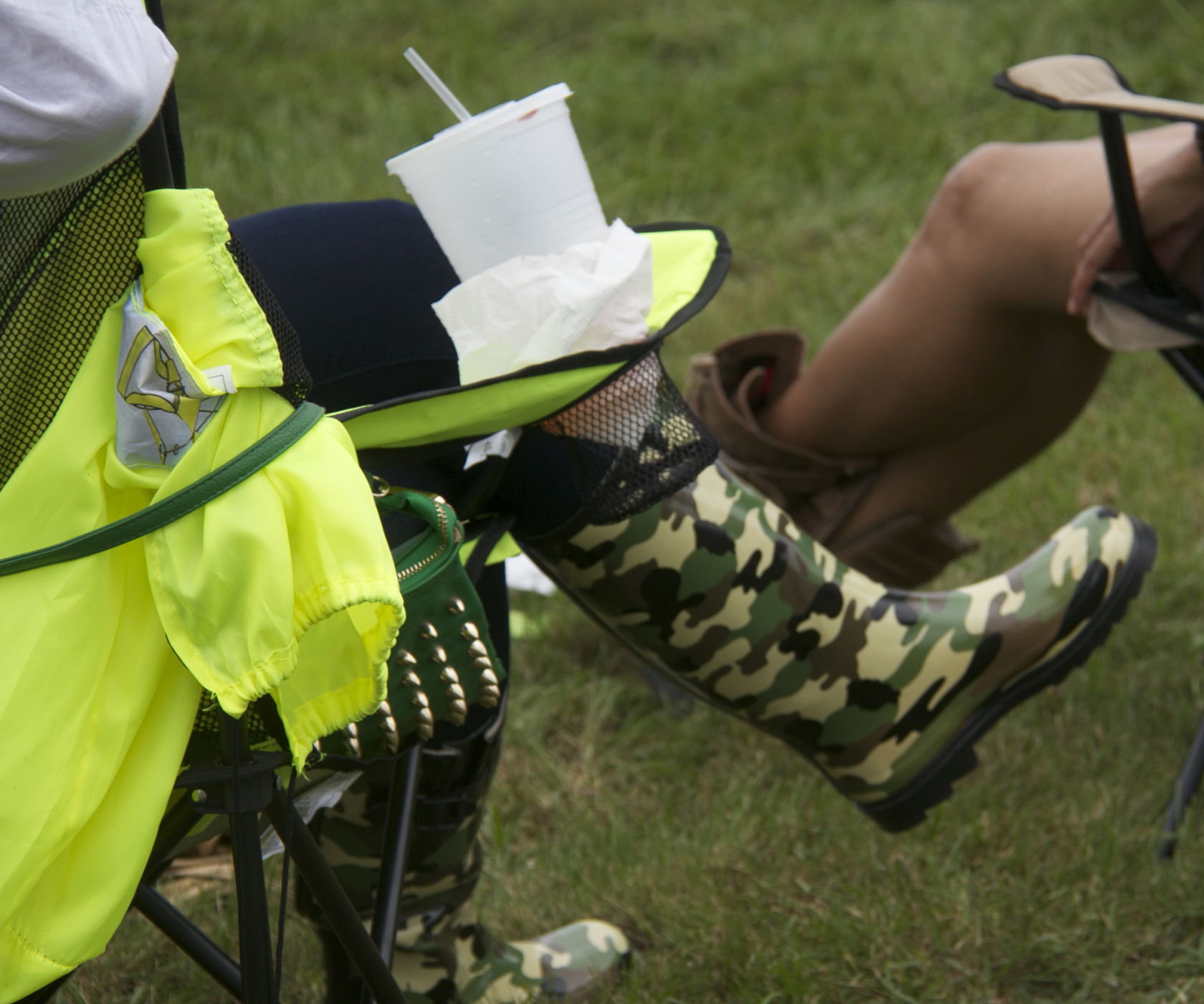 #3 UMBRELLA (for rain or shine)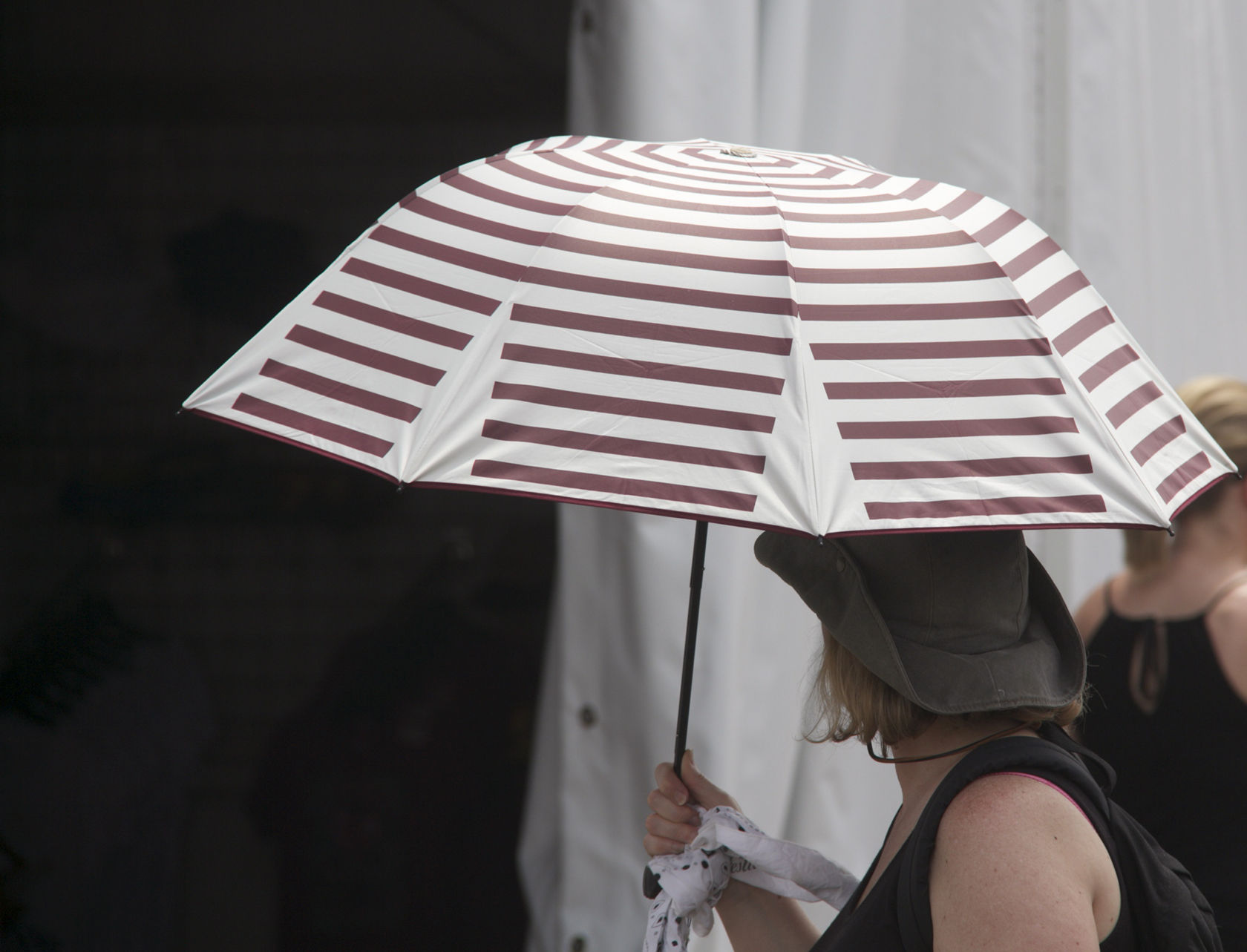 #4 FLAG (so your buddies can find you)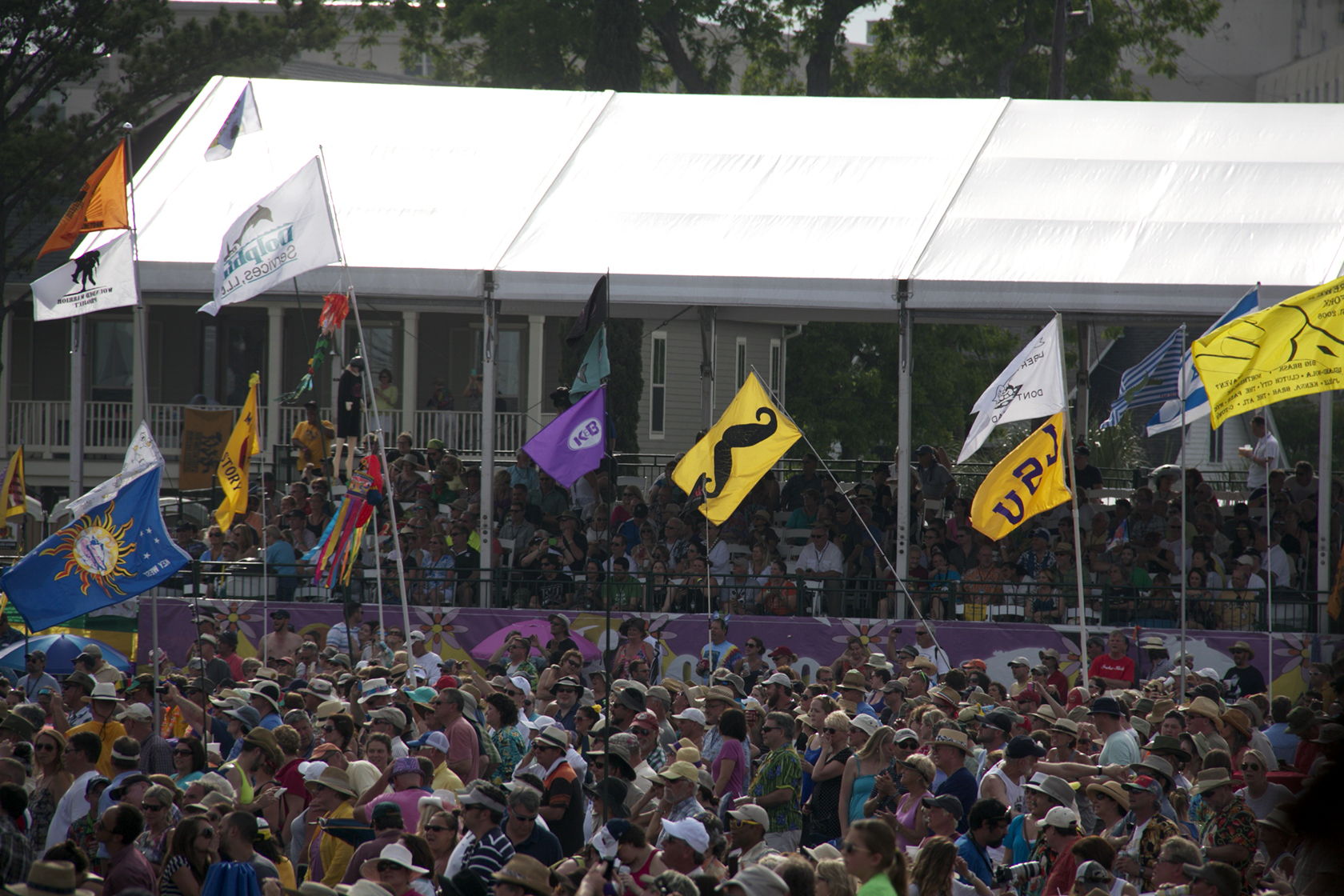 #5 JAZZ FEST SHIRT

Tempted?
Check out this fun video.
---
Before you visit New Orleans, consider downloading a smartphone app for self-guided walking tours (tried and tested by locals and travellers). Download the GPSmyCity App here.
Food Travel Tags:
Coffee, Crescent City, Jazz Fest, New Orleans