Does that sound romantic?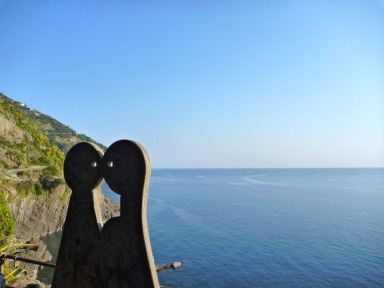 Actually… Ginger was away in Canada, and Nutmeg was certain that he had zero interest in visiting the Provence perfume distillery le Musée des Arômes or candle maker at the Ciergerie de l'abbaye des Prémontrés.
The aroma museum is located in the Provencal town of Gravason, in the old cellars (caves) of l'Abbaye de Saint Michel de Frigolet. The distillery, at le Musée des Arômes has been in operation for twenty years and they pride themselves on quality, organic products. The old cellars have been converted and enclose a boutique, day spa, museum and even a small conference facility.
The exhibit provides an overview of the distilling process, a collection of perfume bottles, distillery equipment, brochures and other related paraphernalia. There is a short film describing the process of extracting the precious, essential oil and scented water from the plants. A process that is much the same as it was in ancient times, where cultivated flowers and herbs are either used fresh or dried, then water vapour steams the plant to create the essential oil and fragrant water.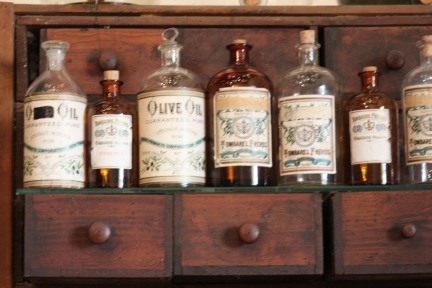 Nutmeg was a bit disappointed in her visit until she strolled through the "Experimental Garden". This planted area was recently established. Each plant or herb has a garden plot with signage to describe the perceived or proven healing properties. Here, are some examples:
Lavender is one of the most popular essential oil. It produces calming effects, relieves tension, is beneficial for wounds and even for treating coughs.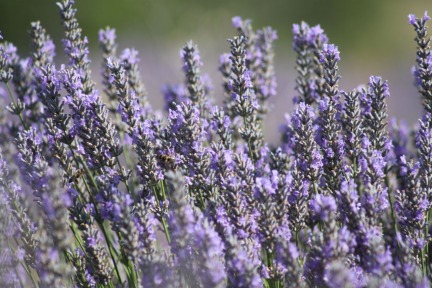 Rosemary, this herb is found in abundance in Provence, it grows wild in the Alpilles and can be found in almost every garden. This ancient plant reputedly helps with memory. The carnosic acid found in rosemary may provide anti-inflammatory and anti-cancer effects.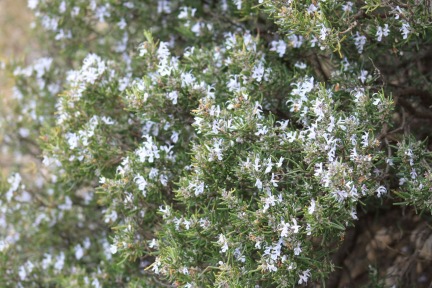 Tansy is a herb that despite being poisonous has been used for medicinal purposes for centuries. The plant has proven anti-bacterial, anti-fungal, anti-inflammatory effects and many other benefits. However, it is quite dangerous if used incorrectly, it can even cause hallucinogenic effects.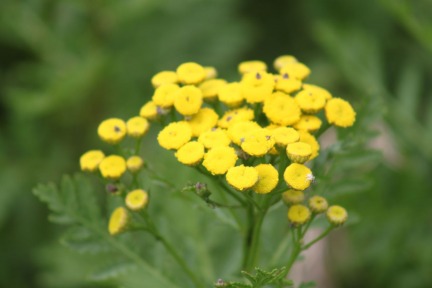 Elecampane or Big Aune has been used since antiquity and is still providing benefits today. The root of this herb strengthens the immune system. It is helpful for reducing cholesterol, alleviates rheumatism and can even eliminate intestinal parasites.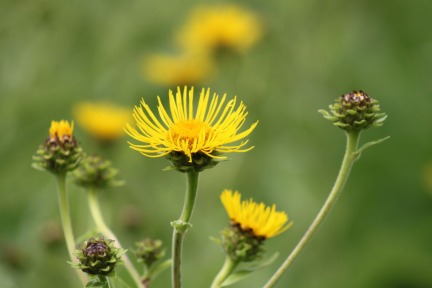 After a mediocre visit to the Aroma Museum, Nutmeg was convinced that the candles from the Ciergerie de l'abbaye des Prémontrés would be much more entertaining. The monks from this Premonstratentian (White Cannon) order made candles for Provencal churches. At the Souleïado shop, in Tarason, there is a modest display with a few token tools from the master candle makers. The two techniques that the monks use date from the 15th century. Candles are still made using a dipping method or with a ladle. The boutique offers a variety of candles available for purchase, but no information on the history of the trade or the techniques.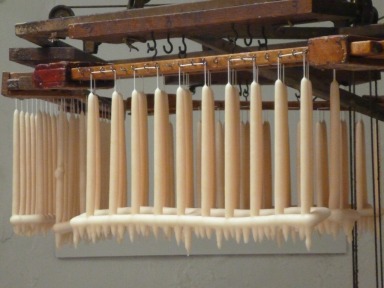 Ginger was happy to have missed the visits.
Food Travel Tags:
Flowers in France, Food info in France, Provence Travel