OK, so Alberta suffers from a few extra months of winter than other locations in Canada, but that has not stopped foodies from noticing what the Province does produce — naturally. Events such as Cook it Raw Alberta (2015) have raised culinary awareness levels globally.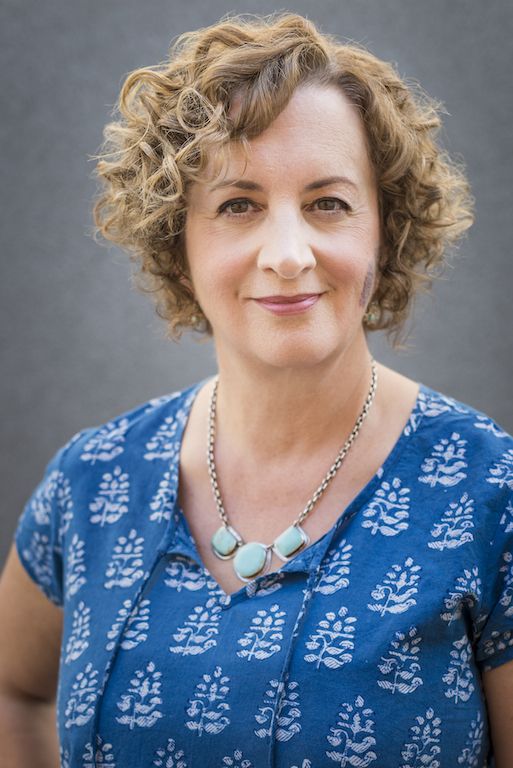 Karen Anderson, the founder of Calgary Food Tours, is a self-professed food lover. Her passion for the kitchen influenced by a family of cooks, with roots in St. Andrews by-the-sea, in New Brunswick, Anderson tells Nutmeg that "One grandfather owned a fish market, and the other was a farmer."
Anderson's studied health sciences, after achieving a Master's Degree in Adult Health Nursing, she went on to teach Athabasca University's Nurse Practitioner program. During that time, Anderson says that the whole food = good health equation crystallized for her "I couldn't help but notice that the further that we as a society got from whole foods and knowing how to cook, the sicker they were getting."
Anderson began to wind down her teaching career and ramped up her local food focus. She started writing about food and travel and committed 2-300 hours/year as a volunteer board member at Slow Food Calgary. For five years in a row, Anderson ran Feast of Fields, an event that paired harvest food with top Calgary chefs. In 2006, Anderson launched Calgary Food Tours and began providing food tours in the city.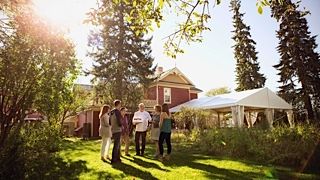 The idea for Calgary Food Tours came from a walking tour that Karen Anderson took in Boston, back in her student days. Despite the passage of time, she determined that a similar concept would work in Calgary and might just create a lasting impact on both consumers and producers. Fast-forward to 2016, and Calgary Food Tours runs six (6) weekly tours with eight (8) guides. These tours include; Sunday Morning at the Market, Craving Kensington, Eating East Village – check out the full list here.
In the last decade, Calgary's food scene has pole-vaulted from mediocre to medal quality. The city's food lovers can thank a stable of creative chefs and award programs for incentivizing culinary travellers to check out the food scene. Here are some timeline highlights:
2016 River Cafe celebrated 25 years
20+ years: City Palate food magazine
2015 Pigeonhole #1 New Restaurant in Canada by enRoute
30+ years: The Cookbook Co. Cooks of providing Calgary with quality ingredients, cookbooks and cooking classes
SAIT's Culinary Campus has hired amazing chefs like Andrew Hewson, Michael Allemeier, Simon Dunn, Desmond Johnston.
Calgarians now can buy local at four year-round farmers markets
2012 Culinaire Magazine launched with its focus on food & drink
Slow Food Calgary is one of the strongest conviviums in Canada.
2011 Rouge placed number 64 on the San Pellegrino Top 100 restaurants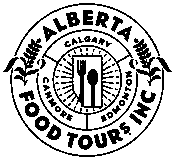 With all the positive energy surrounding culinary tourism in Alberta, Anderson has determined that it is time to expand her tours beyond Calgary. Alberta Food Tours is launching Saturday morning guided walks in both Canmore and Edmonton. The Canmore Tasting Trail is expected to last for 3.5 hours starting at 11 am Tour participants will visit restaurants/stores that Anderson and her team selected based on several criteria including; commitment to the local community and of course their delicious, unique food served with a smile.
"We are incorporating stories of the Artist's Guild, the Olympians, the mountain climbers, the miners, and we are building in a short hike as it fits with the Canmore cultural values of being fit and active."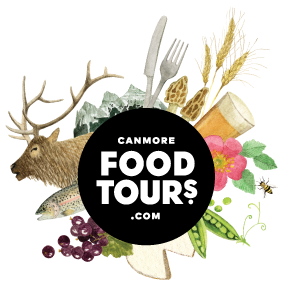 Several of Nutmeg's Canmore favourites are included on the tour:
Bon appetit!
Image credits: Photos provided by and published with the permission of Alberta Food Tours.
Food Travel Tags:
Alberta, Alberta Food Tours, Canmore, Culinary Travel, Edmonton, Food Tours