After a week of travel in a rental car, G&N were happy to park in Melbourne for a few days. Equipped with a friend's suggestions of places to eat and drink (by district) G&N were ready to explore and eat.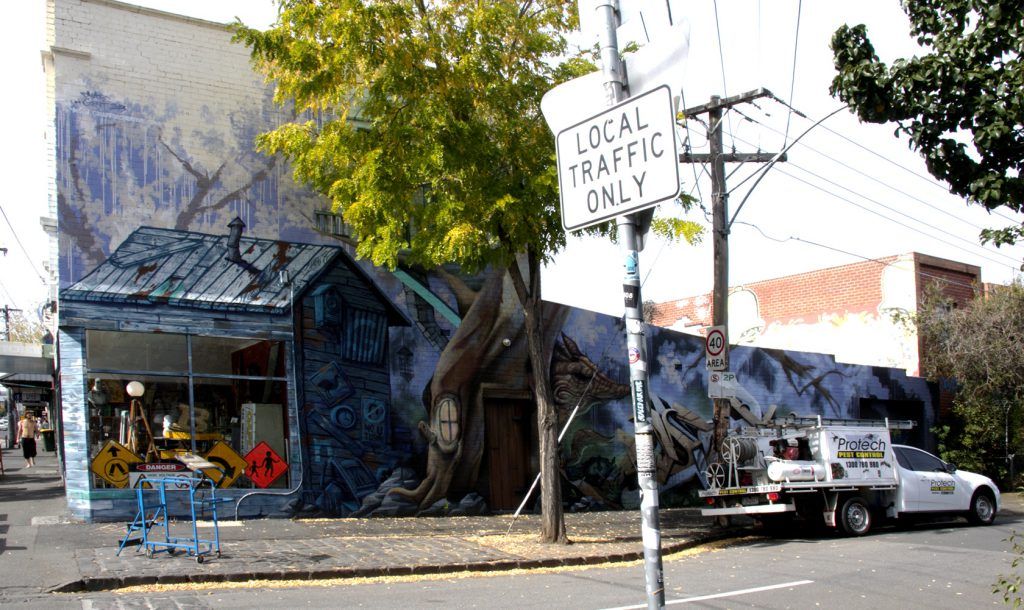 The problem?
The list would take a month to tackle, and they had three days! Without a concrete plan they decided to start with cocktails at the Black Pearl in Fitzroy, a bar with countless awards (#37 of 50 in the world in 2014). The room was empty when they arrived, not a good sign, but as it turns out they were 4-hours early. The party gets started after 11 pm, and well after Nutmeg's bedtime. Over drinks, they chatted with the bartenders who happily added few more names to the Melbourne food lovers list, including Rice Paper Scissors an Asian fusion restaurant directly across Brunswick Street. G&N were lucky to squeeze into the last two bar seats at Rice Paper Scissors where Ginger started the meal with an espresso martini (pour quoi pas?). The food was perfectly spiced, included creative combinations and was ideal for sharing.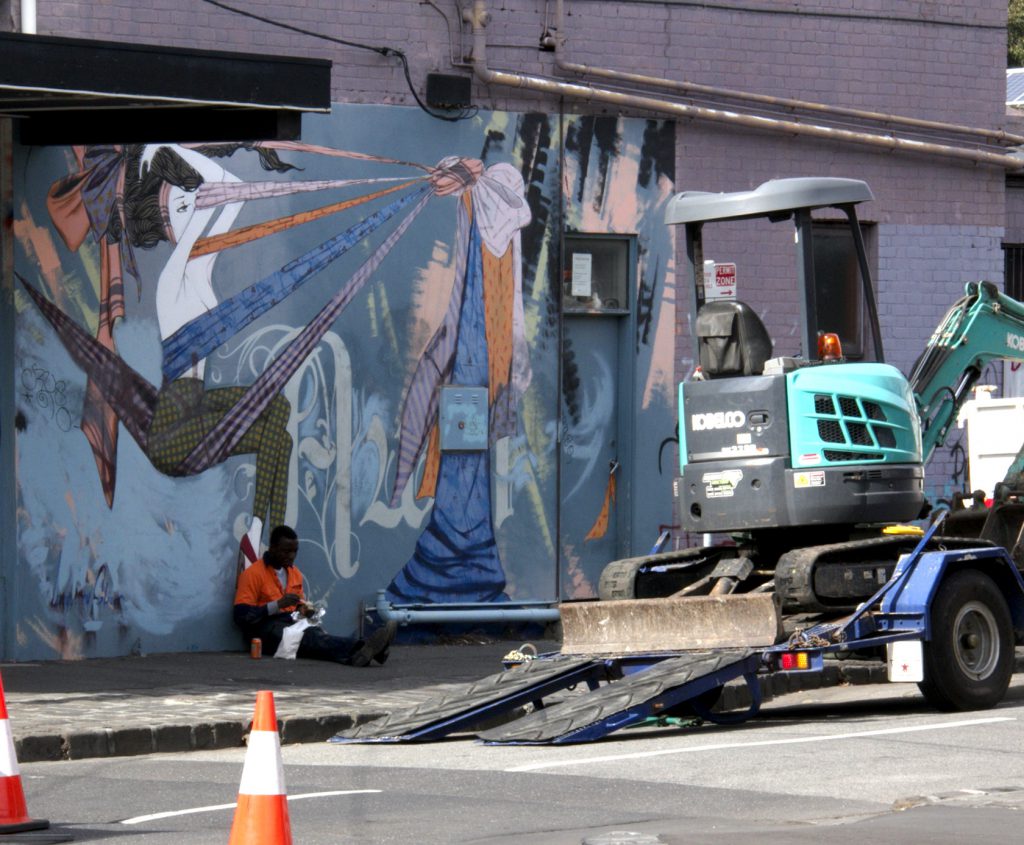 Day 1: Discovering Fizroy and Collingwood
Nutmeg had read about Lune Croissanterie a French bakery and coffee shop in Fitzroy with a croissant that is the best in the world! Not entirely certain what the French would think of that G&N decided it was worth taste-testing to see if they agreed with judges. With the address and Google maps, it was easy enough to geo-locate the bakery, but it was the buttery aroma that trumped any technology. That is until they realized the store is closed on Tuesdays! G&N returned to Brunswick street to drown their sorrows in flat whites. Luckily they stumbled upon Rustic Sourdough, where the coffee was perfect and breakfast even better – the homemade sourdough bread apparently takes a three days to make.
Abbotsford Convent was their next destination and a chance to walk off breakfast through Fitzroy and Collingwood. These neighbourhoods are gentrifying, the first is considerably edgier with bars and tattoo parlours muscling for room between cafés and restaurants. Collingwood, on the other hand, has a higher ratio of homeware shops and fashion stores, next to huuka joints and architects' studios.
Abbotsford Convent is an art-centric location, filled with installations, artist's studios, workshops and more (click here for details). It is also a great place for a bite to eat with a range of restaurant options – if you had not already filled up on Brunswick Street.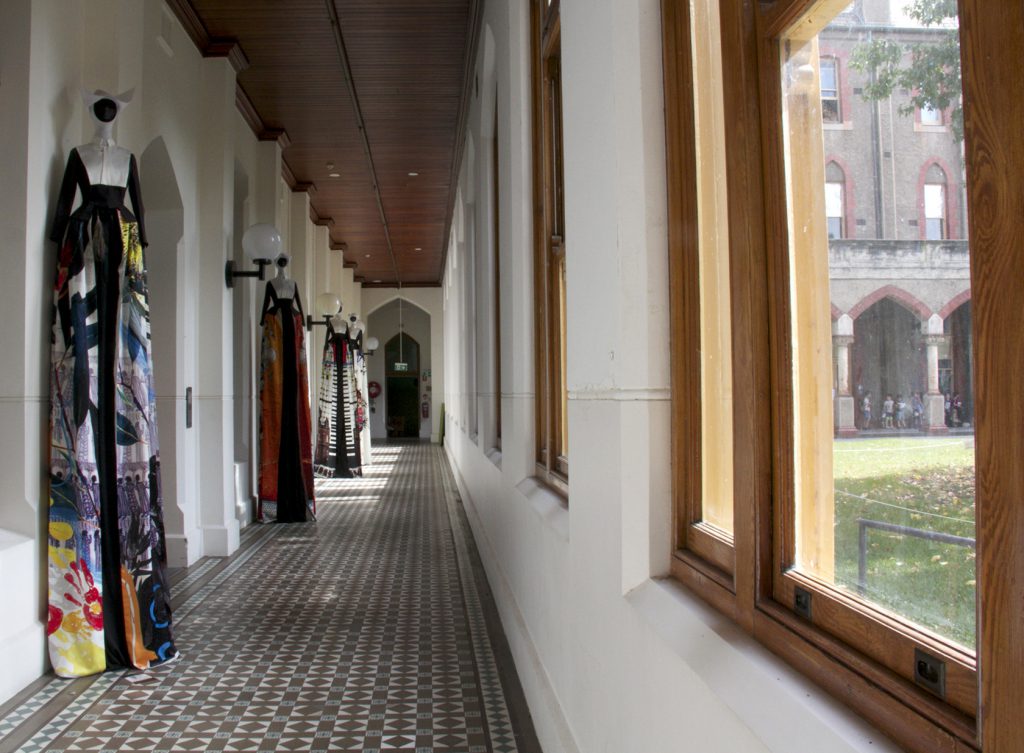 After the Convent, their walk continued to the hallowed grounds of cricket, the Melbourne Cricket Grounds for a guided tour of this impressive 100,000-seat stadium. Ginger was not quite finished with his sports themed afternoon as he had purchased the "combo" tickets which included the Sport Australia Hall of Fame. Nutmeg dragged her heels as she did not want to be underground for another hour. The reality? You could spend a day in the Hall of Fame with its amazing collection of Olympic and World Cup paraphernalia, interactive displays, short films and tributes to athletes. It was a good thing the facility closed at 5 pm.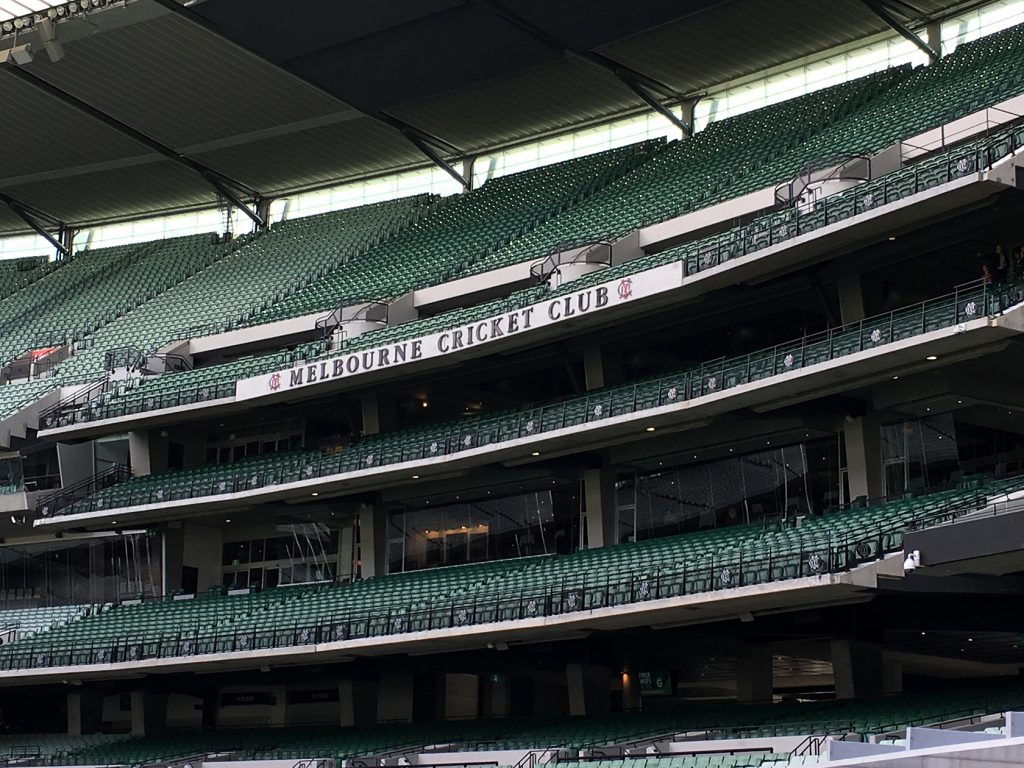 Too early for a cocktail? Not according to Ginger. However, Nutmeg insisted that they walk along the river past Federation Square to catch the City Circle trolley. This trolley is great for views of the Central Business District (CBD), Docklands and other locations, and it it's free!
Now, what? No dinner plan. Melbourne has that covered. Just take a stroll through the alleys of the CBD and see what strikes your fancy. In their case, drinks at Bar Lourinha followed by dinner at Tonka. Tonka is billed as "modern Indian" and it delivers in spades. G&N snagged two seats at the bar (are you sensing a theme?) and chatted with the bartender (a fellow Canadian, from Vancouver). The food? Over the top.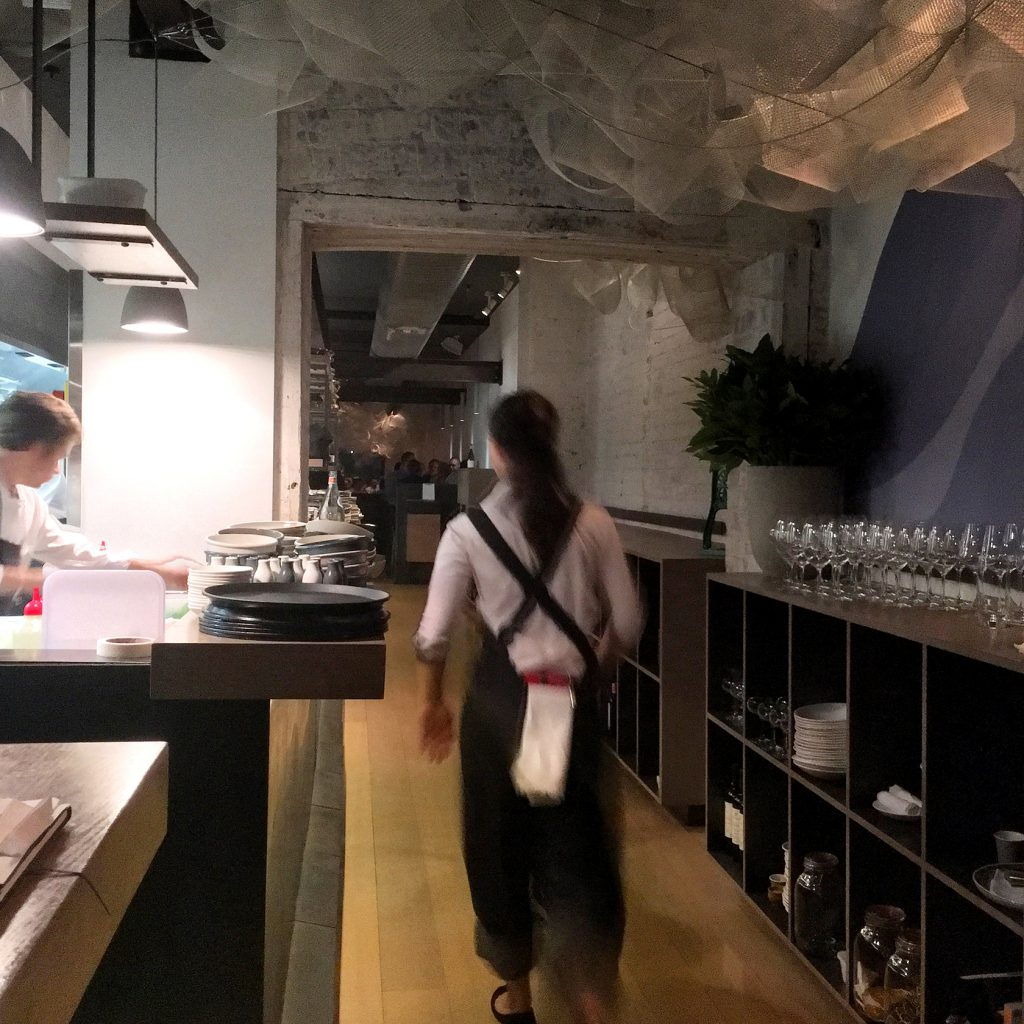 Day 2: Gardens, Memorials and Markets
Rain clouds hung over Melbourne's head threatening to ruin the prospect of an extended exploration walk (Nutmeg's idea). The hotel provided umbrellas and the twosome set-off, managing only to get around the block when Nutmeg was arrested by Koko Black for coffee – tea does not cut it in her books. With their coffees to-go they were ready to attempt to find the Prahran Market with stops at the Royal Botanic Gardens and Shrine of Remembrance along the route.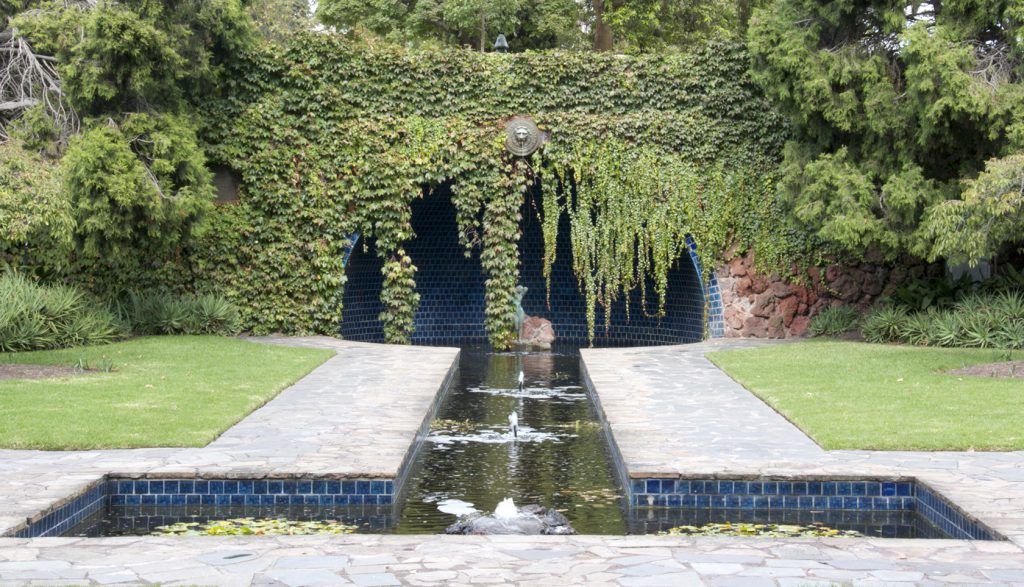 Only five days before Anzac Day, there was quite a bit of activity at the Shrine of Remembrance; from school kids to tour groups, the site is heavily visited throughout the year. The displays within the monument are sobering, the docents are discrete and helpful. Well worth a visit.
The Royal Botanic Gardens is a lush parkland with some 10,000 plant species in 38-hectares. Needless to say, G&N's stroll was barely an overview. You can read all about the gardens here.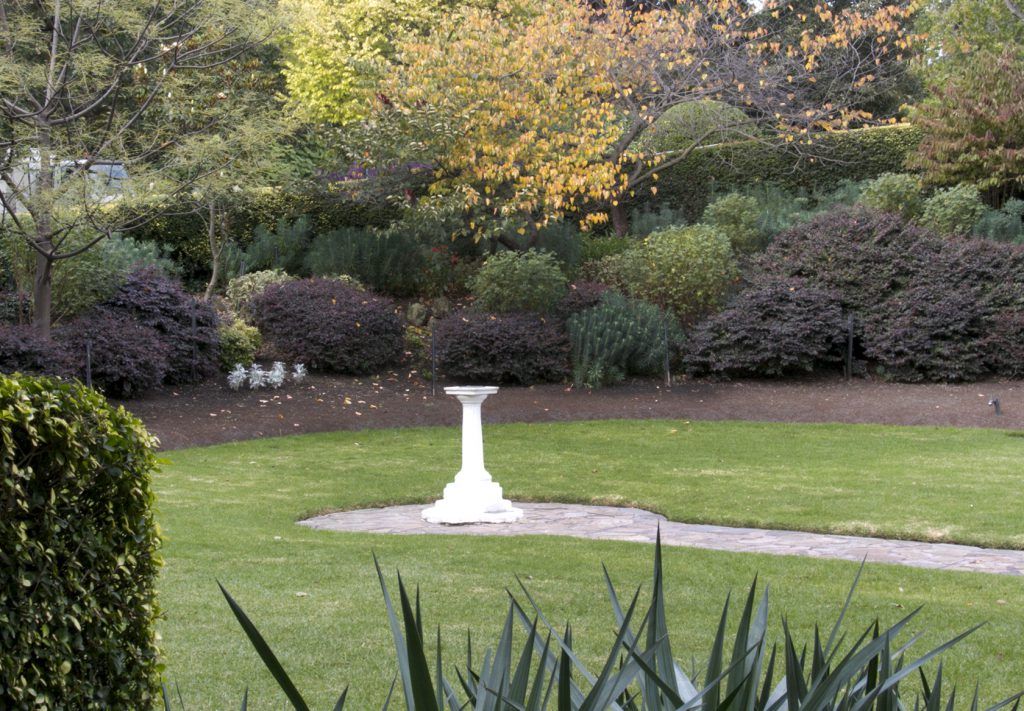 Market time! Prahran Market does not disappoint with its fresh produce stands, a pageantry of cheese, butchery displays beautiful enough to tempt a vegetarian and fresh fish galore. Their timing was perfect for lunch where the Prahran Market has something for everyone. Nutmeg chose a selection of fresh salads and Ginger had a specialty grilled cheese sandwich. Everyone was happy, and even more so after they discovered the gourmet chocolate stand for dessert.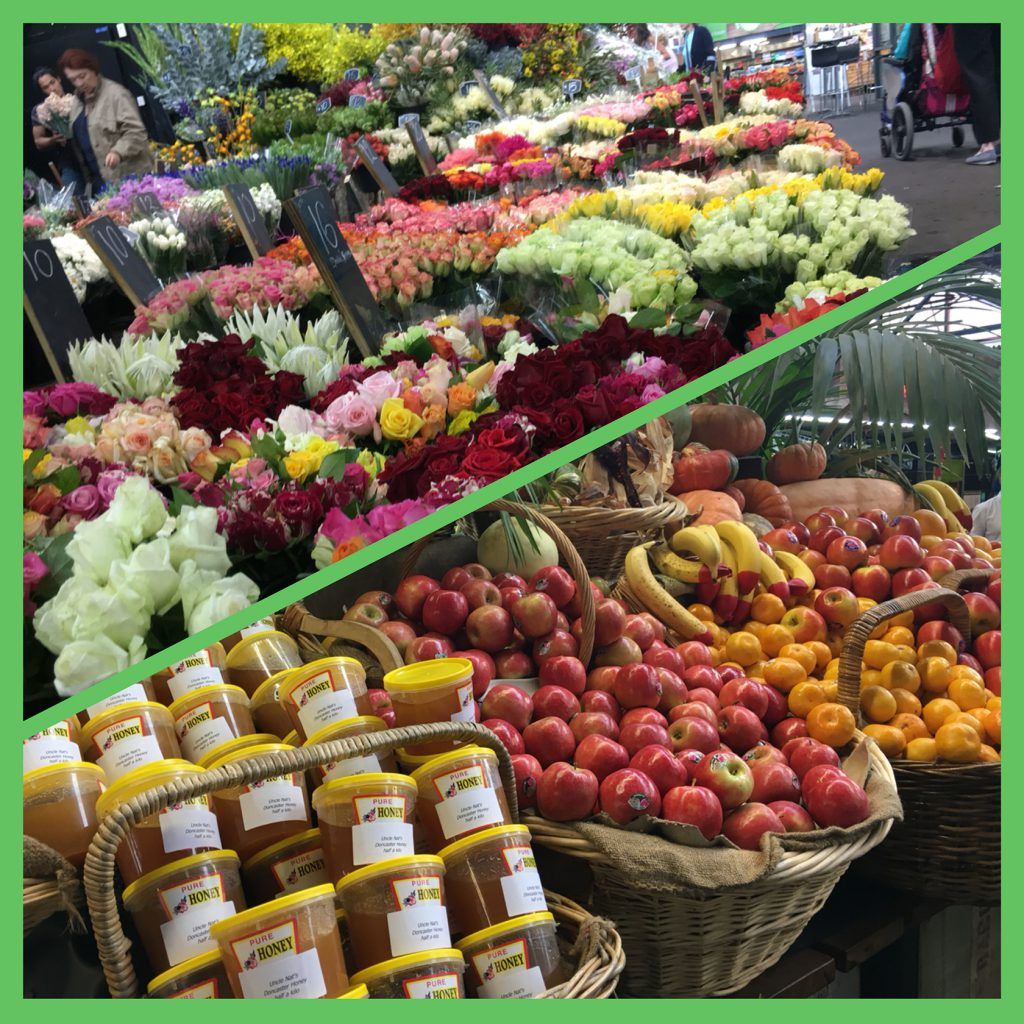 St Kilda's Beach was their next destination, entirely possible to reach on foot, but the rain clouds had a different idea. They made it, but a monochrome beach on a grey day is less than interesting. Far too wet to stumble around in the rain looking for a decent dinner option, Ginger took to the Internet and scanned reviews. They ended up at Rosa's Kitchen, simply decorated and petite this restaurant delivers artwork on a plate.
Day 3: Departure
G&N were sad to leave Melbourne in the rear-view mirror, but as committed foodies vowed to return soon enough.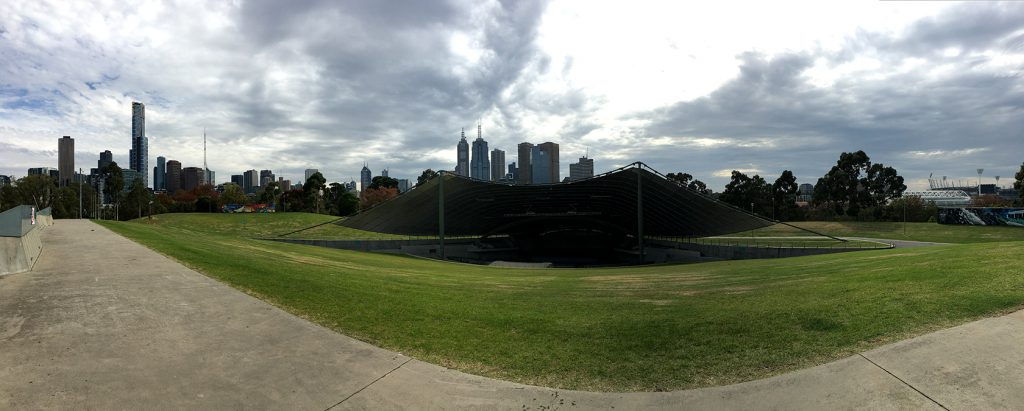 For your own self-guided walk through Melbourne download this article in the GPSmyCity app, please follow this link on your iPhone or iPad.
Food Travel Tags:
Fitzroy, Markets, Melbourne, Restaurant Reviews, Royal Botanic Gardens