Nutmeg had read about a small vineyard in Paris, located in the shadows of the Sacré-Coeur spires. The last time either Ginger or Nutmeg had been to Montmartre was in the 1980s. After a crazy taxi ride complete with construction bottlenecks, pre-Christmas traffic, impossibly narrow streets and hills only fit for funiculars they arrived in the middle of a mob scene. A clear Saturday afternoon right before sunset, it was immediately obvious why there had been a 30-year gap since their last visit.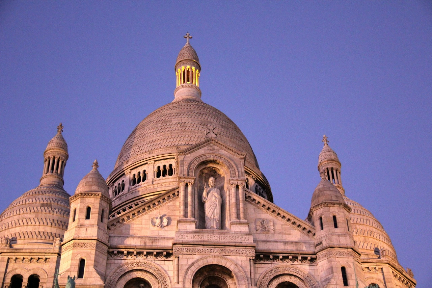 Nutmeg was determined after the harried ride, to at least see the Clos de Montmartre a small 1550sqm vineyard that dates from 1932. In November, the grape harvest was already completed, and wine making underway. Annual production from the vineyard is only about 1000 -1500 1/2 bottles (50cl). In the spirit of loyalty to the district, bottles are adorned with wine labels that are designed by artists and the output is auctioned to benefit local charities.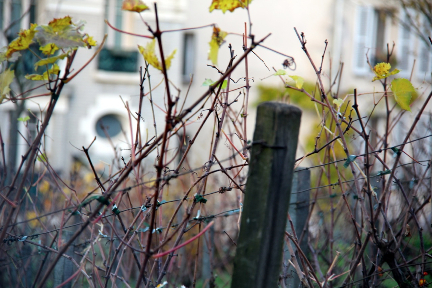 The Clos de Montmartre is now funded by the city of Paris, but this semi-secret garden has a long history. Romans planted grapes on the hillside and Benedictine monks made wine. The vines survived the French revolution and prohibition only to be destroyed by phylloxera. In the 1930s, Francis Poulbot and some other local artists convinced the city to allow them to replant grape vines. This saved the valuable land from urbanization, as it is tantamount to sacrilege to remove vines for buildings.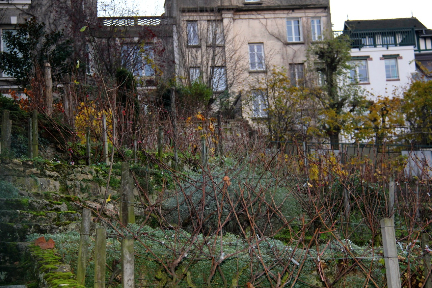 The site is not open to the public except by prearranged visit. A substantial concrete base crowned, by a tall, tightly-weaved metal grill prevents unwanted visitors from scaling the enclosure. It also makes picture taking a challenge. Apparently the time to visit is in October during the annual five-day grape harvest festival, the Fête des Vendanges. Surrounding harvest time is a party like atmosphere with enticing food stalls and fireworks. The annual festival recruits famous Parisian figures to serve as the official godmother and godfather for that years' harvest. There is even a coronation of the Clos de Montmartre's "Queen" Reine des Vendanges. Details on the 2013 program can be found here.
Did you know there was a vineyard in the heart of Paris?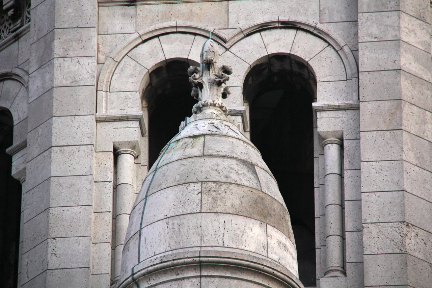 Food Travel Tags:
Clos de Montmartre, French Wines, Travel in France, Travel to Paris