Romania was not at the top of Nutmeg's bucket list, and neither was a 3-hour Ryanair flight from Marseille. The flight was a glimpse back to before Covid-19 days in its crowded boarding process and disorganized gate check. It was a mosh pit. Hopefully, no one lied on the pre-flight vaccine forms…
They arrived in Bucharest at midnight local time, so there was not much to see. The Hilton Airport Hotel could have been anywhere in the world and thankfully spotless.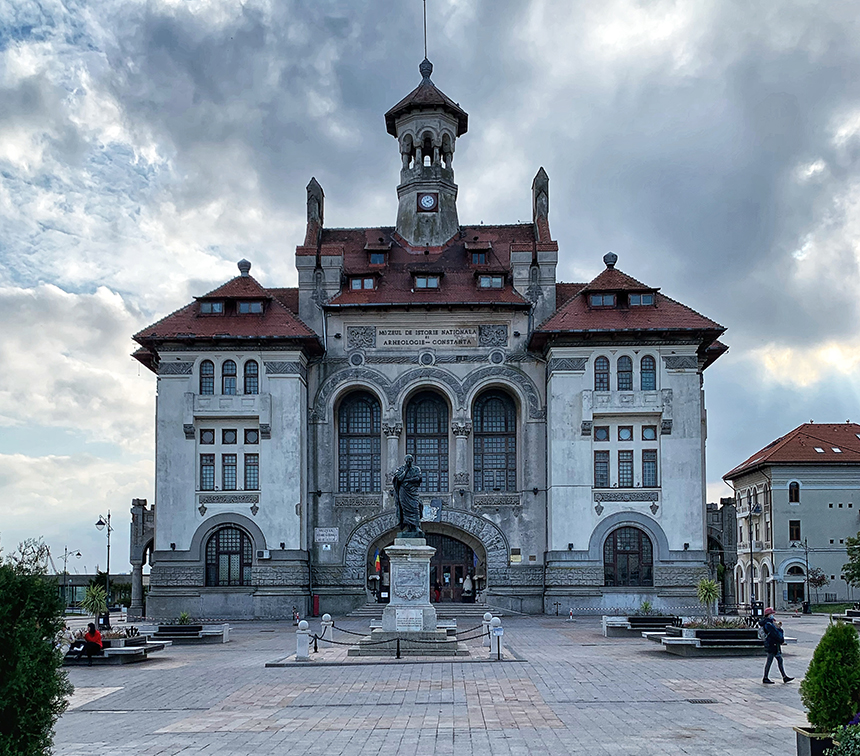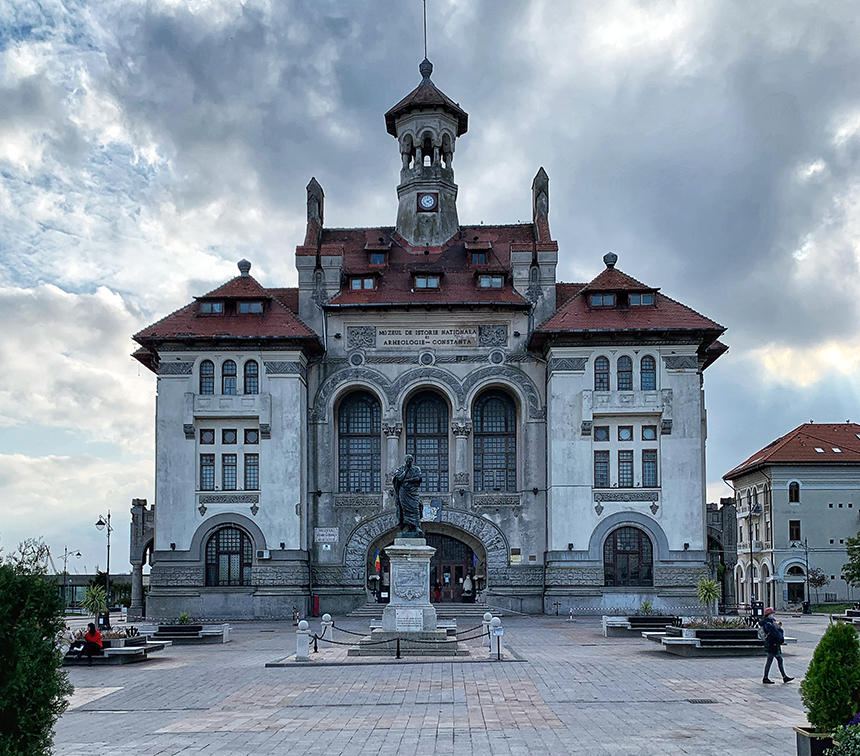 The next day G&N picked up a rental car + TomTom unit and headed to Constanta. Unfortunately, the TomTom died (no battery) about 30 minutes into what should have been a 2 1/2 hour drive but now looked like a 3-4 hour excursion due to traffic. The roads are slowly improving thanks to huge EU infrastructure funds (read debt). In the meantime, the truck and car snarls are significant. From Bucharest to Constanta, the scenery for over 200km is mostly farmland with slight variation. We passed enormous fields, ploughed at this time of the year. Romania is the 3rd largest agricultural producer in Europe and crops include wheat, corn, sunflowers, potatoes, and even a few grapes.

Constanta in July and August is probably a scene that Nutmeg never wants to experience. The white sand beach stretches for 50km, lined by hotels, bars, restaurants etc. Yet, at this time of the year, it's quiet, just a few walkers, dogs and swimmers in wet suits. Today the black sea was calm, but based on the infrastructure at the port, doubtful that is always the case.
The city itself is a bit of a contrast study with some beautiful old historical buildings, crumbling structures and partially constructed developments. Nutmeg had lunch on the water's edge in Port Tomis, definitely a trendy area with lots of restaurants and good coffee. After lunch, she climbed the crumbling stairs covered in graffiti back to the hotel and called it a day.