OK so the story about Nutmeg is her activity level has been cut to zero by knee surgery.  The surgery was supposed to be minor but….not so much so she is house bound on crutches for 4 weeks.  The great news is there is lots of time for the blog and for trying new recipes.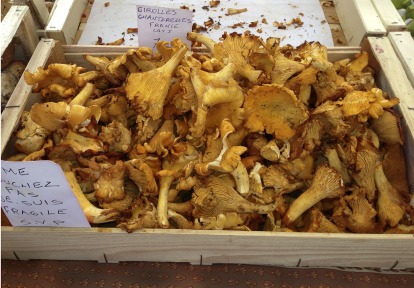 Ginger has been avoiding his studies using Nutmeg as the excuse and has cooked and cooked:  veggie pasta sauce, arriabiata sauce, meatballs in tomato sauce, bolognese sauce.  Nutmeg could camp for months and not go hungry.

Mushroom Nut Roast with Tomato Sauce
Prep time:
Cook time:
Total time:
This is a beautiful side dish. It is also very healthy. You could serve as a main dish with a big salad.


Ingredients
2 Tablespoons Olive oil
1 Large Onion, diced
2 Cloves Garlic, crushed
2 Cups Mushrooms, finely chopped (use a mixture)
2 Cups Nuts, finely chopped (we used cashews, almonds, pecans, sesame seeds)
1 Cup Grated cheddar
¼ Cup Grated Parmesan
1 Egg, slightly beaten
1 Cup Breadcrumbs
2 Tablespoons + extra for garnish Chives, chopped
1½ Tablespoon Olive oil
1 Small Onion, finely chopped
1 Clove Garlic, crushed
1 Tin (400g) Tomatoes, diced
1 Tablespoon Tomato paste
1 Teaspoon Sugar
Instructions
Grease a loaf pan and line the base with baking paper
Preheat the oven to 350F
Heat the oil and add onion, mushrooms and garlic, fry until soft and then cool
Process the nuts in a food processor, finely chopped
Do not over process
Combine the cooled mushroom mixture, the nuts, cheeses, egg, chives and breadcrumbs in a bowl
Mix well and season to taste
Press into the loaf pan and bake for 45 minutes or until firm
Let it stand for 5 minutes and then turn out to serve, garnish with chives
The tomato sauce should be made while the loaf is in the oven
Combine the oil, onion and garlic and cook until soft, not brown, about 5 minutes Stir in the tomatoes, tomato paste, sugar and ⅓ cup of water
Simmer gently until slightly thickened
Serve the sauce with the Mushroom roast
Last night was Ginger's dad's birthday and Ginger made a feast and served fabulous red wine.  The beef tenderloin on the barbeque was cooked to perfection, it was served with roast potatoes and the highlight a Mushroom Roast.  This was the first trial of this recipe and the result was "two thumbs up" and several second helpings. Enjoy!  We sure did.
Food Travel Tags:
Recipes with Mushrooms, Recipes with Nuts, Vegeterian Recipes