Back in August, Nutmeg published a blog post on Nu-Roots Nutrition in Canmore.  In the past few weeks, she has had the pleasure of getting to know the three ladies involved a little better; Sam, Tori and Joanne.  These three ladies offer a winning business combination of holistic nutrition (individual and corporate) and a storefront where they sell fresh small batch quantities of gluten free, raw food.
If that sounds strange or yucky, think again….  Nutmeg has tried the "Nutella" spread and it is too die for AND good for you.  The granola comes in two varieties a buckwheat and a cacao version both delicious.  There are all sorts of other great things including; decadent brownies.  Want to learn more?  The store is open Tuesday – Friday and they offer raw cooking classes about every two weeks.  Below is an article from their most recent newsletter and a really easy recipe.  BE TEMPTED!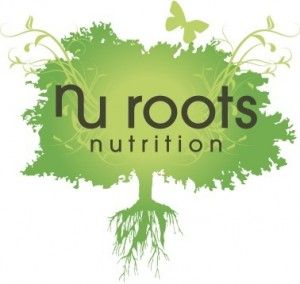 Tasty Life Foods and Nu Roots Nutrition are bringing your food to life!!! You may have heard of raw foods, but many of us tend to go directly toward thoughts of raw veggies, salads, fruits or sushi. However, there is an entire world of raw food waiting for you to discover!
What do we mean by raw?
The concept behind raw is that any food heated above 118 degrees Fahrenheit loses almost if not all its enzymatic activity (enzymes are the workers in our digestive system) and its heat sensitive nutrients, especially vitamins. This depletes our food of essential nutrients and does not allow for proper digestion.
What are the benefits of eating raw?
Most food in nature comes a perfect little package with everything you need to digest that particular food. Once processing, heating and food additives enter the picture, we become unable to digest foods properly and can actually create permanent damage to our digestive systems. This may ultimately lead to poor health and even disease. Raw food encompasses a preparation method that uses whole foods and does not involve "food abuse" such as over processing and high heat. Many ailments and even diseases have been reversed using the raw food concept, typically accompanied by lots of raw veggie juicing. Eating raw takes a load off of our digestive systems and allows for more "net gain energy", energy we get from food after digestion occurs. These are just a couple of the benefits of including raw foods into your diet!
How much raw food should I be eating?
As holistic nutritionists, we believe in balance. However, the more raw the merrier! We believe in eating 70-80% raw in the summer months. However, in the climate that we live in we do need to honour our bodies in relation to the seasons, so come this cooler weather, more warming foods are welcome and 50% raw is fantastic.
Introduction to Raw Foods Course $195+GST
Oct 23 10am – 4pm & Oct 24 10am – 4pm
Still not convinced about raw food?? Try this super easy Raw Apple Cobbler and you will become a believer.

Raw Food Apple Cobbler
Brisk autumn weather gives us the perfect opportunity to cozy up with a mug of tea, a great book in front of a roaring fireplace. Embrace the season by making a yummy apple dessert. This recipe is raw, but if you prefer to eat it warm up in your oven before serving.


Ingredients
6 Whole Apples - assorted ones that you like
2 Whole Apples, washed and cut in chunks
1 Tablespoon Agave Nectar
3 Tablespoons Fresh Lemon Juice
⅛ Teaspoon Sea Salt
2 Teaspoons Pumpkin Pie Spice
For the topping:
1 Cup Walnuts
½ Cup Pecans
8 Medjool Dates
2 Teaspoons Lemon Zest
1 Teaspoon Pumpkin Pie Spice
⅛ Teaspoon Sea Salt
Instructions
To make the filling:
Combine apples, agave nectar, lemon juice and spices in a food processor - reserve the apple chunks separate - Puree until smooth
Sir in the apple chunks and set aside in a glass bowl
To make the topping:
Combine all ingredients, except the lemon zest, in a food processor and pulse until crumbly in texture
Layer the topping over the apple mixture and sprinkle lemon zest over the top
Serve as is or warm slightly in a low oven
Food Travel Tags:
Cobbler Recipe, Easy healthy desserts, Food Nutritional Facts, Healthy Apple Recipes, Raw food