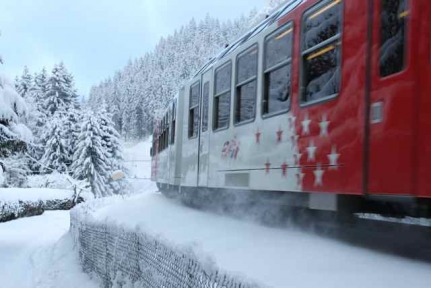 Ginger is crazy about alpine skiing. He has been checking snow reports since the slopes opened in France, in November.  The World Cup race results are reviewed on a daily basis.  He even convinced Nutmeg to leave shoes, clothes and her winter coat in Calgary, so that he could bring two pairs of his precious skis to France.  So it may seem a bit obvious to tell you that skiing is on the agenda, while in France.
Ginger and Nutmeg both compiled "top ten" lists before leaving Calgary, to make sure that they were in fact headed to the same continent.  The good news is there was some overlap when it came to skiing. However, the individual motivation might be a bit different:
Nutmeg would like to visit some of the fancy resorts, hang out by big roaring fireplaces, sit on warm sunny patios eating fantastic food and snuggle up in warm duvets at night.
Ginger would like to follow the World Cup Ski circuit, work on a few race courses, cheer on his beloved Canadians and ski some of the challenging pistes.
Jade would like some new smells, a few choice morsels of street food and some new hotel rooms to explore.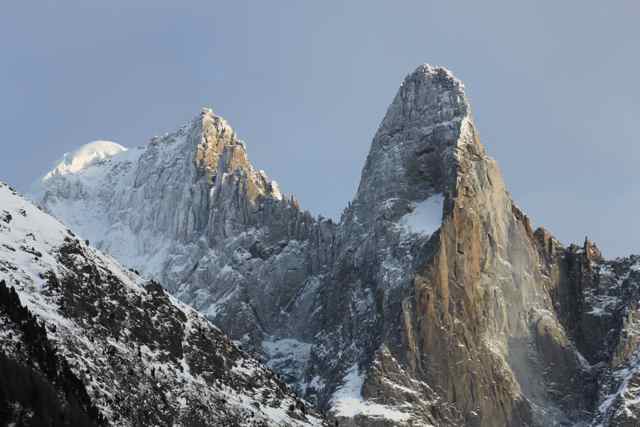 So after a few warm up runs in Chamonix at Christmas, it was confirmed that a bit more dedicated time at the gym might be in order.  Now the ski tour begins in earnest, with a road trip back to Chamonix (Les Houches) to watch the World Cup races and cheer on our team, with all the necessary gear.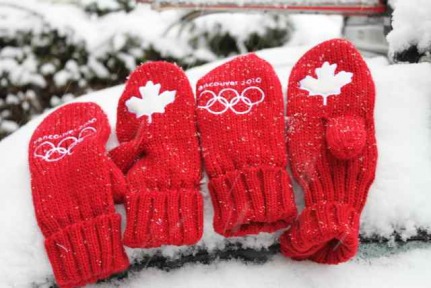 Then a long seven hour drive across Switzerland, to Ischgl, Austria. This is home of the 2011 Interbourse ski race and other related events. The tiny village of Ischgl is located in the Tyrolean Alps on the border of Switzerland.  Although the name many not be familiar to many North Americans, the combined resort of Silvretta Arena Ischgl-Samnaun is actually one of the largest in the Alps.  According to Nutmeg, the Austrians like to party more than they like to ski, as such Ischgl promises to include several rest stops at local watering holes.  The return trip from Austria to Aix en Provence, includes the resorts of Courmayeur, Val d'Isere, Meribel and Courcheval. For those that are interested, this was the one area of overlap in our "top ten" lists.  Photos to follow in Galleries.
So we are doing a real ski tour and Jade will be snuggled in the fluffy duvets while we are on the slopes.  Here is a warm winter recipe for Daube Provençal.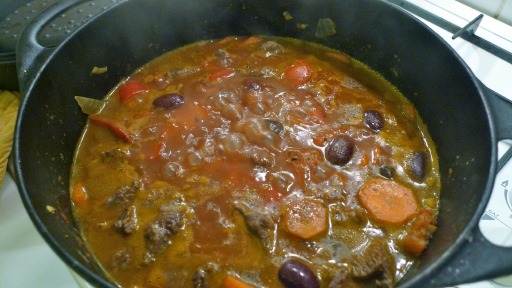 Daube Provencale (Beef Stew)
Prep time:
Cook time:
Total time:
This recipe was given to Nutmeg by one of her new French friends, it is easy to make, a nice twist on classic Beef Bourguignon and you can think of us "on tour" while you enjoy it. Serve with some fresh French bread.


Ingredients
2.5 Pounds Stewing Beef (the French use Joue de Boeuf), cut in pieces 1 Bottle (750 ml) Red Wine, from Provence (if you can find it)
1 Whole Carrot, peeled and chopped
1 Small Onion, diced
3 Cloves Garlic, peeled and crushed
1 Cup Black Olives, pitted and chopped
1 Small Can Tomato paste
2 Heaping Tablespoons Flour
2 Teaspoons Sugar
A few sprigs of Fresh Rosemary
A few sprigs Fresh Thyme
A few Bay Leaves
4 Large Tablespoons Olive Oil
Salt and Pepper, to taste
Instructions
Heat the Olive Oil in a heavy stock pan
Add the pieces of beef, onion, carrot, garlic, thyme and rosemary
Brown the beef on all sides
Add the flour and mix well
Add the red wine
Add the bay leaves and olives
Cover and simmer for about 2 hours, until the meat is tender
Half-way through cooking add the tomato concentrate and sugar
Salt and pepper to taste
Food Travel Tags:
Austria, Chamonix, Daube Provencal, Easy Beef Recipes, French Food, Stew Recipes, Travel Entertainment, Travel in France