As you all know, Nutmeg was not terribly excited about heading back to Calgary in November. I decided that I should help her out and do a little research on where to find a bit of France in Calgary (pronounced Càl-gà-riêéè in French).
Although, Alberta has a reputation for being Anglophone, it is actually the third province in Canada for number of residents with French as their mother tongue. Over 68,000 people can legitimately claim that fact.
Despite a reputation of beef, beef and more AAA beef; the province has more to offer on the restaurant and grocery scene. In part, we can thank our French-speaking residents for their more sophisticated palate. Check out how Française Calgary really is…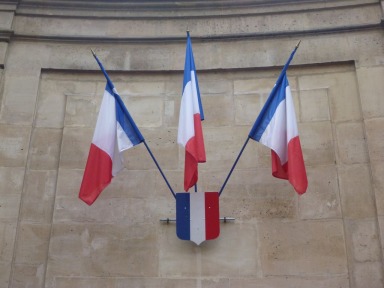 I read about Cassis Bistro in a local foodie magazine and Nutmeg just had to try it. From what she tells me, they have a wonderful market fresh menu, it is so great that she did not bring home a doggie bag.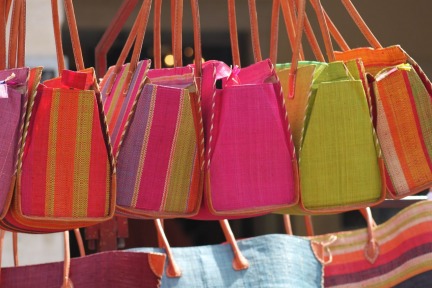 This restaurant Petite has been around for a while, although they now have a shiny new location, due to an unfortunate fire in the old place. It is on Nutmeg's list to try.
Ginger and Nutmeg love crêpes after their friend from Brittany spoiled them in Aix . The good news is there is a crêperie at the new Farmers Market location called Le Petit Mousse. They make sweet and savoury crêpes, using buckwheat flour. Ginger gave this place a two-thumbs up.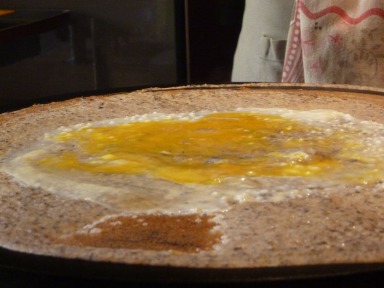 The Ladybug Bakery and Cafe has been in Calgary for a while. They used to have a location at a nearby market, now they are further west. The good news they have more space for the delicious flaky pastries, yummy desserts and big bowls of coffee – the bad news?…there is none.
It is a bit of a drive to the Ladybug so I suggested that Nutmeg visit Manuel Latruwe for some Belgian baking (the French would say "quelle horreur"). They have expanded their location in the last couple years, so it is easier to get a table. However, Nutmeg almost fell over at the prices — a large quiche for $14, baguette for $3.50, croissants $3 – Yikes!
Right next door to les Belges is l'Épicerie this is a real French deli with imported products like fleur de sel, buckwheat flour and fois gras. This is a good place to stop and pick-up specialty ingredients.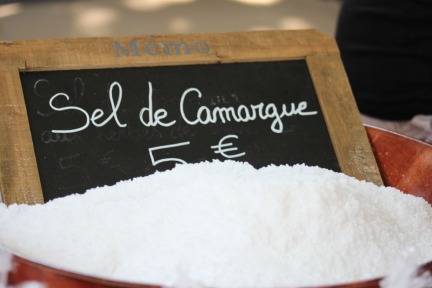 Within easy walking distance from home is an adorable yellow house called Yann Haute Patisserie. If you like macarons do NOT go here – there is no way you can leave without buying something.
My four-footed observation is that Calgary is a touch Française, with many options for dining and eating…there are many more locations that I did not cover above.
HOWEVER, dogs are not welcome inside – how un-French!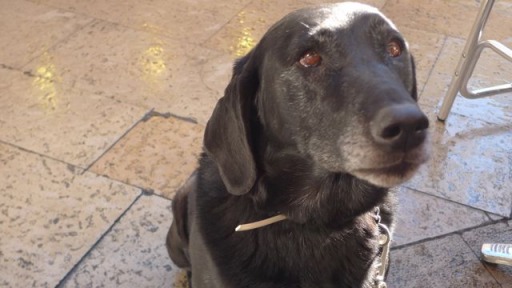 Food Travel Tags:
Calgary Restaurants, Food in Calgary, French Food, Restaurant Reviews, Travel Alberta