Happy Valentines Day!!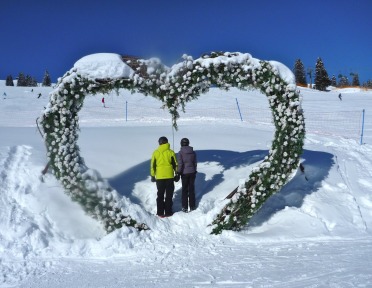 Pucker-up!
On a global scale, France is not a large citrus producer (read more in previous post Sunny Citrus). There is no citrus exportation nor processing in France, all of the fruit is consumed nationally, as whole fruit. Corsica produces fantastic clementines that are available in the markets in December.  Pomelos are also grown in Corsica.  French islands (Guadeloupe, Martinique, Guyane and Reunion) grow oranges, lemons, limes and pomelos.  On the Cote d'Azur there is some citrus, which is primarily for individual consumption.  The town of Menton, which borders Italy, hosts an annual festival La Fete du Citron.  This festival runs for two weeks from the middle of February to first week in March.  This event compliments the Nice carnival and celebrates the local lemon harvest.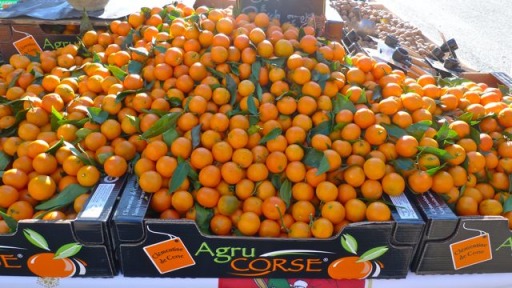 To celebrate a love for citrus flavours they wanted to share these lemon squares with you. Ginger and Nutmeg have sampled the squares a few times and they are a fantastic mix of sweet and tart. If you do not have the time to make the squares, a "cheater" option that is easy; crepes or pancakes with sugar topping then sprinkle fresh lemon on top.
It may not your traditional Valentines fare but very YUMMY!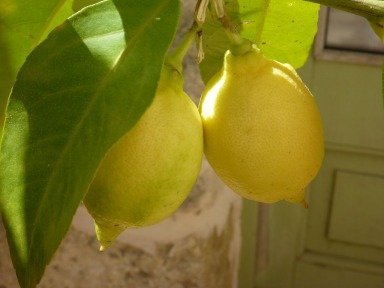 Lemon Squares
Prep time:
Cook time:
Total time:
The recipe for these treats is from the All-Butter, Fresh Cream, Sugar-Packed Baking Book. So Nutmeg is sure that you can sort out the level of decadence. The squares are a great balance between tart and sweet. You do not need too much but they are a proven crowd-pleaser!


Ingredients
1 Cup + 2 Tablespoons Flour (all-purpose)
¼ Cup + some for sprinkling Confectioners Sugar
8 Tablespoons (1 Stick) Unsalted Butter, at room temperature, cut in 8 pieces
1 Egg White, for glazing
2 Large Eggs
1 Cup Granulated Sugar
1½ Teaspoons Grated Lemon Zest
3 Tablespoons Fresh Lemon Juice
½ Teaspoon Baking Soda
Instructions
Preheat your oven to 350 degrees Fahrenheit
Grease a 8 inch baking pan with butter
For the base, in a food processor mix the flour and sugar for a few seconds then add the butter.
Process for 20-30 seconds until the dough is mixed
Press the dough into the bottom of the baking pan
Pour the egg white over the dough and tip from side to side to coat
Pour out the excess
Bake for 25 minutes or until lightly brown
Remove and put in the fridge to cool for about 15 minutes
For the topping: whisk together the eggs, then add all the other ingredients until well mixed
Pour over the base and bake for 25 minutes until golden brown
Allow to cool completely
Sprinkle with confectioner's sugar and cut into squares
Store in an airtight container to keep the crust crisp
Enjoy!
Food Travel Tags:
Easy baking recipes, healthy snack bar recipes, Lemon and Orange Festival in Menton, Recipes with Citrus