Pure, simple and real…DEEP
and that is the way they like it.
Too bad for the gal who had a business trip crop up. Nutmeg happily took her spot on a girls ski weekend to legendary Whitewater Ski Resort.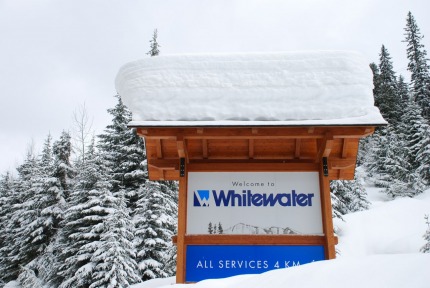 This Nelson ski area has earned a cult-like following among skiers who prefer powder turns to fast chairlifts, cell phone coverage and valet parking. No fancy frills here, this ski hill is not crowded, far from pretentious and maintains its' appeal by staying just that way.
Nelson is located in the heart of the Selkirk Mountains of British Columbia on Kootney Lake. The town grew out of gold and silver discoveries in 1867. A booming economy fueled the construction of the main street and many beautiful buildings that are still standing. The closure of a sawmill in the 1980s was a setback to the local area, but the town survived. Nelson is just the kind of place where food is hearty and "healthy".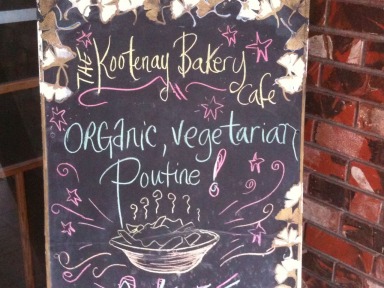 And car washes are "au naturel"…this one was free thanks to a herd of elks who liked the salty car.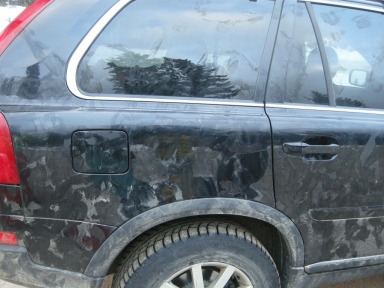 Attracted by the natural beauty, outdoor activities and year round cultural events, the hooks that appeal to visitors and residents alike. Overnight snow accumulation in mason jars determines the decision to work or ski. It's not a school day it is a ski day.
Initially, there was concern when the previous owners of Whitewater Ski Resort sold to three unknown Alberta residents. Would they change the hill? Would they charge more for lift tickets? What would happen to the delicious food?
Four years later, there is a sigh of relief and recognition that the new owners love to ski as much as the long term loyal fans. In fact, the improvements that the team has made have been welcomed.  Really, who could argue with an espresso coffee bar, in the lodge for java lovers?  Where thumbing a ride after skiing the backside used to be the norm, lift service via the Glory Chair has been applauded. This new lift has officially opened ski terrain that used to be skied only by braver souls.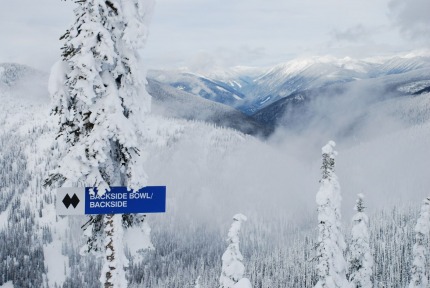 Nutmeg is uncertain whether her draw for this ski weekend at Whitewater was for the renowned powder turns or for the notorious food from the Fresh Tracks Café.  She got it all delicious yam fries, the legendary summit salad and double black diamond ski runs. All that topped off with a glass of Nelson brewed beer called the Stimulator, made with chocolate and espresso – who can argue with that?
Nutmeg was able to spend a few minutes talking to Amanda Skidmore the Head Chef. The focus in the kitchen is fresh, healthy and where practical local and gluten-free. Amanda joined the team four years ago and admits that she had big shoes to fill. Whitewater and the Fresh Tracks Café are renowned as the inspiration for Shelley Adams series of Whitewater Cookbooks you can buy them here.  Shelley and her husband Mike, the previous owners of Whitewater Ski Resort, are now taking some time to travel. Inside Shelley's books you will find recipes for many hillside favorites, following her mantra "great recipes are meant to be shared!" Amanda is working with management on a new concept that is likely to be a success, mobile food. Look for Whitewater food on wheels in the future and maybe even Fresh Tracks Café food all year round.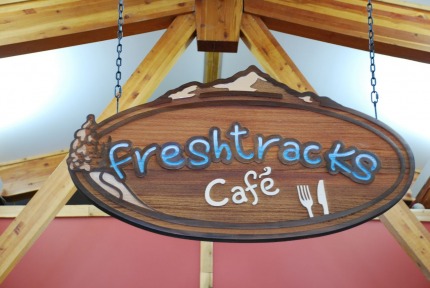 Arriving at Whitewater is a bit like stepping off the grid.
There is no cell coverage at the mountain – what a relief.
The lifts are retro style (i.e. not detachable) two-person chairs, so you have plenty of time to talk to your seatmate.
The food is mouth-watering, no reheated burgers here.
The staff is friendly and knowledgeable.
The skiing is well pure, simple and real…deep.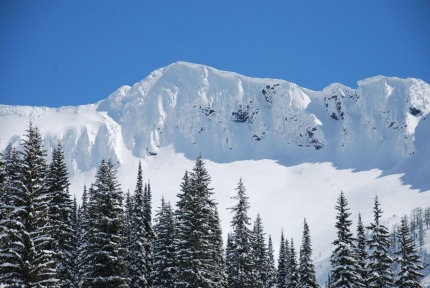 Watch these fabulous videos here and here.
Are you going to book your trip for next season?
Blog photo credits go to Nutmeg's friend "Hot Chili".
[tfb username='GingerandNutmeg' count='true' lang='en' theme='light']
Food Travel Tags:
Nelson British Columbia, Skiing in British Columbia, Travel British Columbia, Whitewater Ski Resort