Ginger and Nutmeg have had the good fortune to ski in Europe on a few occasions. On these trips, they have been largely blessed with sunny skies but strangely, almost never with exceptional snow, until this year.  In fact, Nutmeg had never noticed these signs before this visit. Watch your head!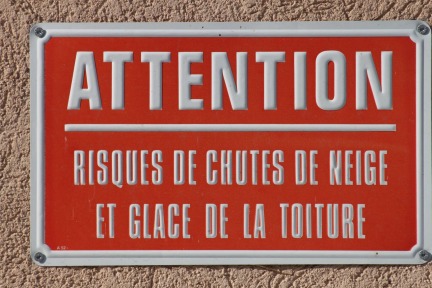 In 2012, winter came late to the northern Alps, but once the snow started it fell with a vengeance beating 30-year records at many resorts. Needless to say, the twosome was thrilled about a return trip to the St Anton area.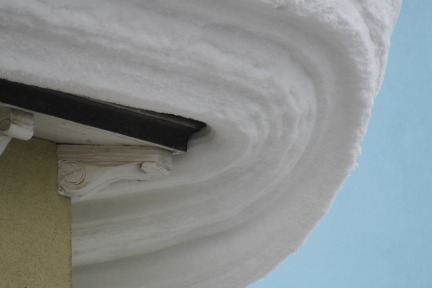 Located in Tyrolean Alps, St Anton or Sankt Anton is well known for extensive skiing and enthusiastic après ski scene. This village has a permanent population of slightly over 2,500 inhabitants.  Skiing is close to a religion in this part of Europe. In the 1930s, some Austrian ski instructors even immigrated to parts of North America to impart their passion for the sport (see religion comment above).
The village of St Anton is actually one of five hamlets that collectively form the Ski Arlberg area. On one lift ticket, you can ride 84 lifts, ski 280km of groomed trails, 180km of official "off piste" and even more if you are willing to hire a guide.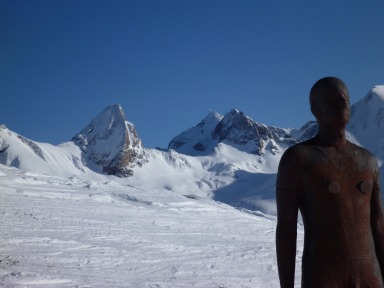 Ginger and Nutmeg spent a glorious, sunny and somewhat frosty day doing the grand tour of the resorts with a new friend. This tour is officially called Der Weisse Ring (The White Ring), which is a combination of lifts and long ski runs. Sepp Bildstein who was both a visionary and a daredevil on the slopes conceived the circuit in the 1930s.  The first lift for Der Wiesse Ring was a T-bar installed in 1941. Since January 2006, there is an annual race on this series of trails; it is billed as the longest ski race in the world at 22km.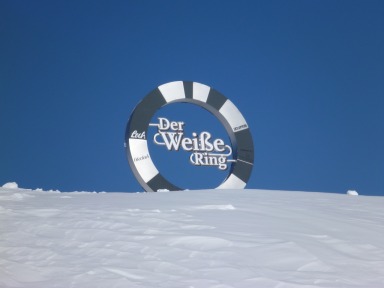 If you start in St Anton, the circuit is longer and involves a return bus trip (free with your lift ticket).  Following their friend they agreed on a leisurely pace for the day, which included a few off-piste runs, a coffee in the sun and a pizza lunch on a suspended terrace.  They completed the whole tour and even made the final lift back to St Anton with a few minutes to spare. In real Tyrolean style, they all celebrated the day with an après ski beverage at one of the on hill bars.
Enjoy their photos of St Anton and Der Weisse Ring here.
[tfb username='GingerandNutmeg' count='true' lang='en' theme='light']
Food Travel Tags:
Austria, Der Wiesse Ring, Skiing in Europe, St Anton Austria Skiing