Seeking the ideal setting for your wedding vows?
It may surprise winter diehards; the team at Mount Norquay in Banff creates lasting memories all year round.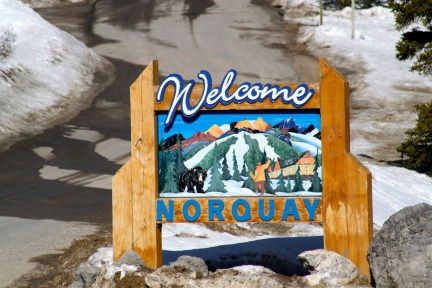 Finally, spring in the Rockies, the forecast was for a high of 20C, and the ski hill was closed for the season, which would explain why the parking lot was empty. Nutmeg had the opportunity to meet with Julia LoVecchio the resident marketing guru at the resort and learn a bit more about summer events.
Mount Norquay the oldest ski resort in the Canadian Rockies is 86 years young. The first runs were cut in 1926, and the first lift, a rope tow, was installed in 1941.  John Norquay, a climber who hailed from Manitoba scaled to the peak in 1888, and that is how the area was christened.  From the first slalom races in 1929, exhilarating ski events have chiseled the mountain's history.  The walls of the Cascade Lodge are adorned with photos of famous ski racers, many of whom took their first turns on the slopes of the mountain.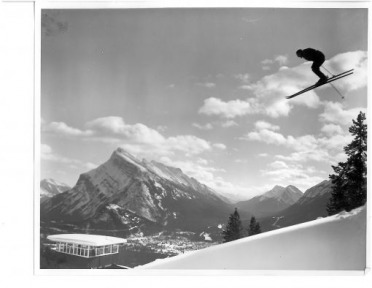 This hill is not the largest mountain in the region, it does not have the most lifts or the most runs, AND it does not matter. Uniquely positioned just minutes outside of the Banff town-site and easily accessible from the Calgary area, Mount Norquay offers visitors a wide range of winter options. There are steep black diamond runs, named after medaled racers, many options for beginners and alternatives between those bookends. Don't feel like skiing? – Try snowshoeing or a few slides in the extremely popular Snow Tubing Park, both options offer affordable family entertainment.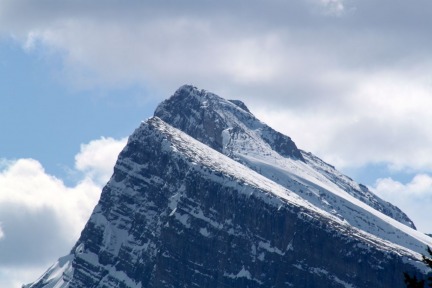 Those readers who know Norquay well can likely relate to this quote from Eddie Hunter's book The Spirit of Norquay:
Frosty mornings that start with dry humour and the snap of a binding. Layered conversations with friends that dissolve into powder. That one last turn making one so full of the moment… Norquay has seen it all.

Norquay has been our community hall.

That continues to be the charm today, a gathering place for families, a venue for community building and a location for momentous events.
A wedding – what better backdrop for one of life's milestones?  The beautiful Cascade Lodge was rebuilt in 1996 after a devastating fire left the old structure in ruins. Today, the bright, airy chalet can accommodate parties of up to 450 people, as well as smaller groups in intimate settings.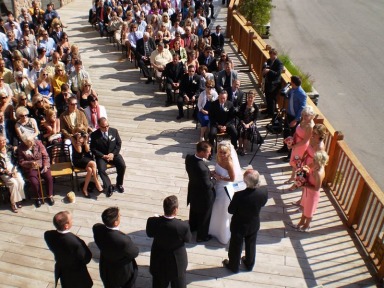 Those who love Norquay as their winter community hall may be surprised by some of these beautiful photos.  Enjoy the shots of a great venue for vows and views.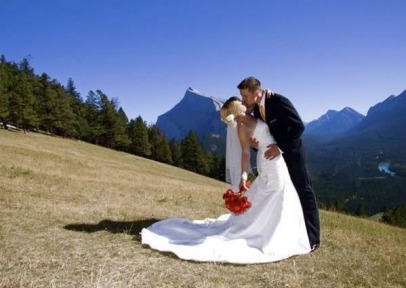 Do you want to book an event or find out more? Follow the Norquay team on Facebook or Twitter.
[tfb username='GingerandNutmeg' count='true' lang='en' theme='light']
Food Travel Tags:
Banff National Park, Canadian Rockies, Mount Norquay, Mountain Weddings, Skiing in Alberta, Things to do in Banff, Travel Alberta