How do you start with a "career" spinning tunes in a bar in Chamonix and end up a successful sculptor? You follow your heart. That, is a life lesson for Nutmeg who admits she likes to have a plan or better yet a "road map" outlining the next steps.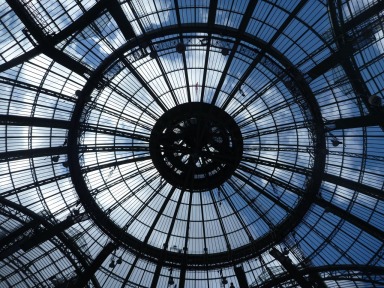 Ginger and Nutmeg have been fortunate to meet several artistic types while in France, and they are lucky to be able to call Hervé Salgado and his family friends.
Hervé is a sculptor. He did not pursue a traditional path to end up in this artistic field. He is not classically trained. Instead, he has gained confidence and professional notoriety through years of experimentation.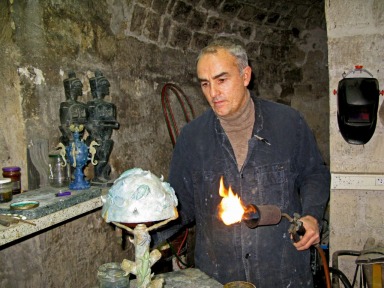 When his first child, a daughter, was born 23 years ago, Hervé wanted to commemorate the joyous occasion with a piece of art.  He had in mind a painting of a virgin cradling the baby Jesus. Hervé admits that he genuinely had no idea what he was searching for or the market value of such works. He did find a canvas, which still hangs in their family home, in Paris.
One thing led to another, and two more children came along. In each case, he chose to celebrate the occasions with pieces of art. He had now made a connection with the local artistic community and started lasting friendships. Encouraged by one such creative type, Hervé found himself at the foundry one day holding his first piece. He admits that it was quite basic and uncomplicated, but it was the catalyst that launched his career.
At one stage, their beautiful Paris home was so filled with Hervé's pieces that a friend suggested he might want to sell some of them. The first piece he sold was a pendulum.  Shocked, that not only was there a market for his art, he was also surprised how quickly that first piece sold.  Soon as an emerging artist he found himself with a ten-day exposition in the Grande Palais (see above), in Paris, and several galleries interested in representing his pieces.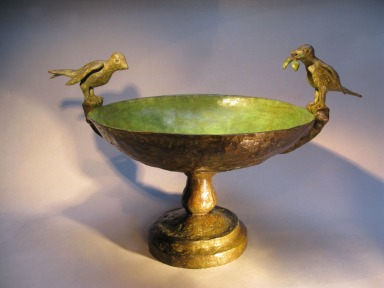 Today, Hervé and his family live a metropolitan lifestyle in the French capital but often enjoy rural surroundings in Normandy and Provence.  It is in those peaceful rural moments, away from his workshop and the city bustle that often give him the inspiration for new pieces. Hervé has done a series of beautiful lamps with bullheads, inspired by summer festivals and abrivados in Provence. His recent pieces include lizards, mice, fig leaves along with other flora and fauna.
Currently, four galleries represent Hervé's work, two in Paris, one in New York and one in Germany. His pieces range from small sculptures, to lamps, to tables and other decorative pieces.  You can see some of his work on his website.
His life story is a beautiful web of family, art and music. A 'musical career" as a young adult selling records and spinning tunes as a Chamonix based disk-jockey, evolving into an accomplished sculptor selling sought-after bronze pieces through major galleries. Hervé's has attained prominence and respect in his chosen field.  Today, 90% of Hervé's pieces are originals; only exceptionally few are produced in larger quantities. Those who are privileged to possess one of Hervé's works hold a piece of his inspiration and his passionate view of life.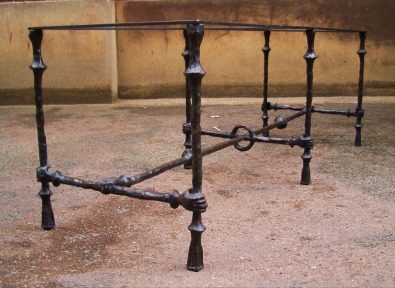 [tfb username='GingerandNutmeg' count='true' lang='en' theme='light']
Food Travel Tags:
Contemporary French Artists, Summer Music Festivals in Provence, Travel in France