Ginger and Nutmeg were not on a plane to France May 1st.
Instead, they had a chance to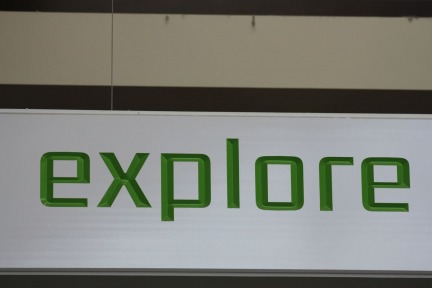 their backyard.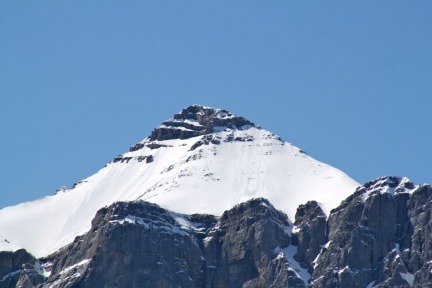 Nutmeg proposed to Ginger that they spend a day "like tourists" in Banff.  More precisely – tourists with a little bit of local knowledge, as Banff is a town littered with opportunities to spend money on tacky t-shirts, gems, rocks, ice cream and fudge.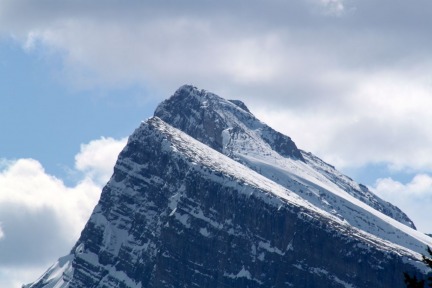 Regular readers know that Nutmeg does not go anywhere without a decent coffee to start her day. There is no shortage of places in town for a java hit, but the one that she chooses is Wild Flour Bakery. They have a selection of home-baked goods, delicious soups and lattes in oversized mugs.
The following is a brief touch on Banff's history for the G&N readers (2/3rds) who are not from Alberta and for those others who may need reminding.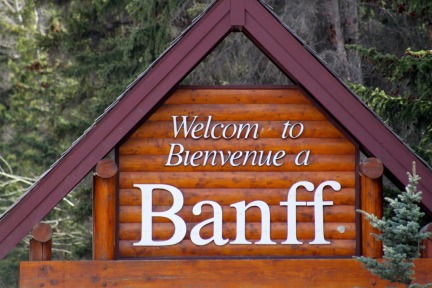 The town of Banff was settled in the 1880s, at the time when Canadian Pacific Railways (CPR) was building the tracks through the Bow Valley. The natural hot springs on Sulphur Mountain were actually discovered by railway workers. George Stephen, then CPR president, gave the town its' Gaelic the area reminded him of Banffshire in Scotland.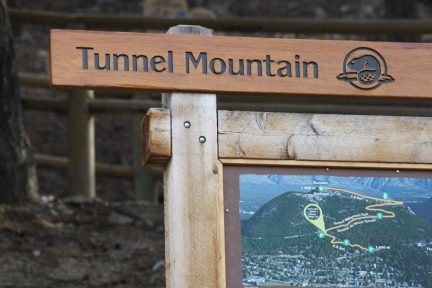 After coffee, the plan was to scale Tunnel Mountain, where there is no technical ability involved other than a decent pair of walking shoes. The return trip is only 4.3km, and the grade is mostly gentle. Banff locals use "Sleeping Buffalo", the Stoney Indian name, as a place to walk their dogs and practice hill running. King George VI and his bride Queen Elizabeth hiked to the summit in 1939, which has since been known as "King's Lookout."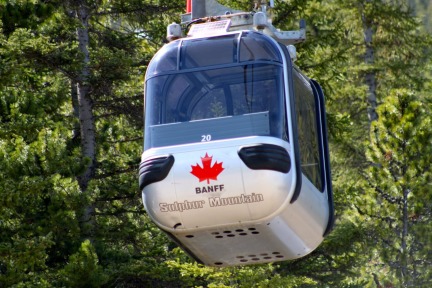 Next on Nutmeg's agenda was a lift up to the top of Sulphur Mountain, via the Banff Gondola. In 8 minutes, you reach an altitude of 2,281m (7,486 ft), with a Starbucks at the base and restaurant at the top visitors are treated to a luxury trip. Today's fitness buffs can walk up the 5.5km (3.4m), on trails first imprinted with footsteps of early adventurers.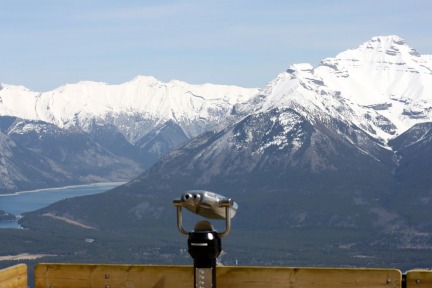 Sanson Peak was first used as a weather research station in 1903 and subsequently formed part of the Canadian contribution to a global, cosmic ray study in 1957-58, during the International Geophysical Year. Today the peak continues to offer stunning vistas of the Bow Valley to visitors.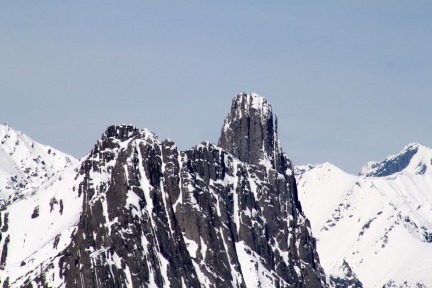 If views are not your thing, there are many other attractions in Banff for all tastes; shopping, dining, the Whyte Museum of the Canadian Rockies and many nightclubs.
This sign might just say it all: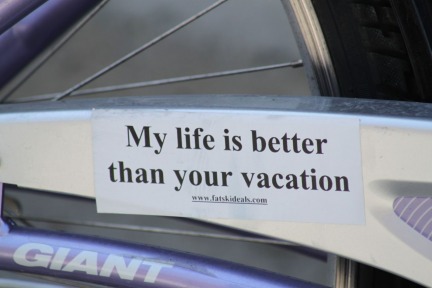 What is your favourite thing to do in Banff?
Do you want to visit?
Let us know – send us a comment.

If you want to see more photos just click here.
Food Travel Tags:
Banff Gondola, Banff Museums, Banff National Park, Canadian Rockies, Dog Friendly Banff, Sulphur Mountain Gondola, Things to do in Banff, Travel Alberta