Summer is short-lived in Calgary.
The dying days of May are often peppered with pelting snow flurries.
June can show early promise of the warm days ahead – or a month of misery sheltered under rain gear.
Finally, by August hardy residents are able to enjoy a few warm days and the mosquitoes have even started to drop off.
Then the letter arrives…Winter is not far off.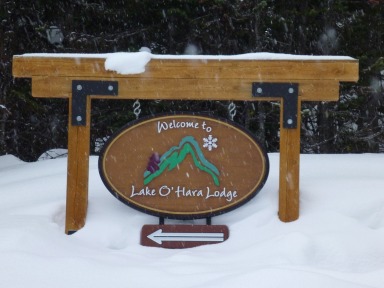 Their annual invitation to spend a weekend in the magical winter splendour of the Canadian Rockies. Ginger and Nutmeg have made the annual pilgrimage to the Lake O'Hara Lodge with a group of friends for 10 years.  Every year those who "sign-up" for the adventure make their way from the trail head to the lodge with their clothes on their backs.  The distance of 11km is covered on skis or snowshoes and occasionally on foot – for those frustrated with their selection in gear.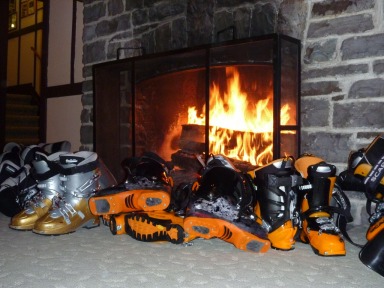 Despite or as a result of the long slog up the hill, the group is guaranteed two days of ski touring in the beautiful terrain near the lodge.  But more than that, they always enjoy some belly laughs and delicious food.
Canadian Pacific Railways (CPR) completed the iconic timber lodge in 1926. In days when train travel was fashionable, and passenger comfort was highly valued, CPR built a series of backcountry lodges. These Bungalow Camps were envisioned to entice adventure seekers to enjoy the wilderness areas near the railway lines.
Douglas Fir beams shipped from the coast by rail form the structure of the Swiss-style lodge. The building footprint has barely changed since 1925 when the original drawings were inked in Montreal by CPR's engineering department. Open-air verandas have been enclosed to create more indoor space and dining area. Modern plumbing is welcomed at the end of the trail, the original design was much more rustic. Today, the owners of Lake O'Hara Lodge are just as focused as the original visitors on limiting the environmental impact and promoting the benefits of this pristine paradise.
As predictable as a fleeting Calgary summer – snow flurries not too far off – the group books their Lake O'Hara weekend for another year.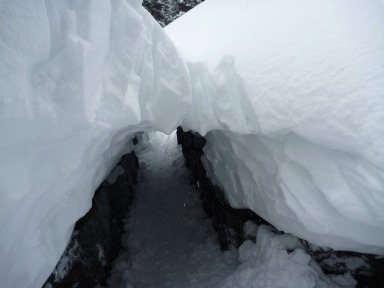 [tfb username='GingerandNutmeg' count='true' lang='en' theme='light']
Food Travel Tags:
Backcountry safety, Backcountry Skiing, Canadian Rocky Mountains, Lake O'Hara Lodge, Travel British Columbia