Anne Trager is an American who has been living in France for more than 25 years. You could say she's had many lives there. She first trained to be a chef and a wine taster and, of course, learned to speak French. For several years she worked in restaurants and also as a private chef for a collection of famous people. Then she decided to do something completely different and started an editorial career, first by translating, writing and creating recipes of course, followed by any number of other topics. Another change and she used her writing and creative skills doing marketing and image development for communication agencies and some of the biggest companies in the world. Her last move is without a doubt the boldest of them all: she created her own publishing house, called Le French Book. But as she puts it herself: "it's just the result of all my experiences put together: this is what I was born to do." Read on to know all about it. You can follow her on Twitter @LeFrenchBook.

What if you could discover France while reading the best French crime fiction in English? This simple question sums up the whole project behind Le French Book and probably also my vision of life as an American living in France for so many years. I always loved crime fiction and thrillers and, I must admit, this is almost the only genre I read. After several years in France, I started to discover French crime fiction novels and was amazed by the richness and creativity of a great number of French authors. So I read, I read, I read. Then, I realized that only very few of these books were available in English and the idea dawned on me: these books need a greater audience and I must help English-language readers to discover them. In a way, you could say it's very similar to what the Ginger & Nutmeg's blog is doing: sharing experiences from different places. Americans still have, for a large part, a very cliché view of France. And one of the main ideas behind Le French Book is bring a more modern view of a country I learned to love.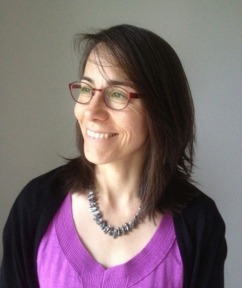 That's how Le French Book was born. A little more than a year after that first glimpse, we have our first novel published. It's called The Paris Lawyer, and I'm sure you'll love it! It takes place both in Paris and in a very remote region of France called La Creuse, where the heroine has to face two very demanding challenges. As a rookie lawyer she has to succeed in handling her first big case, but she is also forced to solve her mother's murder, which happened more than 20 years earlier. The author, Sylvie Granotier, has already written 14 novels and won several prizes in France. She is also an actress and an extraordinary human being. Well, maybe you think I'm overdoing it… It's just that I loved that book and that's why I chose it, as all the other books that we will publish. That's even our motto: "If we love it, we'll translate it!"
Traditionally, it can take up to two years between the moment you choose a book and the moment you're able to publish it. For The Paris Lawyer it took us just a few months. Part of the reason why it could be done so quickly is because we chose to go digital-first. It means that for now, our books will be available in ebook format only, for your Kindle, Nook, or iPad/iPhone/iPod touch. It doesn't mean that they will never be published on paper, or as audiobooks! We at Le French Book are not zealots about one format or another. But ebooks are fast and easy to distribute, which gave us time to work on a top quality translation.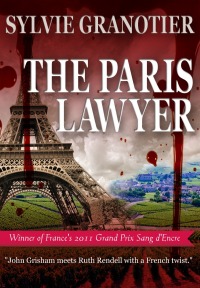 No question, the number of people reading e-books is already stunning, and still growing rapidly. I hope you are already part of this trend so you can start enjoying reading our books! Two more will be coming out soon, and more will follow. Keep your eyes peeled for our marketing campaigns in fall.
Find out more about Le French Book's books on the website here.
Get The Paris Lawyer now just click here.
[tfb username='GingerandNutmeg' count='true' lang='en' theme='light']
Food Travel Tags:
le French Book, Travel Book Reviews, Travel in France