American girl meets boy from Brittany, France – add four ingredients and a company is born!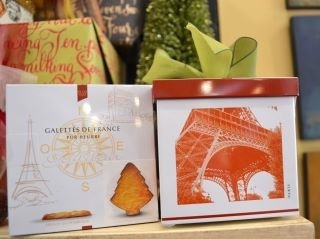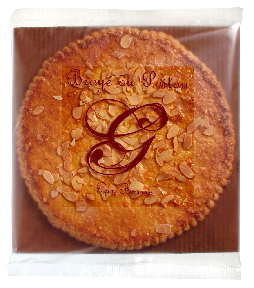 The idea of importing my husband's (my first French import) favourites came to me during a trip to the lovely coast of Brittany. We looked for a product that was high quality and unique to the US market, we found Goulibeur!
We met Brigitte, the owner; she began her company when she was 19 with her grandmother's 100-year-old recipe for broye'. The unique product offering and packaging captured our attention and then it was love at first bite! I never knew 4 ingredients could taste so good!
I loved the tradition as well – the idea of breaking and sharing a large broyé with friends and family than to find out that you could make a fabulous tart and crumble for ice cream…sold!
The beautiful cube-shaped tins with 4 scenes of France along with the Broyé du Poitou is quickly becoming a must-have, especially for the holidays. Both make wonderful hostess gifts and the rich tradition of breaking and sharing is catching on!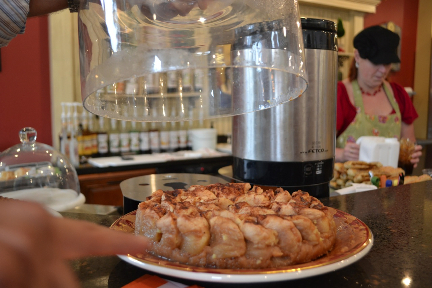 My husband's recipe for a traditional Tarte Tatin using the broye' as the base is to die for! The large broye' fits perfectly in a springform pan – recipes are endless – cheesecake, fruit tarts – even brie with fruit (don't tell my husband – he would never dream of doing this!
Not convinced? How about, Strawberry/Rhubarb Goat Cheese & Mascarpone Cheesecake?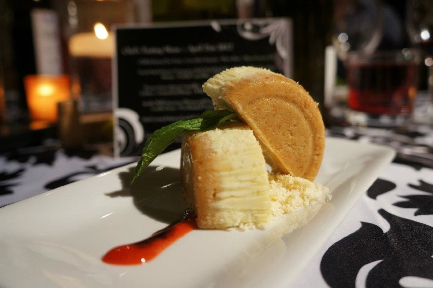 Follow on Facebook or Twitter @goulibeur
What are the four ingredients, send Nutmeg your guess?
Photo Credits: Donna Glehello
Food Travel Tags:
Easy baking recipes, Food from Brittany, French Food, The Breton Gourmet, Travel to France