How does the unlikely combination of an Egyptian born chef and a Montana banker end up in St Remy de Provence?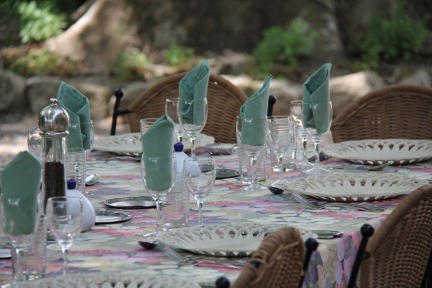 In David's own words, had they read Peter Mayle's book before they bought the property and decrepit 200-year-old farmhouse, they probably would not have gone ahead with the transaction. The year was 1985.
David and Nito are now celebrating their 20th year in business. Hard work and vision turned the old bergerie (sheepfold) into their living room and the hayloft into guest rooms. It took 2.5 years, and a significant renovation to transform the old farmhouse structure into a home. By 1991, they were living at Mas de Cornud full time and running a country inn.
The Mas operates as chambres d'hôtes accommodating up to 15 guests. This attractive property is located just a few minutes outside St Remy. Surrounding the house are an inviting turquoise pool, shaded outdoor dining spaces and a kitchen garden; filled with herbs, fruit and nut trees, and vegetables.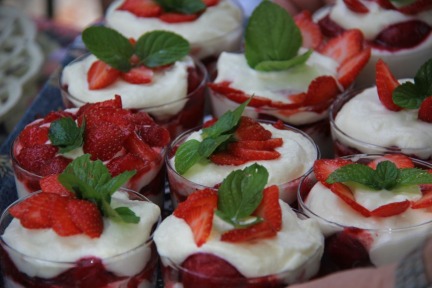 Nito trained in France at professional culinary institutions and holds a Certified Culinary Professional (CCP) designation. She is earnest about her trade in an easy manner. David and Nito both love food and entertaining. Encouraged by friends, Nito started holding informal cooking classes in their dining room. After about 3 years, they decided to make cooking classes a permanent feature of their life and the Mas de Cornud. Renovation phase-two started, and the commercial kitchen was installed. One immediately understands that Nito is a true professional as the kitchen is not only fully equipped, but every detail has been thought through for students, with 10 fully outfitted stations for participants.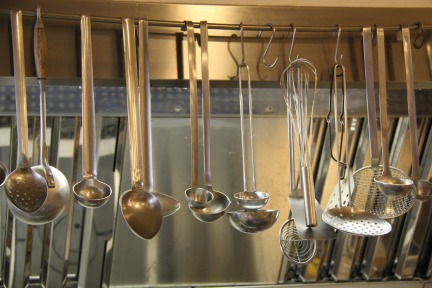 Les Saisons de Provence cooking classes vary from half-day courses to full-week intensive offerings. Nito is passionate about the culinary trade and wants her students to learn not only the how to but to understand why. Her philosophy is if you appreciate why you perform a task then you will remember the technique.
Our class began in her herb garden with a short lesson on the plants. The green-thumb piece completed, we reviewed the menu for the day and clearly identified about 3 hours of work ahead of us. This is a hands-on class although there is no pressure to perform it is fun to try. However, no one in our group quite mastered flipping snow peas in the skillet. Nito offers expert tips and a menu that can easily be recreated at home.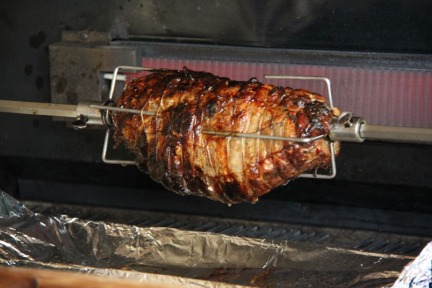 Our work was done, asparagus gratin bubbling in the oven, a pork roast on the rotisserie and dessert setting in the fridge. It was time for a lighthearted game of pétanque and a chilled glass of rosé. We all enjoyed a leisurely lunch under the leafy umbrella of two enormous plane trees and sipped our way through David's wine selection.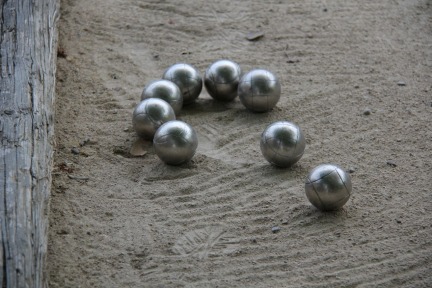 The day ended with a dip in their beautiful pool before heading home.
Food Travel Tags:
Chefs, Cooking classes, Food, Provence