El Camino de Santiago was once an ancient Roman trade route, and a Christian pilgrimage journey. The Camino is also known as "The Way of St James" a series of footpaths and roads bejeweled with scallop shells. The shells are representative of those who covered the distance so many years ago with so little in the way of creature comforts. The pilgrims often used the shells as drinking vessels.
A long distance stretches from the beginning of a traveller's chosen route to Santiago de Compostela in Galicia, Spain. There are hundreds of paths that lead to the famous cathedral in Santiago, where many believe the remains of St James are buried. It has also been a long journey for a team dedicated to creating "The Camino Documentary," which is in the final production phases.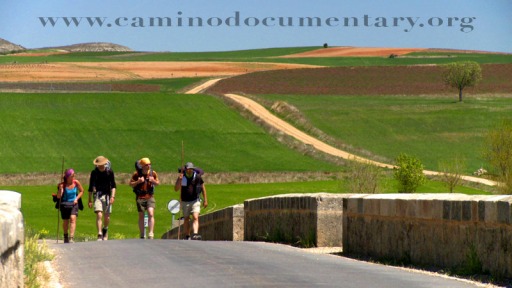 Traditionally, the journey would have been covered on foot or with the help of pack animals. Sparked by renewed interest in the 1980s, El Camino de Santiago, has become a popular trek as modern-day pilgrims tackle the challenges of covering the distance. The Way of St James represents a personal journey whether covered on foot or by another method, whether solo or in a group there are few prescribed rules.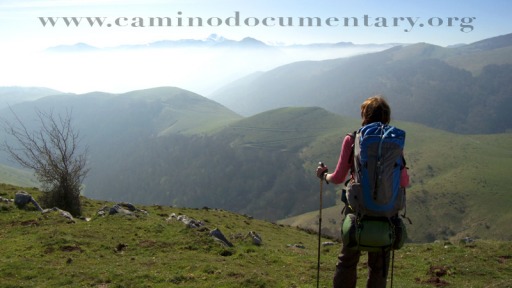 "The Camino Documentary" is about the experience of walking the ancient 500-mile pilgrimage across Northern Spain known as "The Camino de Santiago". The film follows six strangers from incredibly diverse walks of life as they attempt to cross a country on foot with only a backpack, a pair of boots, and an open mind. Driven by an inexplicable calling and a grand sense of adventure, each pilgrim throws themselves heart-and-soul into their physical trek to Santiago, and their personal journey to themselves. The Camino Documentary is an independent production of Future Educational Films, Inc. – a 501(c)(3) non-profit. Donations to the film are fully tax deductible in the United States, to the extent allowed by law. You can see the movie trailer here.
No one made it to Santiago without the help of another – join us in supporting The Camino Documentary. This inspirational PBS film follows pilgrims from all over the world on the adventure of their lives; walking Spain's ancient 500-mile pilgrimage, the Camino de Santiago. Embark on a life-changing journey with these pilgrims as they attempt to cross an entire country on foot with only a backpack, a pair of boots and an open heart.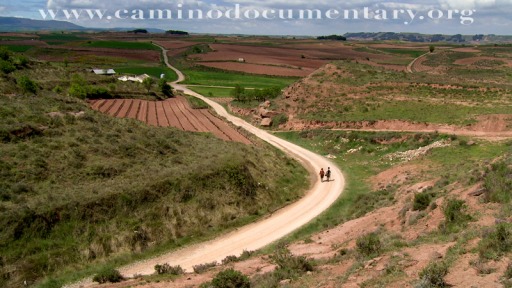 This documentary will only be finished with the help of people like you, so donate today or learn about other ways you can help. By joining us in the Camino's spirit of giving and sharing, it becomes your film, too. Click here to donate.
¡Buen Camino!
Do you have a Camino story to share?
Food Travel Tags:
Camino de Santiago, The Camino Documentary, The Way of St James, Travel in Spain