Are you visiting the Canadian Rockies?
Would you like to get a taste of real, off-the-beaten paths, small mountain town spirit?
As you already know, Nutmeg is a giant fan of Canmore. When she stumbled across this concept a journey that embraces the beautiful Bow Valley area, a bit of history and some shopping she simply could not resist uncovering more about Street Sherpa.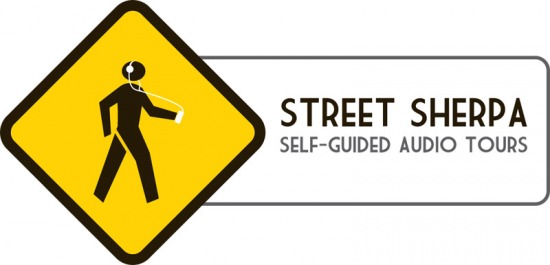 Locals already know that Canmore, just 20 minutes east of Banff, is the place to go for an authentic and friendly atmosphere. They also know that Canmore is also full of hidden treasures: cute little cafes, unique gifts and fashion, great food, local crafts and arts. On top of that, its streets are packed with Western history.
And that's something even locals don't all know…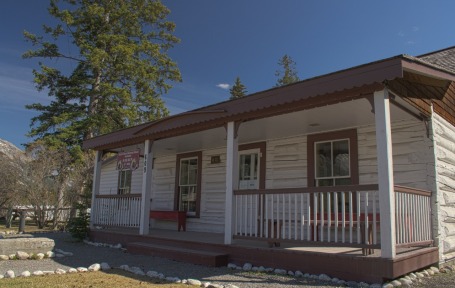 Launched to the public this summer, Street Sherpa now offers an audio-guided tour to locals and visitors who wish to discover Canmore in a whole new way. The tour passes through downtown, with stops at significant historical and cultural landmarks. The audio-guide includes a user-friendly map and coupons for local shops, cafes and restaurants, valued over $30.
You cannot afford not to buy it! ☺
Where did they come up with the name?
Actually, it was an easy choice. A sherpa is typically a mountain guide, it seemed only fitting to name the product Street Sherpa.
Why Canmore?
It is possible that the answer is obvious – they love it!
The Street Sherpa tour can be downloaded from the Internet, or you can rent MP3 players at these locations. You'll never see Canmore the same way!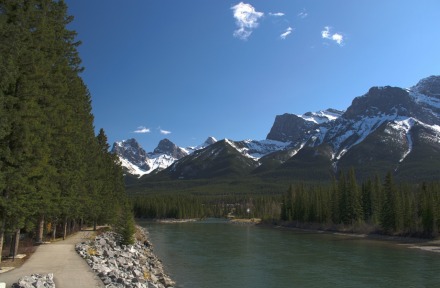 Are you going to give Street Sherpa a try?
Let Nutmeg know.
Photo Credits: Street Sherpa
[tfb username='GingerandNutmeg' count='true' lang='en' theme='light']
Food Travel Tags:
Audio Tour Guide, Canadian Rockies, Canmore, Street Sherpa, Travel Alberta