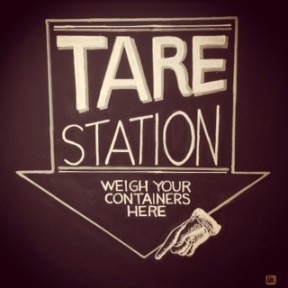 Nutmeg has only met Christian and Joseph Lane the co-founders of in.gredients via Internet channels. She did not have to meet these two in person to be convinced that they had not only an intriguing concept, but also a solid business plan.
in.gredients is an exciting new food retail concept in Austin, Texas. As "the first zero-waste, package-free grocery store in the US," in.gredients seeks to eliminate waste from unnecessary food packaging by encouraging customers bring their own containers to their store for filling.
When you consider how much waste the Western world generates daily – and how much of it comes from food packaging – in.gredients' mission begins to make sense.
The first store opened in Austin, in August of this year. The neighborhood microgrocer has been embraced by Austinites looking to reduce their food packaging waste. The brains behind in.gredients provide a solution by touting the word "precycling" – meaning reduce, reuse and then recycle.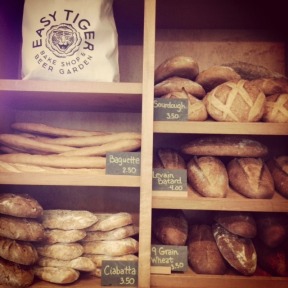 While recycling helps facilitate the reuse of most food packaging, the reuse rates of materials in municipal recycling streams are surprisingly low. According to Christian and Joseph Lane, "why destroy a wine bottle and turn it into a wine bottle again – why not reuse it?"
in.gredients' first store features over 400 products from local vendors, an on-site garden, a playground, and plenty of outdoor seating. In addition to prepared foods and local beer/wine customers can enjoy on-site, in.gredients' grocery selection includes local produce, dairy, meat, coffee, tea, nut butters, spices, nuts, baking ingredients, snacks, oils, vinegars, syrups, nectars, household cleaners and toiletries, and fresh bakery items.
With 1300 square feet of retail space, in.gredients promotes "simple, stress-free shopping" by streamlining the product selection. Customers will not find 40 types of cereal to choose from – and since the store only carries food with "pure ingredients," customers do not have to scour labels to avoid controversial ingredients in food.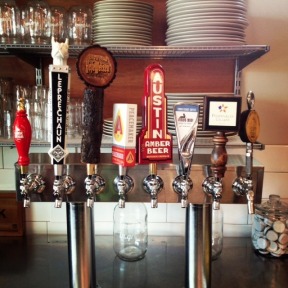 It is encouraging to see a business intentionally trying to promote conscious consumption with a long-term goal of dramatically reducing waste.
Do you want them to open a store near you?
photo credits: in.gredients
[tfb username='GingerandNutmeg' count='true' lang='en' theme='light']
Food Travel Tags:
food info, in.gredients, Market Style Grocery Store, Zero waste grocery store