In May 2003, the label Jardin Remarquable (Remarkable Garden) was created, to celebrate and document the magnificent gardens of France. A Jardin Remarquable, is one that meets the established criteria; integration in the site, interesting blend of vegetation, quality of the location, engaging use of plants and where applicable provides historical interest.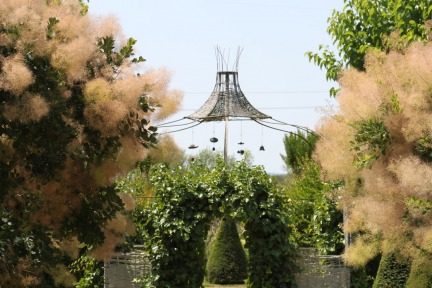 The criteria ensure that the gardens meet, and maintain a certain grade, as the badge is granted for a period of five years. During that period, the label can be renewed, reviewed and revoked.  The gardens are a combination of public, private and protected.  Some of the gardens are associated with ancient sites. All gardens must be available for public viewing at least 50 days a year.  There are hundreds of gardens in France that have achieved the criteria.  The Comité des Parcs et Jardins de France maintains an extensive website, where one can search by region or other criteria of interest.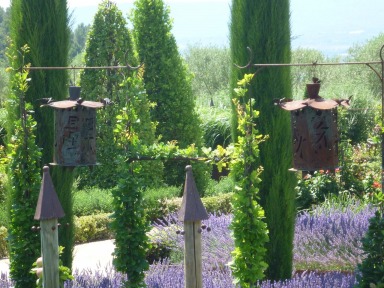 Ginger and Nutmeg did not have to go terribly far a foot, in order to visit two distinctive gardens that meet the criteria for Jardin Remarquable. The first of which is the Jardin de l'Alchimiste, the second is at the Chateau Val Joanis vineyard just outside Pertuis in the Luberon. In Nutmeg's books, this garden unquestionably deserves the ranking. The garden met the criteria in 2005 and was voted French garden of the year in 2008.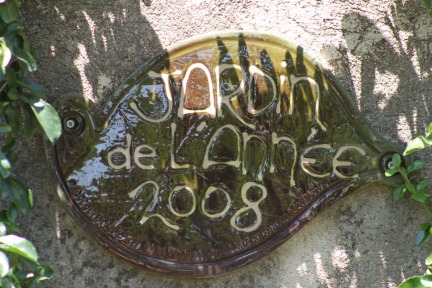 The garden at Chateau Val Joanis is located in the heart of the vineyard and olive groves, right next to the boutique.  The "project" to create an 18th century garden was the vision of the owner Cécile Chancel.  This vineyard is located on the site of an ancient Roman villa. Today, the Chateau continues to bear the coat of arms of Jean de Joanis. The Chancel family started work on re-establishing the vineyard and building the garden in 1978, the work was completed in 1990.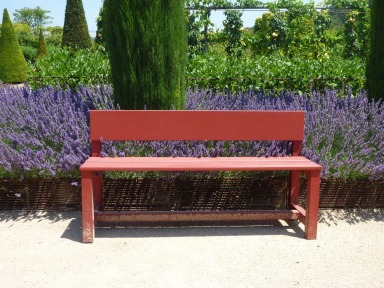 The garden was designed as three terraces and strategically situated to provide some protection from the Mistral winds. Each tier contains specific plants, in keeping with the established theme.  The first level is a kitchen garden; full of herbs, vegetables and fruit trees, surrounded by lavender and box hedges.  The second area is made up of roses and fruit trees that are trained to grow on unique frames and latticework. The final section is designated to ornamental trees.  The whole garden is sprinkled with small seating areas, encouraging visitors to take a seat and enjoy their surroundings.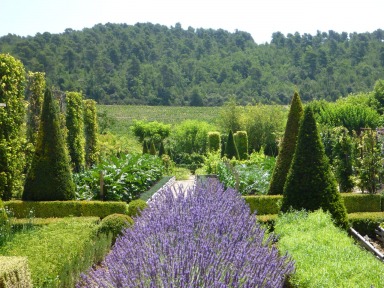 The garden certainly is remarkable, and their wine is particularly enjoyable too!  If you need a bit of inspiration for your garden, take a look at all our flower photos here.
[tfb username='GingerandNutmeg' count='true' lang='en' theme='light']
Food Travel Tags:
Flowers in France, Provence Travel, Travel in France, Val Joanis Winery