Have you dreamed about being an actor?
Meeting a president?
Marrying a pilot?
Living in Italy?
Maybe you still have those daydreams…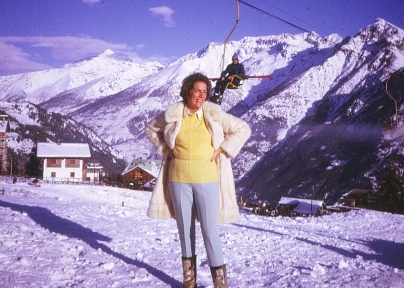 "How to Publish a Book" was compelling enough for Nutmeg to attend an early morning book club meeting; she was hoping to learn a thing or two about creative writing. Instead, she was captivated by the group discussion with the author of The Merry Lives of Lisa.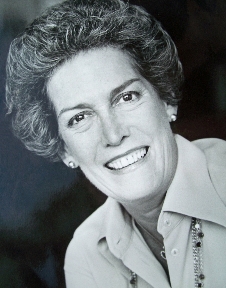 Lisa Figus may have been born in Zanesville, Ohio, but she was not destined for a typical small town existence. New York caught her attention, fuelling her desires to follow an acting career that she had dreamed of from the age of six. Lisa convinced her parents to send her to Carnegie Hall, home of the American Academy of Dramatic Arts. The Second World War was raging, and NYC was a busy place with hoards of international civilians and military passing through, an exciting time for a woman in her early twenties.
Lisa certainly accomplished her goal of becoming the first in her family to be an actress. The rungs on her acting ladder are many they include; stage, film, TV and commercials. Here, is the shortlist:
Armed & Dangerous

Healer

Dutch

Coopersmith (TV)

Return to Green Acres (TV)

This Wife for Hire (TV)

General Hospital – 10 years as Nurse Georgia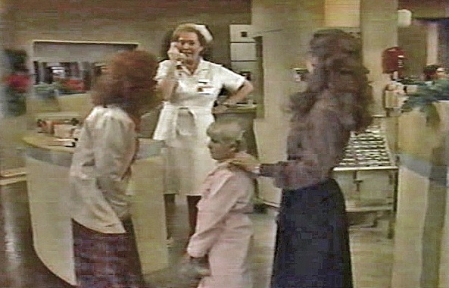 Travel was in her veins; her maternal grandfather set the record as the first to circumvent the globe via commercial aircraft in 1932. Exposed to the remarkable history and art around the world he was determined to establish an art museum in Zanesville. A foolhardy dream? Today, the small Zanesville Museum of Art has a solid reputation for its permanent collection and temporary exhibits.
Lisa married David White you may remember him as Larry Tate from the TV series Bewitched. They had a daughter together, but the marriage did not last. Lisa's mother convinced her to do a tour of Italy to get her mind off the relationship. In Lisa's words, she did not speak Italian and barely knew where Italy was. A four-day trip to Rome in 1954 turned into a 25-year adventure. Two days into her Roman visit she was swept off her feet by a handsome Italian pilot, Felice Figus had been one of Mussolini's flying aces in WWII. Today, the Smithsonian National Air and Space Museum is the permanent home for his military uniforms and artifacts. Check it out here.
According to Lisa the 1960s and '70s were a magical time in Rome, it was a small town bustling with energy from international visitors. Lisa and Felice (Felix) had two sons together and built a vacation property in his hometown in Cagliari, Sardinia. The marriage fizzled, and Lisa headed back to the US, this time to California where her acting career blossomed. Her home is now in sunny Palm Desert.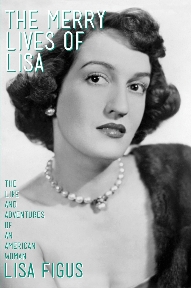 In her spare time, she decided to write a book. Initially, it was just a little project, a memoir for her children and grandkids. Once she started writing the words flew on to the pages with help from her son who acted as editor she decided to self-publish. The book took shape over a year; Lisa took to writing her thoughts on post-it notes when something popped into her head. The collection of sticky notes became a captivating read of her life and entertaining stories. Lisa donates 10% of the proceeds to the College of the Desert (COD) to help fund tuition costs for underprivileged students.
Closing out her eighties Lisa is difficult to keep up with, she is currently enrolled in a COD creative writing course to further hone her skills. What is next for Lisa? She is not sure, but you can read her amusing story by ordering it here or sending her an email at lfigus@yahoo.com, and she will send you a copy.
Photo Credits: Frederico and Thomas McManus-Figus
[tfb username='GingerandNutmeg' count='true' lang='en' theme='light']
Food Travel Tags:
College of the Desert, How to self-publish a book, Life of Lisa Figus, Things to do in Palm Desert, Travel Book Reviews, Writing tips