"Did you know that nutmeg is used in cookies in Croatia"?
That was near the end of a two-hour discussion with the man who turned the wine world on its head. Miljenko "Mike" Grgich turns ninety on this day April 1, 2013. He describes his life as happy, blessed and filled with opportunity. It was that attitude that carried him through his early days in a remote Croatian village, through a period of communist threats, to West Germany and then eventually to California.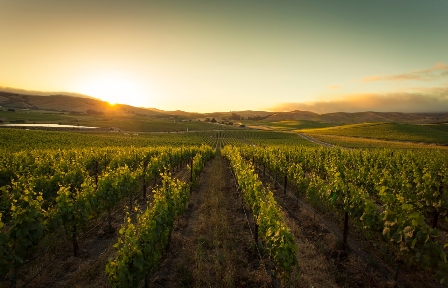 An American wine!
The French were flabbergasted. The event on May 24, 1976 is now known as the "Judgment of Paris" where the 1973 Chateau Montelena Chardonnay placed #1 at the Paris Tasting. Burgundy was reeling; California wines were suddenly on the map. Mike Grgich was the master wine maker behind that nectar.
Born in the village of Desne, Croatia in 1923, Mike Grgich was the last of eleven children. The village had no roads, and water had to be retrieved from down the valley and hauled to town. His family was not wealthy or wanting as there was food available from local sources olives, grapes, fruit orchards, nut trees, goats, sheep and cows.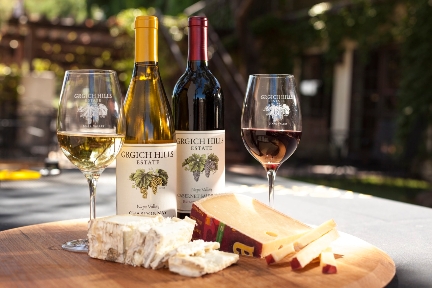 Wine was part of life in the village. The first time he participated in the harvest and stomped grapes he was only three. Water was a precious resource; his water was diluted with local wine, at meals, when adults drank wine.
Mike says he left home twice the first time was to attend school in Split and then university in Zagreb. He left behind his grade school, his flock of sheep and his parents who were saddened to see their youngest leave. His father who had no money to give him recited this "Bible" a guide Mike has followed ever since:
If you get a job do your best every day

Learn something every day

Make a friend every day

Associate with people who are better than you so you can learn from them
The second time he left home was 1954, to seize the opportunity of a slight relaxation in the communist regime. He took advantage of a two-month student exchange in West Germany. Certain that he was being watched by secret police Mike clutched his passport, hands trembling as he witnessed a lady pulled off the train, she did not return. He crossed the ominous border with small leather suitcase of personal effects, which included some wine testing equipment – he would not return for 41 years. Those artifacts are currently on display in the Smithsonian's National Museum of American History.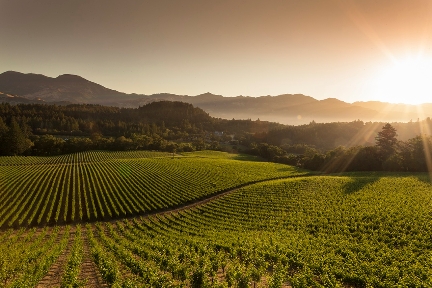 He was laser focused on reaching California. A professor had visited "paradise" – confirmed Mike's suspicions that Americans were not as nefarious as communist messaging implied. A long year of waiting for an American visa delivered no papers. A fellow Croatian suggested instead sailing from Italy to Canada (Halifax) a passage of $150, funds that Mike did not have. A relative agreed to send the money. The day before sailing there was no sign of the letter. German friends provided the money, a measure of human kindness that Mike has never forgotten – the envelope finally arrived and he repaid his debt.
The ocean journey took nine days, arriving on North American soil Mike received an immigration tag with instructions to take the train to Vancouver and then make his way to the Yukon to cut trees. Rail travel coast-to-coast took five days with stops in Canada's major cities and enormous gaps of empty countryside in between. Fifty-five years later there are striking memories etched in Mike's mind.
The first night on the train he followed fellow travellers to the dining car. With a limited base of English, he pointed to the least expensive item on the menu for seventy-five cents (.75), a piece of buttered toast. As the rail car emptied he waited for his main course, which never arrived. That was his last visit to the dining car.
At a station stop in Montreal, Mike noticed a bakery across the street. He had decided to "picnic" on the basics rather than risk another trip to the dining car. Confusion set in as he stood in the store searching for a recognizable loaf of bread, hesitant about the unfamiliar slices wrapped in plastic.
BBQ chicken brings Mike back an evening station stop in Calgary. A diet of bread and cheese were meagre pickings for the long days on the rails. Daydreaming and famished he witnessed a young couple arguing on the platform. The woman frustrated left the conversation and boarded the train – she sat next to Mike. The train started rolling, and she pulled out her dinner. The aroma of roasted chicken wafted through the small sitting area. Mike turned his head away and savoured the chicken in his mind. She kindly offered him a chicken leg that was so good he swears he almost ate the bones.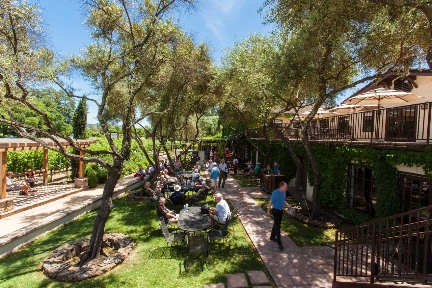 It was a lucky turn of events in Vancouver when the train arrived late, and the immigration officer had gone home. Mike received a message that there was work for him at a Vancouver school. He lived in British Columbia for two and a half years, working a variety of positions from dishwasher, to waiter, to a quality control officer at a pulp and paper mill. Settling into his Canadian life and feeling somewhat relaxed, he began to enjoy his surroundings.
Not for long. A nephew encouraged him to put an advertisement in the San Francisco Wine Institute Bulletin; A wine maker willing to work for $100/month. Mike landed a position and took the Greyhound to the paradise that he had so long dreamed of visiting. He arrived on August 15, 1958 late at night and all alone.
Mike Grgich's story of starting with so little, following a mantra and believing that there are no obstacles is inspirational. The rest of the story could fill volumes. Mike's hard work, luck, good friends and his courage have created a wine that is world-renowned. It has won numerous awards, has been served by presidents and savoured by Kings and Queens.
Mike and his partner Austin Hill broke ground on Grgich Hills Estate on July 4th 1977, they barely succeeded in completing the equipment installation in time for the September crush. They did make it, and have created a strong legacy; Mike's daughter and nephew are fully engaged in day-to-day operations.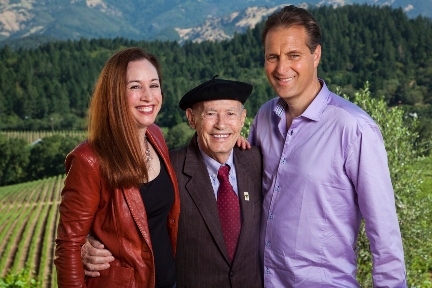 You can learn read more about this fabulous vineyard and significant impact that Mike has made on the wine industry here. Please join Ginger and Nutmeg in wishing Mike Grgich (Vintners Hall of Fame inductee) a very happy and healthy 90th birthday here.
___________________
Photo Credits: Rocco Ceselin
Food Travel Tags:
California Travel Guides, California Wines, Grgich Hills Estate, Mike Grgich