Flawless green lawns, vivid crayon-coloured annuals, miniature potted palms and manicured golf courses all exist on land that was once desert scrub. Nutmeg disgusted with her golf game and not a dedicated shopper decided that it would be time well spent to understand more about their natural surroundings.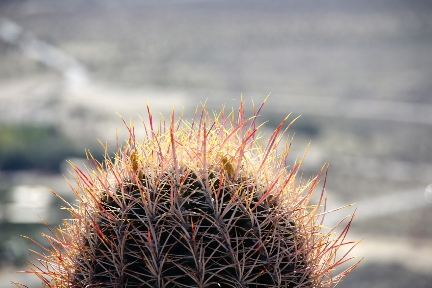 Good news – she found Desert Adventures. Not knowing much about the company she asked Kimberly Nilsson one of the co-owners for a bit of background.
How long has Desert Adventures been in the valley? The company started offering eco-tours in the Coachella Valley in 1987. This year is our 25th anniversary of offering unique, entertaining, and educational adventures in the Greater Palm Springs area.
How many different tours do you run? We offer 5 different eco-tours as well as a service for guests who want a local guide for sightseeing or hiking. For groups, we offer dozens of tour and activity options as well as team-building programs and unique desert parties. We have 20 guides and around 10,000 guests a year.
What is the most popular tour? Our San Andreas Fault tour is our most popular as we are the only tour company that can take guests to the private and pristine Metate Ranch where we've added interpretive exhibits to help enhance our guests' experience.
How do you train your drivers/guides? To be a guide with Desert Adventures, interested applicants must complete an intensive 3-month training program that includes classroom or field sessions 3 days per week, homework, field trips, and independent study. In a typical year, we accept about 10 people into our training program and usually only 3-4 actually graduate. There is additional training, reading and independent study for our other tours. We are constantly refining and updating our tour information to ensure that it is accurate. Our tours are not scripted. We provide our guides with a working knowledge of desert plants, animals, geology, history, Indian culture, etc. and then they are free to put the trip together as they like. We put an emphasis on storytelling skills and the ability to entertain as well as educate.
Do you have any special tours for summer? During the summer, we offer our "Nightwatch Adventure". This is a San Andreas Fault tour that departs about 1.5 hours before sunset and ends after dark with stargazing. 
Can you tell me a few words about yourself, and how you got into the business? I am a co-owner of Desert Adventures along with my business partner Bob Schneider. My parents started the company back in 1987; I worked there early on and then as General Manager. In 2009, my parents decided it was time to retire, and I agreed to help them sell the company even though I was personally struggling with walking away. Through the process of trying to help them find the "perfect buyer" I met Bob. A hitch in the sale process opened the door to a discussion about the possibility of us buying the company together. We are a good business team; Bob handles all of our marketing (his background was with Warner Brothers) and oversees operations. I handle all administration matters, reservations and group sales efforts. Together, we have seen about 20% in growth since we bought the company.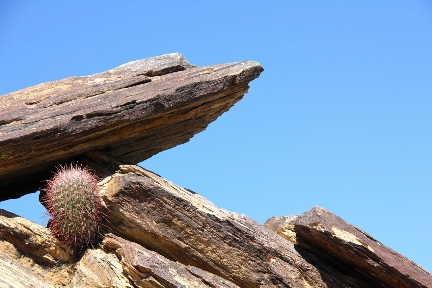 Nutmeg booked the tour. As they left Highway 111 in one of the company's signature red jeeps, Will began to impart his knowledge of the area.
The Coachella Valley was once known as the Imperial Valley. The Imperial Land Company christened the area with this "regal" name in an attempt to attract settlers to the striking yet harsh surroundings. Shaped like a flat-bottomed quesadilla pan, the valley is bordered to the north and east by the San Bernardino range, and to the west by the steep San Jacinto and Santa Rosa mountains. The lowest point in the valley at Mecca is 250ft below sea level.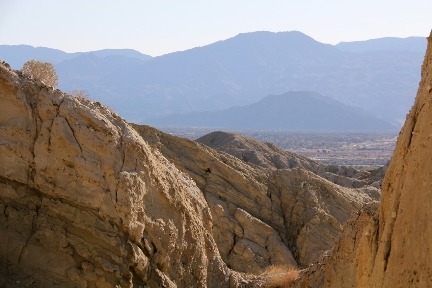 The Cahuilla Indians survived in this hostile environment by respecting the gifts of flora and fauna that nature had delivered to them.
Creosote bush, named for its distinctive smell, is remarkably drought resistant. For the Natives, this hardy plant was a medicine cabinet supplying treatments for a range of issues from snakebites to sexually transmitted diseases.

Smoketree with its puffy limbs grows in the wash and releases its seeds in a heavy rain.

Washington Palm Trees grow tall in the oases. The palm actually grows from the terminal bud at the top. The large fan leaves offer shelter from the sun. The dead palm fronds provided material for construction and the tiny palm fruit a sweet snack.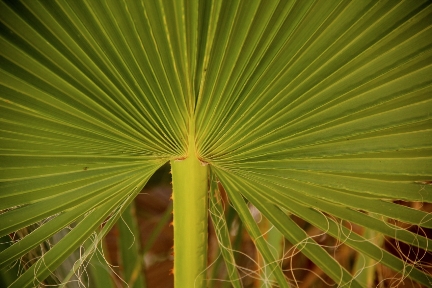 Book your tour here! The sandy desert is not as far away as it may seem from El Paseo or Palm Canyon Drive.
[tfb username='GingerandNutmeg' count='true' lang='en' theme='light']
Food Travel Tags:
California Travel Guides, Jeep Tours Palm Desert, Things to do in Palm Desert, Travel Palm Springs