Nutmeg's heartstrings are tethered to the State of Vermont. In fact, if Ginger had not entered the picture 20+ years ago, she likely would living in the Green Mountain State instead of Alberta.
Vermont is a near perfect destination all-year round. Well, maybe not during mud or black-fly season(s), but certainly the rest of the year. A natural beauty, graced with; pastoral farming scenes, gentle flowing rivers, rolling hills covered in iconic maple trees, black-diamond ski runs and refreshing swimming holes. Are you starting to get the picture?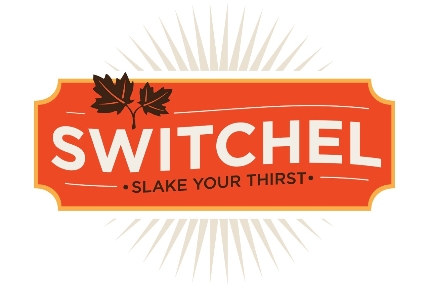 Forget sports drinks!
Nutmeg read about Vermont-made Switchel, an all-natural energy drink with only five ingredients and she had to know more about the story. The creative mind behind this product is Susan Alexander who lives in Cabot, Vermont with her husband who is a seventh generation Vermonter.
His family was like many others in this agrarian U.S. state, they ran a dairy farm, harvested hay from their fields, tended a kitchen garden, picked ripe fruit in season and tapped maple trees for their godly nectar. Farming days were long, the work backbreaking and the conditions ranged from indescribably frigid to frying pan scorching. On a hot summer day, stream water could not be trusted for refreshment; instead men working the fields would take along a jug of Switchel for hydration and an energy boost. In Vermont speak "it slakes your thirst."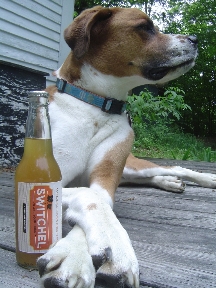 The name Switchel, is what Susan's in-laws called this drink, other families used names such as switchy, ginger juice, ginger-water or maybe the most descriptive haymaker's punch.
Susan has taken a century old family recipe and tweaked it for modern tastes. The result of her combination of ingredients is a beverage that is naturally sweet, has many highly nutritional properties and quenches your thirst.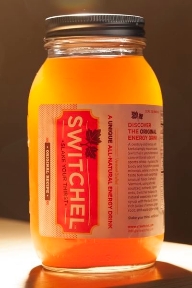 The five ingredients are:
100% Vermont Maple Syrup
Organic Lemon Juice
Organic Apple Cider Vinegar
Ginger Root
Organic Blackstrap Molasses
The maple syrup is from Vermont. Susan is working with local suppliers for apple cider and ginger in the hopes of using a higher percentage of Vermont ingredients long term.
Those lucky readers based in or near Vermont can find bottles of Switchel in select grocery stores and farmers markets, click here for the list of locations and let Susan know you read about them on G&N.
There is also a recipe section on the website sprinkled with a dose of Vermont humor… let us know if you try a Switcheltini or the recommended cold remedy. For more on Switchel click here.
Photo Credits: The Vermont Switchel Company
[tfb username='GingerandNutmeg' count='true' lang='en' theme='light']
Food Travel Tags:
apple cider benefits, family recipe, Switchel from Vermont, Vermont Maple Syrup Recipes