Quarry Lake with a sweeping Bow Valley view is perched above the Town of Canmore. It is a popular recreational location in summer months for picnics and wedding photos. The lake is the result of a successful mine reclamation project on a site that was at one time known as Canmore Creek #3, a strip mine.
Nutmeg is fairly confident that the buffed athletes who swim in the lake waters when participating in the annual Canmore Triathlon and families who enjoy leisurely summer picnics on the rocky shores have no idea of the lake's history.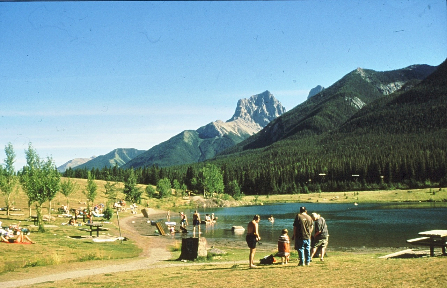 According to Gerry Stephenson, formerly the Chief Engineer for Canmore Mine Ltd. this site was not pretty. "After mining was finished we were left with a roughly circular pit up to 120 feet deep, surrounded by piles of broken rock and altogether covering 25 acres." Local fishermen are happy with the results of the reclamation work as the lake is now home to the Arctic grayling.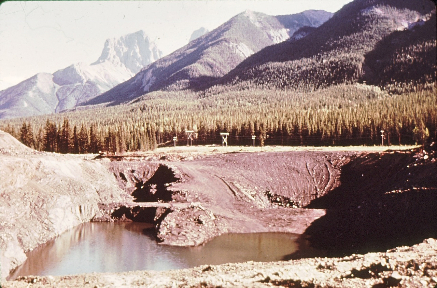 Gerry arrived in Canmore in 1968 to work with the coal mining company. He knew a lot about this dirty, dusty and potentially dangerous business from his work in over 300 mines around the globe. Inspired by the natural beauty of the area and well aware of poor examples in other parts of the world Gerry identified an opportunity to create a world-class reclamation project on the site of Quarry Lake.
When Gerry arrived in Alberta, Canmore Mines Ltd. was the last coal mining operating in the Bow Valley, it employed 300 people at the time. Other Rocky Mountain mines at Georgetown, Anthracite and Bankhead, had closed years before. The total coal output in Canmore was modest relative to other Western Canadian sites, but according to Gerry this was one gassy mine "as over 2,000 cubic feet of gas was emitted, enough to fill a large living room, for every ton of coal extracted. "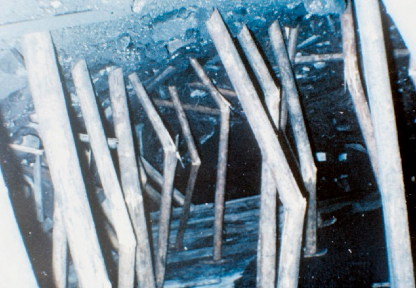 Most Canmore visitors come to partake the full range of outdoor activities; very few would know that there were 180 miles of underground roads related to the previous mining activity. Those roads stretched from Canmore Creek #1 Mine to the mines at Dead Mans Flats.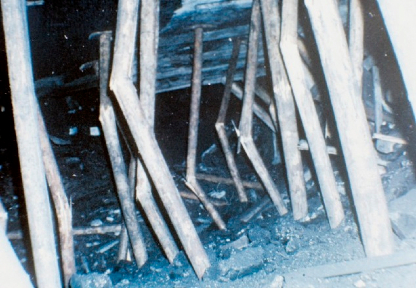 After 60 years in the coal mining industry, between operational roles and consulting activities, Gerry is sharing his knowledge by offering guided mine tours this summer. The day starts at the Canmore Museum and Geoscience Centre with a short lecture then the tour group convoys to various significant points of interest related to the town's mining history. During each tour, Gerry promises to share stories, dispel myths, and confirm historical facts. The remaining tour dates are July 14th, 28th, Aug 11th and 25th.
Sign-up for his tour and you will be able to tell which of those two photos (above) is oriented the right way. Let Nutmeg know what you think.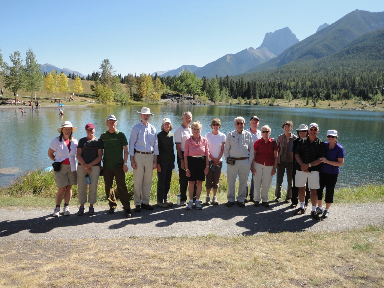 If you are interested in participating in a tour, please contact the Canmore Museum at 1-403-678-2462 to register.
Photo credits: Gerry Stephenson
[tfb username='GingerandNutmeg' count='true' lang='en' theme='light']
Food Travel Tags:
Alberta, Bow Valley Information, Canmore, canmore museum and geoscience centre, Canmore Tourism, Mining History, Travel Alberta