Nutmeg toured only a small portion of Ireland with her family. The island is tiny, yet the number of potential attractions is enormous, and the roads are small. Rather than bore you with the specific itinerary, she decided to do another ABC list (this one abbreviated).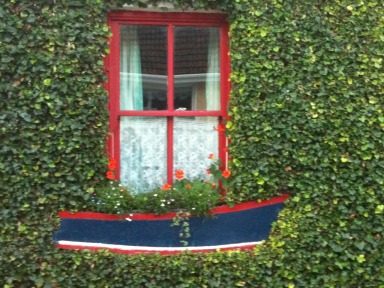 Aran Islands lie off the coast from Galway. These are three barren specs of land still occupied by native Irish speakers. Even if you have not heard of the islands you have most likely come across an Aran cable knit sweater, typically made from heavy, cream-coloured wool.
Blasket Islands are located barely 3 kilometres off the west coast of County Kerry yet remain a world apart. At one time the population may have reached 150, the last 17 residents were evacuated in 1953. Completely Irish speaking, this remote place, was visited my many scholars and writers in the 19th and 20th centuries, who came to study this unique population. More info here.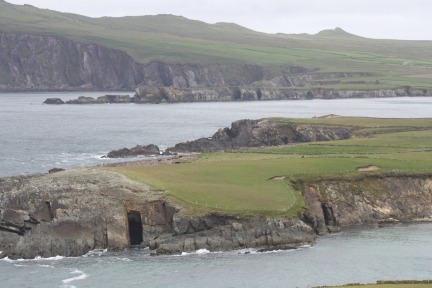 Caifé Gaelach or Irish coffee is a blend of coffee, Irish whisky, sugar and thick cream. The first "official" beverage was served to passengers as they arrived after a rough Pan Am clipper flight at the Foynes airport, in 1940. Note: despite International Bartending Association specifications – Nutmeg's group found wide variation in quality of this drink – they sampled several on their trip.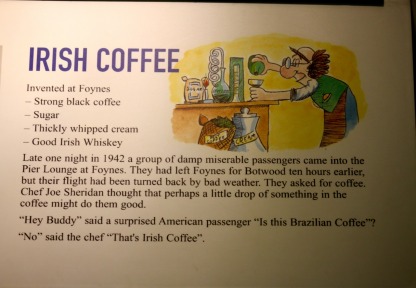 Dublin doors were apparently painted different colours so the men could find their way home from the pubs.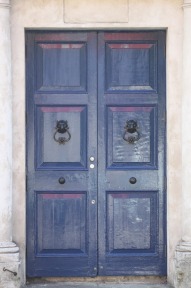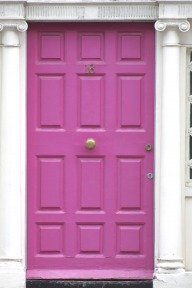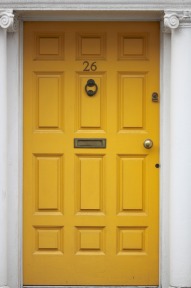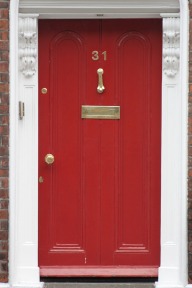 Expressions are plenty in Ireland, there seems to be a saying for every situation. This is a humorous one "In pairs of three."
Foynes was once the hub for flying boats from 1937-45 when four different airlines flew in and out of this tiny centre to points across the Atlantic. The museum is certainly worth a visit, you can see it virtually here.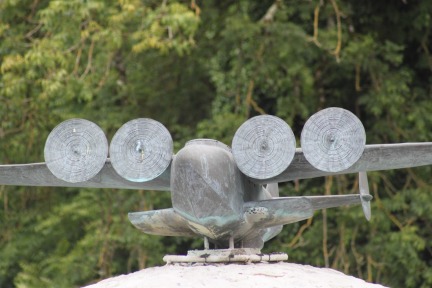 Go Mall is Irish for go slowly, a couple words you should know if you are driving the tiny roads.
Hedges of Red Fuchsia line the roads in some parts of the country.
Irish whiskey must be distilled and aged (a minimum of 3 years), in Ireland, to justify that label. The word whiskey comes from "uisce beatha/uisge beatha" meaning water of life.
Jaunting cars are not vehicles but rather small horse-drawn carriages from the late 1800's, now used for tourists. You can see these at Muckross House in Killarney.
Kells was the home of the Book of Kells for much of the medieval period. This beautifully illustrated set of manuscripts depicts four gospels of the New Testament. Now housed at Trinity College in Dublin, this masterpiece of calligraphy and detailed design should not be missed. It is like a tapestry on parchment.
Lahinch isa coastal townbest known by surfers willing to brave the cold water and crazy golfers looking to lose a few balls.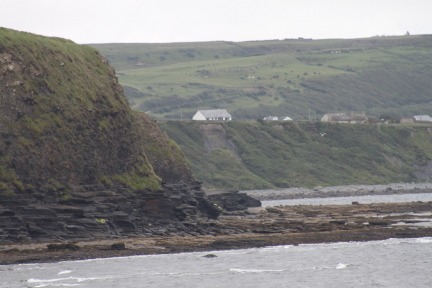 Music is part of the soul of this land. Famous Irish bands have been "birthed" from a culture of street musicians and amateurs performing in pubs.
Northern Ireland is part of the United Kingdom and shares a border with the Republic of Ireland.
Ogham is an ancient script appears in a vertical format using lines; it is sometimes called "Celtic Tree Alphabet". The experts are divided on the origins of this writing and the timing, but most certainly by the 4th century AD. Today, you can buy jewellery with the script.
Peat bogs formed by a combination of wetland, plant and fallen trees, a wet, cool climate and about 8000 years. Bogs cover about 1/6 of Ireland; some of theses fall under environmental protection groups but not all. Modern methods of mechanized collection deeply affect the precious ecosystems.
Q: What is the difference between an Irish wedding, and an Irish funeral? A: There's one less drunk.
Rose of Tralee is an international festival built around beautiful ladies. The annual pageant is held in August, and the selection of the "rose" is made from women of Irish descent from all over the world.
"Slán abhaile" is the Irish saying that means safe home.
That is a good place to end this Irish tour.
[tfb username='GingerandNutmeg' count='true' lang='en' theme='light']
Food Travel Tags:
ABC Travel Lists, Touring Ireland, Travel Ireland