Nutmeg's parents were visiting and had agreed to stay for Canadian Thanksgiving, but not a single day beyond that. On the fringes of Alberta winter, these two south Florida natives were well aware once the white snow flakes start to fly – it could be six months of frozen misery.
The idea of cooking a large bird and all the trimmings, for four people, was not something that ranked highly on Nutmeg's list. It seemed logical that a turducken roast would be perfect – easy preparation and just enough leftovers for a few sandwiches.
Perfect, except she had to explain to her parents who like their tea and coffee prepared exactly the same way, every time, precisely what they would be eating. A turducken for those readers who do not already know is a de-boned chicken stuffed in a de-boned duck then stuffed into a de-boned turkey. There are some talented cooks who might try to construct one of these at home – or you can just buy one.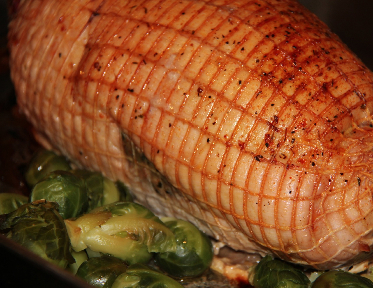 The reality is this concept is not a new invention, John Madden, however, may have popularized the dish, during a NBC Sunday Night Football broadcast. Dishes involving rolled roasts and nested birds have been documented for centuries. In the UK, they may have landed on some better marketing language for the same thing, three-bird roast or a royal roast.
In the end the meal was delicious, the snow started the next day, and the two birds flew south.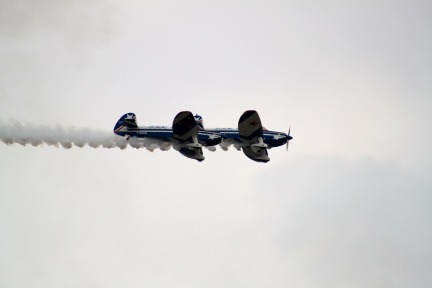 Happy Thanksgiving!
Do you have you had turduken story?
[tfb username='GingerandNutmeg' count='true' lang='en' theme='light']
Food Travel Tags:
Healthy Thanksgiving Meals, What is Turducken