As Nutmeg looked out the window at the hotel, 8am in Dublin looked like midnight in Provence. Was it always this dark? Or were the low hanging rain clouds enhancing the depressing view?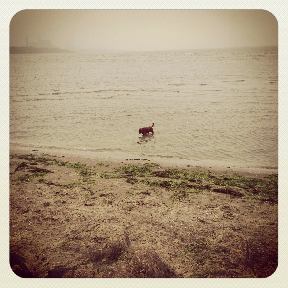 David Cooke's warm smile and hearty handshake quickly wiped away any gloomy thoughts that the tour group participants might have had. Cooke owner/operator of Dawn2Dusk Guided Photography Tours apologized several times for the weather on that October morning. The moist skies might have been beyond David's control, but the rest of the guided trip ran like clockwork.
A Dublin native and passionate citizen, David is combining two careers into a third venture. This is a classic example of being ready for where life's path may lead you. Cooke is a full-time taxi driver in the city and has become a passionate photographer. One might not see the connection between those two professions, unless you open your eyes to see those things that are right in front of you, in a different light or with a different lens.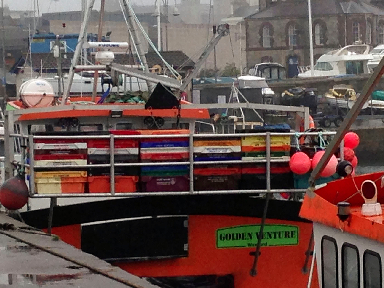 David's interest in photography began while taking countless clips of his son's soccer games on a camcorder. He ended up using the recording device for still shots and was not 100% satisfied with the results. He bought his first DSLR camera based advice from a friend. His photo passion was ignited and eventually birthed a part-time business in event photography called AC Event Photography.
So how do taxis and photos collide? When you spend 10+ hours a day driving the streets of Dublin, it would be impossible to miss the crowds of tourists snapping classic shots of Trinity College and Christ Church Cathedral. What Cooke decided was missing for tourists and Dubliners alike, is experiencing the same views from unusual angles.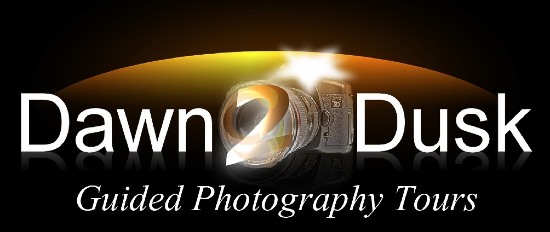 Dawn2Dusk Guided Photography Tours was started in 2013 with the goal of exposing participants to photo possibilities from unbeaten tourist areas. The company runs tours of all sizes from private customized trips to larger groups in mini-vans. Dublin By Night is a walking tour incorporating famous sights and beautiful bridges. The South Dublin Coast tour includes:
Sandymount Strand with its long footpath and famous low tide "cockle lake" – if you time the tide correctly.
Sandycove (the Forty Foot) who brave the cool waters for their daily swim
Dun Laoghaire Harbour for a walk to the lighthouse
And more…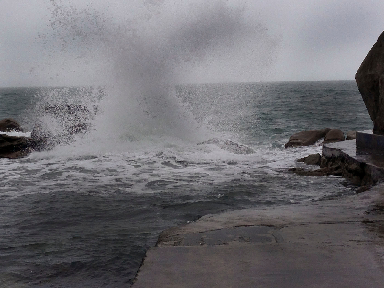 Nutmeg loved the tour. David was friendly and informative. He treated the group to some unexpected surprises such as a hungry seal who happily performed for scraps from the fishmonger, and the ad hoc overview of the James Joyce museum by its docent.
Rainy pictures are often surprisingly beautiful, but even David had to admit that a warm drink in the Tower Tea Rooms at Killiney Hill was a better idea than climbing the steep hill for a socked-in view.
Watch for more Dawn2Dusk Guided Photography Tours in 2014 as they add to the list of offerings, such as Gardens of Dublin.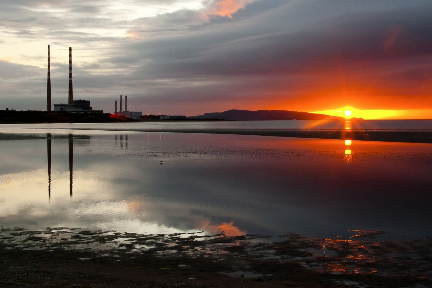 Are you going to book your tour?

Image Credits: Logo and final photo courtesy of Dawn2Dusk
[tfb username='GingerandNutmeg' count='true' lang='en' theme='light']
Food Travel Tags:
Dawn2Dusk, Dublin Tours, Ireland photography, Irish Travel, Touring Ireland