The joys of easy entertaining:
Simple food
Great flavours
Easy laughter
And not too many dishes
Doesn't that sound perfect?
If you want to enjoy your guests and not waste a whole day cooking, keep reading.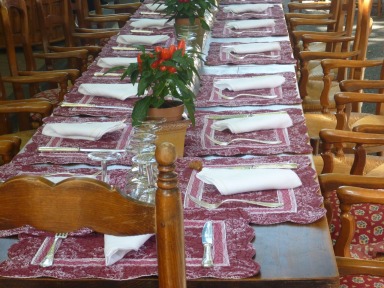 Provence does not have the market cornered on easy entertaining. All you need is a bit of careful planning in advance. What Provence does have is a wealth of fresh ingredients, a cuisine that tends towards simplicity and lots of days that allow for casual dining. Check out these beautiful yet understated tables in this photo gallery here.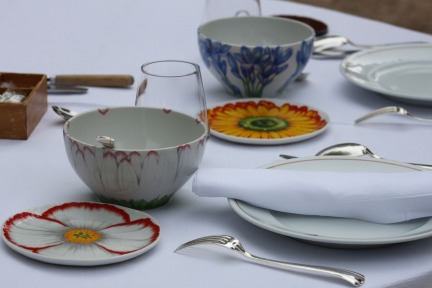 When entertaining at home, G&N have distinctive styles, which are best not combined. Nutmeg likes to develop a menu, shop early and prepare in advance.  Ginger likes to "wing-it" and use lots of dishes.  The result, in both cases, is typically delicious. However, Nutmeg may start drinking slightly earlier when Ginger is cooking.
Here, is a straightforward dish for slow-roasted lamb that Ginger and Nutmeg have been served a few times. The only thing you need is enough time.  Start with a beautiful earthenware pan than can go from your oven to the table, to cut down on the dishes.  The best part is your home will smell incredible.  Voila, the art of Provencal tables.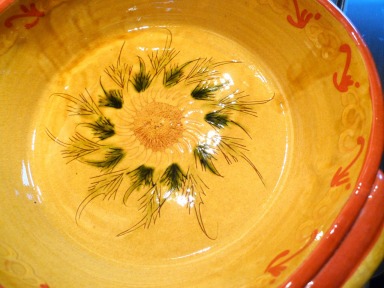 Slow-Roasted Lamb Shoulder

Recipe type:
Roasted Meat
Prep time:
Cook time:
Total time:
Nutmeg does not consider lamb one of her favourite meats but this dish is simply irresistible. The lamb is slow roasted to the point it falls off the bone - simply delicious.
Ingredients
3 Pounds (1.4 Kg) Lamb Shoulder, a bit more if the bone is included
2 Tablespoons Herbes de Provence spices (dried Rosemary, Oregeno, Thyme)
Sea Salt and Pepper, to taste
2 Tablespoons Olive Oil

Instructions
Preheat the oven to 350F (180C)
Trim any excess fat from the lamb
Cover the lamb in the dried herbs, salt and pepper
Pour the olive oil in your baking dish to coat the bottom
Place the lamb in the baking dish and into the oven
Allow the lamb to roast over the next 6-7 hours, basting occasionally with the juices that form
If the meat is cooking too quickly or the outside is burning lower the heat slightly and cover with foil
The meat will be tender enough to pull apart with a fork.
Serve with a hearty side dish and a salad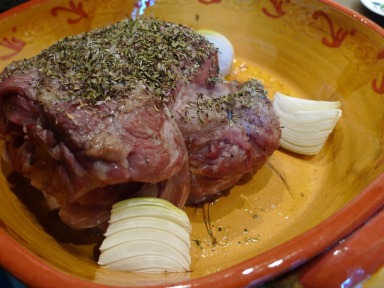 Food Travel Tags:
French Food, French Recipes, Lamb roast, Provencal Food, Provence Travel, Travel in France