Old meets new, and France meets the world in this Parisian market. The trendy Marais district, the third arrondissement, spills northward with new housing and retail stores invading previously unattractive utilitarian spaces. In the midst of this budding urbanization is one of Paris's oldest covered markets. The entrance off rue de Bretagne is unassuming; inside this compact culinary corner of the capital city is an artist's palate of international cuisines. Market stalls flaunt glorious blooms in soft pastels and vibrant Crayola shades, seasonal fruit and vegetables from farms of Europe are piled high and fresh catch from the seas rest on icy cradles.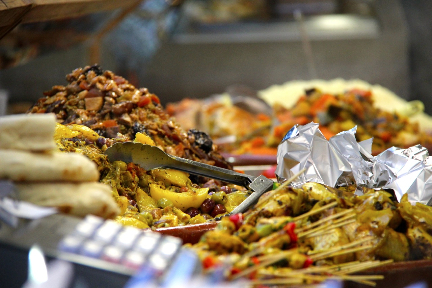 Available literature confirms that the structure was built in approximately 1615 under the reign of Louis XIII. The market's name appears to be entangled with the red uniforms worn by children resident at a local orphanage that was built in 1534 by Marguerite de Navarre. Marché des Enfants Rouge was conceptualized as a gathering place that would offer provisions to aristocratic residents of the Marais, a chic district of Paris built in the 16th century. Today, the Marais is a fashionable "go-to" place, filled with boutiques, galleries, cafés and plenty of places to quench your thirst at any time of day.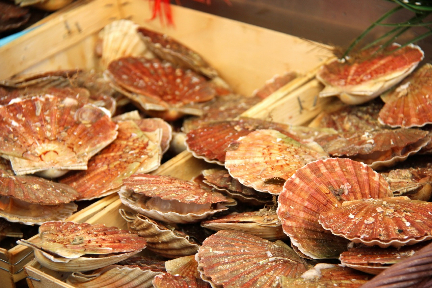 The market offers a place to pick up fresh supplies to take away or a spot for a casual lunch at a communal table. There are a few permanent restaurants including the popular l'Estaminet, where it is best to make a reservation. Hungry market patrons queue patiently, tempted by spice-filled aromas of savoury cuisines from around the globe including, Italian antipasto, fresh sushi and sashimi, flavours of Morocco, English brunch and French bistro.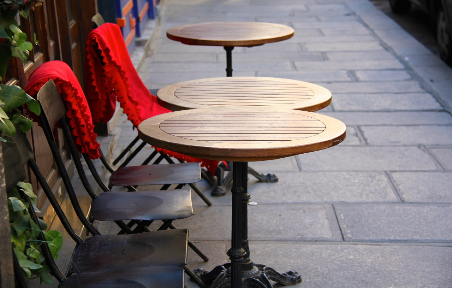 The orphanage was closed years ago, but the memory of the children lives on in this vibrant bazaar. The Marché became a historical monument in 1982 and reopened to the public in 2000 after a brief closure. Open Tuesday-Sunday, you can check the hours here.
Have you been to this market?
Do you have a favourite Paris market?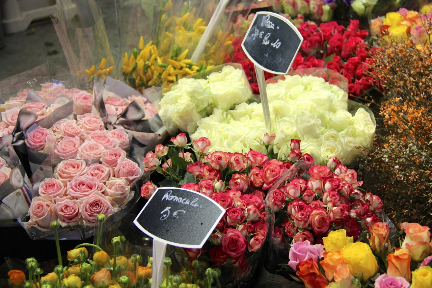 Download a GPS guided walking four of Paris here.
Food Travel Tags:
Markets, Paris, Paris Food, Travel in France