The French ski resort of Val d'Isère is buried at the end of a snowy alpine valley with the Italian border just beyond its steep ridges. For serious skiers, the allure of Val d'Isère is magnetic, as the childhood home of Jean Claude-Killy, the three-time gold medal winner at the Grenoble 1968 Olympics.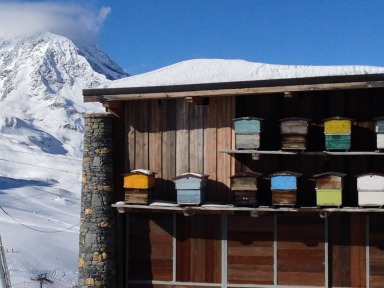 Those sporting fashion gear for the slippery white slopes arrived long after the valley was first inhabited. Religious artifacts and household items found in the area have been dated to before Christianity.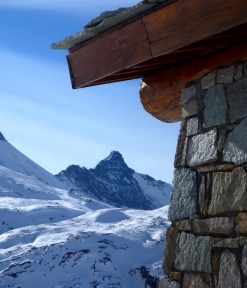 Avalanche prone buttresses and frequent rock slides did not prevent a commune from forming in the valley. The town's stone church with its tall stone spire was built in 1664. The hamlet's population survived off the land tucked far away from urban developments. It was 1929, when Jacques Mouflier, a Parisian, first ventured along the rugged trails best suited for donkeys and hardy souls, to arrive in Val d'Isère.
He carried in his head an audacious plan to build a ski resort. However, he did not have access the Rothschild type of funding that had envisioned and built nearby Megeve. Instead, his plan was to convince the locals of the benefits of his idea – 1932 dawned with the first skiers on Solaise Mountain.
Val d'Isère today, boasts over 300KM of trails, 96 lifts including high-speed chairs, gondolas and funiculars moving almost 150,000/people per hour.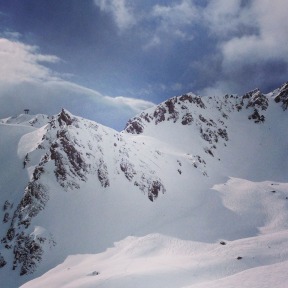 Tourism ski dollars are dearly contested as worldwide destination marketing agents fight hard for their stake in every ski boot. Great skiing is no longer enough to attract keen skiers. Resorts unabashedly top-tick each other with promises of fine dining, spas, après-ski venues and luxury shopping.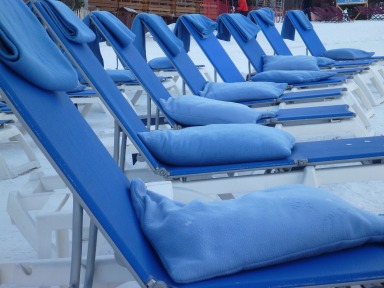 Perched on a knoll at the top of the la Daille gondola is la Folie Douce a dance party waiting to happen, and la Fruitiere slope-side fine dining. La Fruitiere takes its name from the building's original purpose, a dairy cooperative where milk, cream and butter were exchanged for seasonal fruit and vegetables.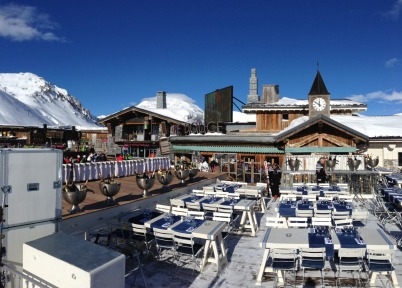 The design team inspired by this alpine tradition, created the interior at la Fruitiere with a whimsy blend of shiny white and blue tiles, dotted with metal milk urns and other "dairy" decor touches. On a warm day, diners may opt for tables on the sun-soaked terrace, that is if they do not know about the wine cellar. Billed as the highest cellar in Europe, the elegant room with its vaulted ceiling and walls of wine is worthy of a long lunch. Each summer, the menu at la Fruitiere is proposed by chef Franck Mischler and refined under the guidance of Michelin-two-stared chef Christophe Aribert.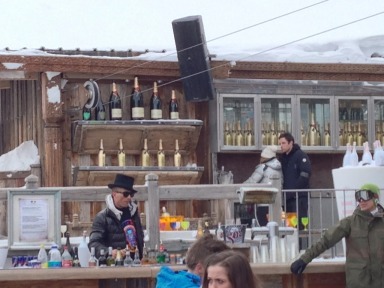 After lunch, the large deck at la Folie Douce begins to fill. Skis, poles and snowboards litter the entrance-way discarded in haste, and burly bouncers ensure the pretty girl quotient is sufficiently high. This hillside, tune-thumping party runs daily complete with tabletop dancing, champagne corks, tight ski pants and plenty of cold beer. Buckle up your ski boots for Val d'Isère.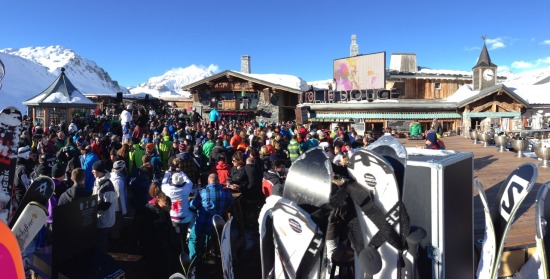 Food Travel Tags:
Skiing, Skiing in France, Travel Tips